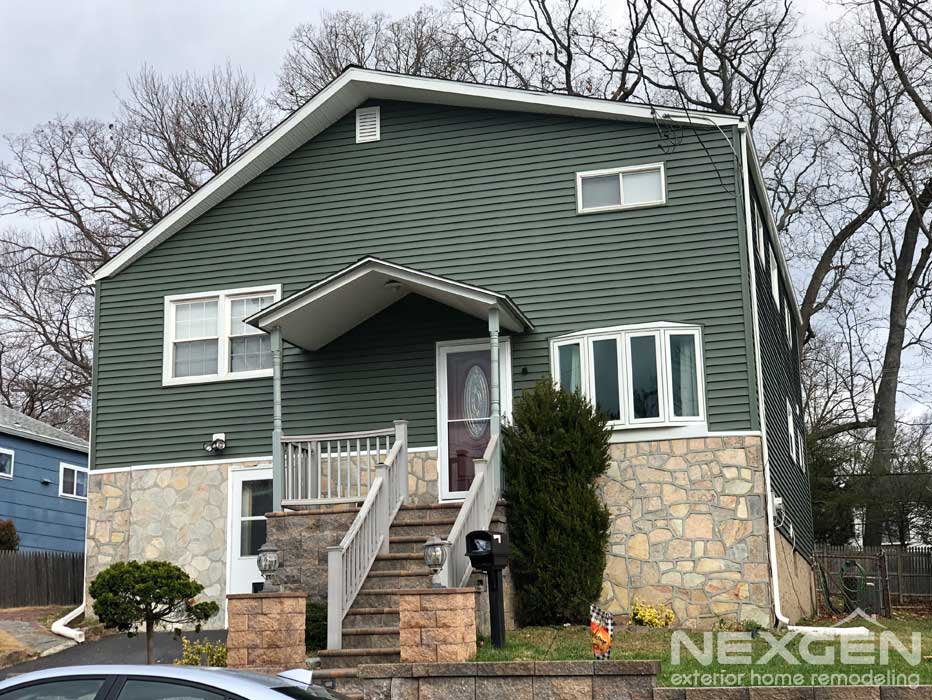 Check out this recently completed home improvement project in Roslyn, PA! Our homeowners were ready to remove their current aging asbestos siding and upgrade by installing CertainTeed Monogram siding in the rough cedar finish.
RECENT EXTERIOR REMODELING PROJECTS
For years, NexGen Exterior Home Remodeling has been helping homeowners update, redesign, or transform their homes into ones they can enjoy for years to come. Take a look at some of our most recent exterior renovation work by our experts.