Neighborhood HOA Siding Replacement Contractors
Professional HOA Siding Solutions
NexGen Exterior Home Remodeling specializes in siding replacement among other home improvement projects, and we are an established and trusted company in both Pennsylvania and New Jersey. Many of our customers belong to a homeowners' association, and our project managers have extensive experience coordinating HOA siding projects. We'll even work with your HOA representative on your behalf to ensure that the chosen siding materials and colors are compliant with your HOA rules.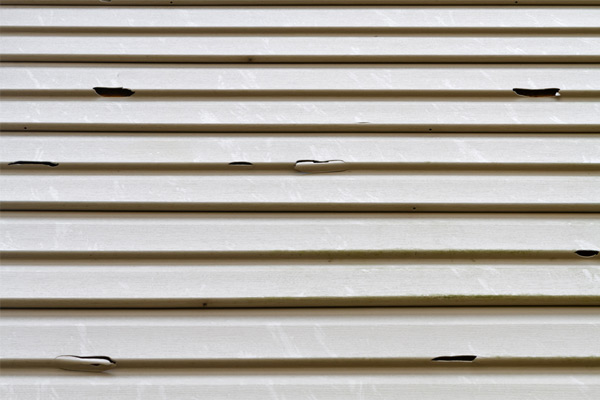 Signs Your Home Needs New Siding
The siding on your home is integral to its curb appeal and its long-term protection, and at NexGen, we recommend that homeowners be proactive when it comes to siding replacement. You certainly don't want to wait until an HOA siding replacement mandate or for serious damage to occur. Siding that is cracked, warped, or rotted needs to be replaced as soon as possible. The siding may already be to the point that it needs to be replaced entirely and will certainly progress to that point if not. Blistered and bubbling siding typically suggest moisture intrusion as does the growth of mold and funguses. Rising energy bills are also a sign as compromised siding undermines the energy efficiency of a home.
Do You Need HOA Siding Replacement Approval?
While HOA governing regulations vary from one homeowner's association to the next, restrictions regarding siding material, color, texture, and so forth are typical. If you're unsure, then you should review your HOA guidelines or contact your HOA representative. In the likely event that you do need HOA approval for your siding project, you should feel confident in contacting NexGen right away. Our team has substantial experience with HOA approval and may even have previous experience with your particular HOA. Our project managers can help you understand the rules, make choices that conform to them, and deal with your HOA in order to get the project approved as quickly and easily as possible.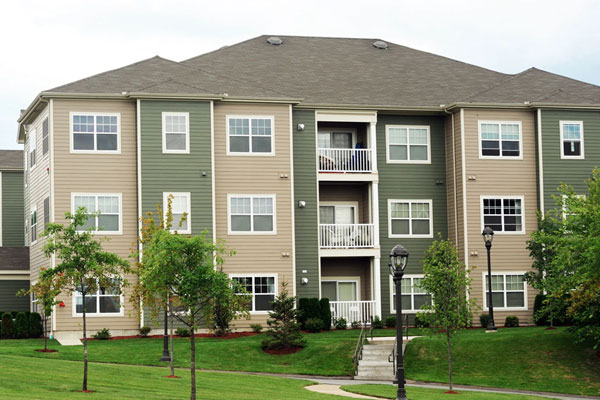 Volume Discounts for HOAs
NexGen also oversees HOA siding projects and offers discounts that reflect the size and scope of the project. A common scenario when this is needed is when multiple homes share siding, such as a condominium. In that case, it may be the HOA that is the client and not the homeowners. Another scenario is a neighborhood where all the homes are of a similar age. In this situation, the homeowners may benefit from their combined buyer power and the HOA serves as a representative for the group.
WHY CHOOSE US?
When it comes to hiring a siding contractor, NexGen Exterior Home Remodeling stands out above the competition.
WE'VE GOT THE TOOLS
No matter what your project, we have the latest state-of-the-art tools to get the job done.
CERTIFIED EXPERTS
Our experts are trained to help bring your visions to life and meet all of your home needs.
COMPETITIVE PRICING
We provide the highest quality work at competitive prices to help you stick to your budget.
LABOR WARRANTY
We know you'll love the work our professionals do, and we offer the warranty to prove it.
YEARS OF EXPERIENCE
Our specialists have the right knowledge and skills to help you improve (and love) your home.
GREAT SUPPORT
Whether you invest in a remodel or an improvement, we'll be with you from start to finish.
The Importance of HOA Compliance
Your HOA protects you and your neighbors. It ensures that your neighborhood maintains and elevates the value of your property. One reason to be HOA compliant is to honor that purpose. Another is that breaking HOA rules can cause you substantial difficulties. The association could strip your privileges to shared facilities. It can file a lawsuit against you and, in some cases, place a lien on your home. In the end, this could cost you a great deal of time and money, and most HOA siding guidelines provide a wide enough range of options that you should have no problem finding a material and color you love.
Why You Should Choose NexGen
Choose NexGen because we're a fully licensed and insured company in Pennsylvania and New Jersey. We have many years of experience and have earned BBB accreditation with an A+ rating. Our siding installers are highly trained and experienced. We only use the best siding materials from the top brands, and our proven and refined techniques deliver beautiful siding that stands the test of time.
Tips for Homeowners in an HOA
Every HOA has covenants, conditions, and restrictions. Read them over to understand what your HOA siding rules are. If you are comfortable with the process, begin the preapproval process. Hire a qualified contractor that not only has a reputation for excellence when it comes to siding but experience working with homeowners' associations. If you're not comfortable with the approval process, NexGen can help you navigate it. Once you get approval and before the project begins, inform your neighbors.
Choose NexGen for Your HOA Siding Project
NexGen is a company you can rely on and that has extensive experience with HOA siding replacement. Call us today or contact us online if you have any questions or would like to schedule an on-site estimate.
RECENT EXTERIOR REMODELING PROJECTS
For years, NexGen Exterior Home Remodeling has been helping homeowners update, redesign, or transform their homes into ones they can enjoy for years to come. Take a look at some of our most recent exterior renovation work by our experts.