About Us And Our Commitment to You
An Exterior Home Remodeling Company Committed to Excellence
Proudly serving southeastern Pennsylvania and New Jersey, we're committed to excellence and doing things the right way. We take pride in our work and joy in helping our neighbors. We'll ensure that every job is to the satisfaction of our customers. When you choose NexGen Exterior Home Remodeling you will receive high-quality contractor services and service after the sale.
We don't treat you like a wallet. We treat you like the boss. You'll be actively involved in the design process. We'll provide a starting point, offer advice, and guide you all along the way. Working together we'll design a project that you'll absolutely love! Give us a call at 215-277-7630 or contact us to get started on your next project.
ON TIME • ON BUDGET • ON YOUR SIDE
These are the words we live by.
To stand out from the crowd of exterior home remodelers, we go above and beyond to exceed your expectations in all we do. Whether you need extensive renovations or a small change, we always aim to add greater value, functionality and appeal to your home. Download our brochure to learn more about our process.
We are ready to turn your dream into a reality! Contact us today at 215-277-7630 to set up a convenient time to talk about what you would like done to your home.
On Time.
We respect your time. We will show up when we say we will and our proven processes will ensure we complete your project by the date we promise.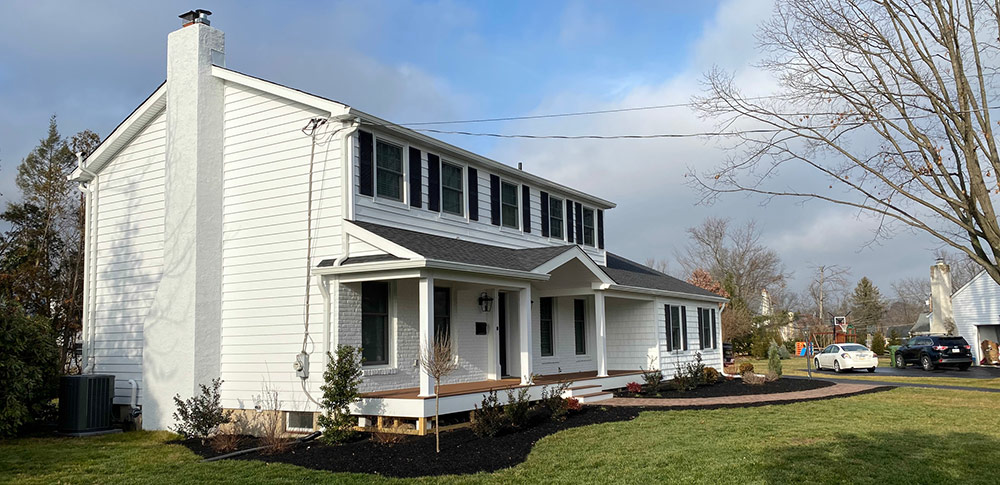 On Budget.
We respect your budget. We will bring creative and realistic solutions to the table which will fulfill the dreams you have for your home, all while staying within your price point.
On Your Side.
We respect you! We stand by your side from our first initial meeting through project completion, and you will have peace of mind that we are with you every step of the way.
RECENT EXTERIOR REMODELING PROJECTS
For years, NexGen Exterior Home Remodeling has been helping homeowners update, redesign, or transform their homes into ones they can enjoy for years to come. Take a look at some of our most recent exterior renovation work by our experts.