YOUR DEPENDABLE LOCAL ROOFERS
Protect Your Home with a Quality Roof Replacement from NexGen
Whoever said, "if it ain't broke, don't fix it," wasn't talking about a roof. Waiting until your roof materials deteriorate, or you discover a leak can have devastating consequences. Ruined drywall, rotten plywood, and mildewed interior partitions are just some of the issues you can experience with a faulty roof. If you think it may be time for a roof replacement, be sure to choose the right professional roofers to perform the installation.
The roofing industry is filled with amateurs who lack insurance, certifications, technical knowledge, and familiarity with local building codes. A shoddy roof replacement places your whole house at risk and may require repair. If your roof is damaged or old, contact the professional roofers at NexGen Exterior Home Remodeling for a free quote for a roof replacement today.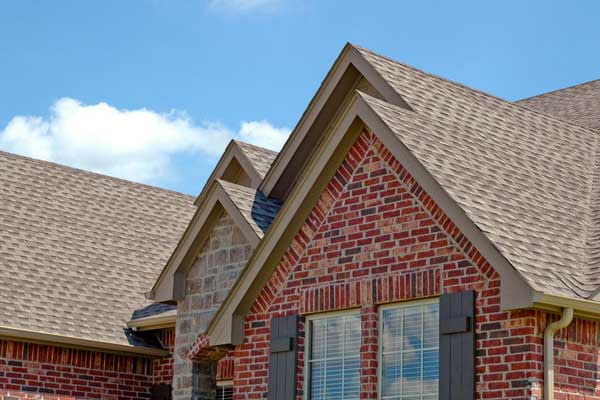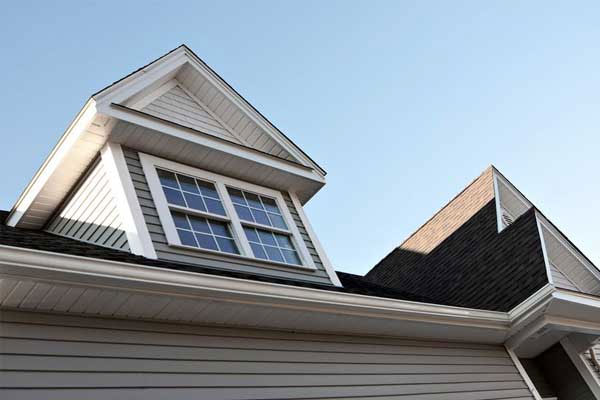 Professional Roofing Contractors
At NexGen Exterior Home Remodeling, our CertainTeed® certified roofers will ensure that your roof is installed the correct way. There won't be any leaks or problems down the road. As part of our commitment to you, all roofing systems come with a ONE YEAR LABOR WARRANTY!
To find out about our roofing warranty or to schedule an appointment for a free estimate, give us a call at 215-277-7630. We're proud to be considered one of the best roofing contractors in southeastern PA, New Jersesy, and the surrounding area.
CertainTeed® Certified Roofers
At NexGen Exterior Home Remodeling, we use CertainTeed-approved products to ensure that all of our roof replacement and installation projects are completed with quality materials. CertainTeed has a reputation for making exceptionally durable roofing products. Our roofers have proudly undergone the education and training necessary to earn the CertainTeed Select ShingleMaster certification, which is awarded to roofing companies that employ knowledgeable teams. This status gives you peace of mind that only professionals are working on your roof.
With the Select ShingleMaster certification, you can find NexGen on CertainTeed's list of approved roofing contractors. We can offer you the SureStart Plus extended warranty as well. With the Select ShingleMaster certification, you can find NexGen on CertainTeed's list of approved roofing contractors. With our CERTIFIED service delivery team, you will receive hands down the strongest warranty in the industry with a 5-star coverage from CertainTeed. For these reasons, we're the best roofing company in New Jersey and Pennsylvania for roof replacements and installations.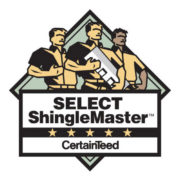 WHY CHOOSE US?
When it comes to hiring a roofing contractor, NexGen Exterior Home Remodeling stands out above the competition.
WE'VE GOT THE TOOLS
No matter what your project, we have the latest state-of-the-art tools to get the job done.
CERTIFIED EXPERTS
Our experts are trained to help bring your visions to life and meet all of your home needs.
COMPETITIVE PRICING
We provide the highest quality work at competitive prices to help you stick to your budget.
LABOR WARRANTY
We know you'll love the work our professionals do, and we offer the warranty to prove it.
YEARS OF EXPERIENCE
Our specialists have the right knowledge and skills to help you improve (and love) your home.
GREAT SUPPORT
Whether you invest in a remodel or an improvement, we'll be with you from start to finish.
Our Roofers Install High Quality Roofing Systems
Serving southeastern Pennsylvania and parts of New Jersey, NexGen employs roofing contractors who are skilled at installing all types of roofing systems. From traditional asphalt shingles to natural wood, we can handle many kinds of roofing materials and only use high-quality products. Additionally, our roofers can perform a roof replacement or installation on many styles of roofs. Whether your roofing system has a low or high slope, we're one of the best roofing companies in the area for the job.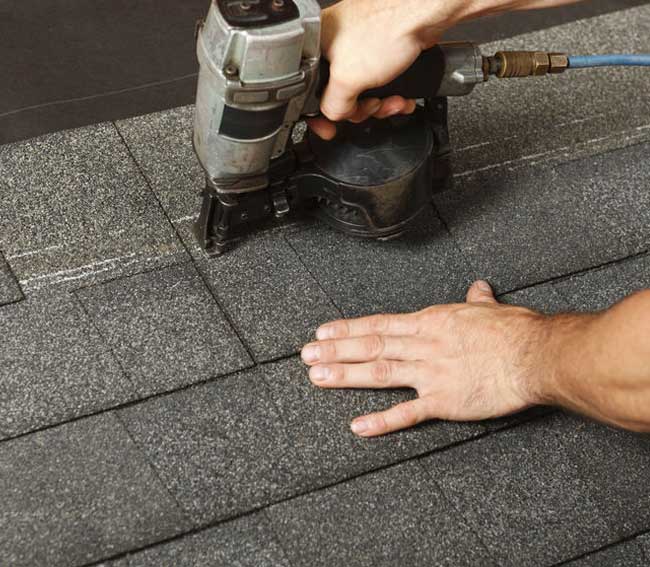 Asphalt roofs are an American invention (circa 1901). By far the most common type of roofing system in North America, asphalt roofs offer a better value for most homeowners than their more expensive alternatives (metal or wood).
Unless you're looking for the improved aesthetics of a wood-shingled roof, you'll most likely want an asphalt roof. While less durable than metal or wood roofs, asphalt roofs are relatively cheap, attractive, and can still provide quality protection (with the right materials and the right roofers).
As CertainTeed® SELECT ShingleMasters, the team of roofers at NexGen Exterior Home Remodeling guarantees a top quality CertainTeed® asphalt roofing system. All of our asphalt roof replacements include a CertainTeed® SureStart Plus® 4-star warranty.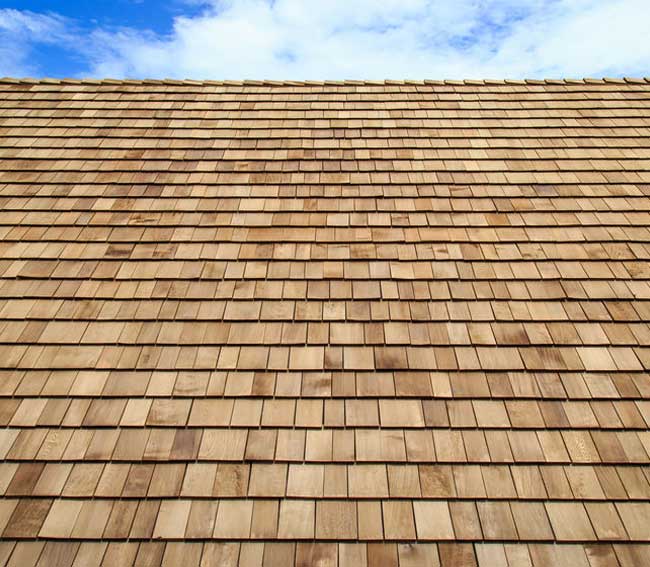 Wood Shingles & Shakes
Wood roofs come in many different styles: shingle and shake, White Cyprus and Red Cedar. For the aesthetician, there are simply no better options. When you opt for a wood roofing system, you're guaranteed to the have best house on the block—instantly.
While some modern wood shingles and shakes are pressure treated with fire retardant chemicals, they're still more vulnerable to fire than other roofing systems. They're also vulnerable to fungus and insect damage, which adds to their maintenance costs.
But for a homeowner who can afford an expensive roof replacement and high maintenance costs, wood roofs are unrivaled in their attractiveness and durability. Wood roofs, with proper maintenance from our team of expert roofers, can last a lifetime. They're also great against impact damage—like hail—and they can easily withstand winds of over 200+ mph.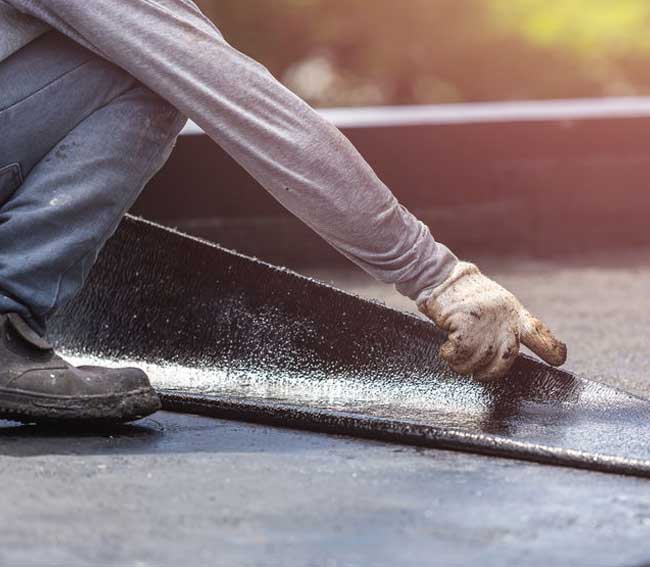 Modified Bitumen Flat Membrane
NexGen Exterior Home Remodeling roofers frequently handle modified bitumen flat membrane installations and replacements. This type of roof is considered one of the most popular in the country, mainly for commercial buildings because it's designed for low-slope and flat roof surfaces.
It's a single-ply, asphalt-based roofing material that's permeated with a mineral-based coating. The coating makes it highly reflective, which keeps buildings cool and utility bills low.
With a proven track record, modified bitumen roofs are very durable, stand up well to temperature fluctuations, and have superior waterproofing traits. During this type of roof replacement or installation, NexGen roofing contractors roll out a Polyglass modified bitumen membrane and bond the seams to create a seal that's both airtight and waterproof. As a result, you get a leak-free roof.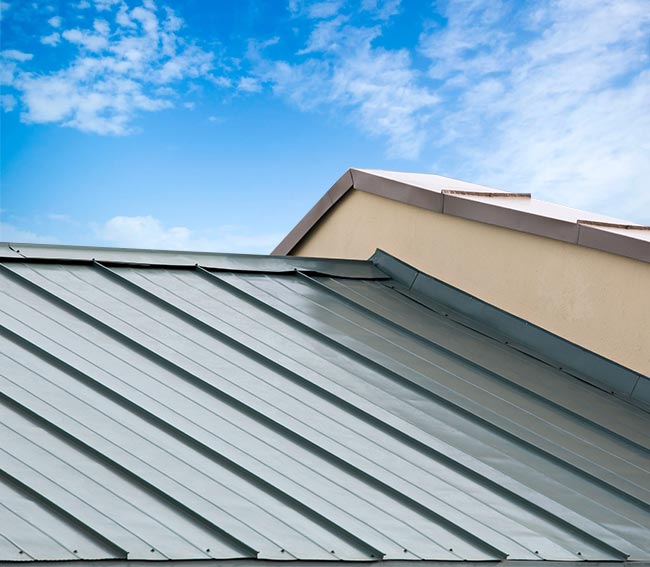 Environmentally-friendly metal roofs provide so many benefits that you owe it to your family to consider one. They add a lot of curb appeal to your home, are very cost-efficient, extremely durable, less prone to storm damage, and last virtually forever.
A trusted installer like NexGen Exterior Home Remodeling will give you a superior product and installation that will protect your home for many years to come.
We specialize in installing standing seam metal roofing in a variety of colors. Our roofing contractors are happy to inspect your current asphalt roof and provide recommendations if you'd like to make the switch. Reach out to us today for your free quote to get started.
Select The Best Roofing Materials
In order to ensure that your roof lasts for years to come, NexGen Exterior Home Remodeling only uses high-quality roofing products. Whether you want your roof to be built with asphalt shingles, metal slate, modified bitumen membrane, or wood shakes, all of our materials come from leading manufacturers. On top of that, all of our roofers are educated, trained, and experienced with handling all kinds of roofing materials making us the best roofing company in the area for all of your replacement and installation needs.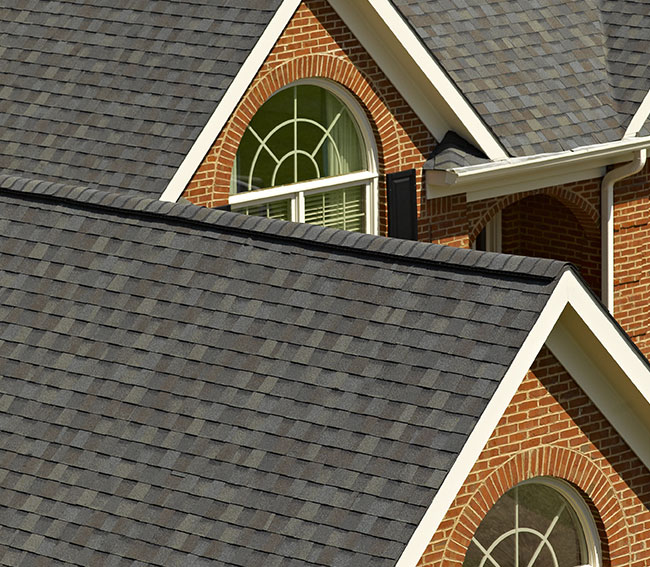 CertainTeed's® Landmark® Architectural-style Shingles
Unrivaled in their appearance, durability, and affordability and guaranteed to withstand 110-mph winds, Landmark® shingles are capable of withstanding almost anything Mother Nature can throw at them. With a dimensional design, Landmark® shingles replicate the look of cedar shake roofing at a much lower price.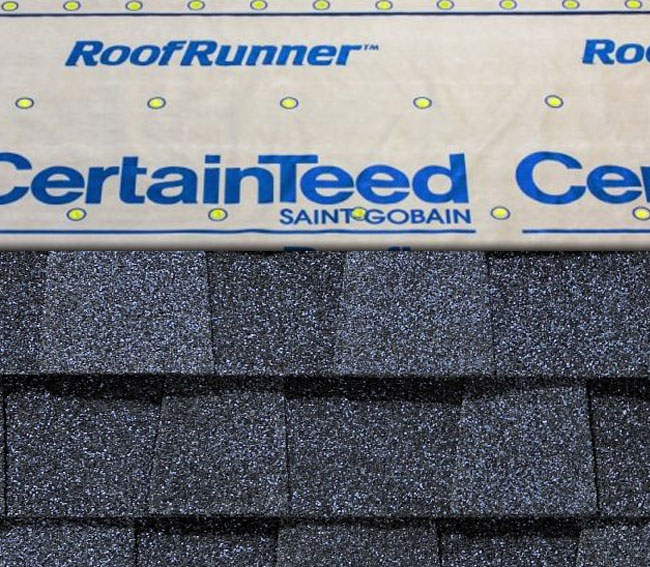 CertainTeed's® RoofRunner® Synthetic Underlayment
If you're looking for the gold standard underlayment in the roofing industry, look no further than RoofRunner®. Some contractors still use 15-pound felt tarpaper, which is easy to tear and puts your whole roof—and home—at risk. While felt is good enough to pass code inspection, and can save you a little money, the tradeoff just isn't worth it.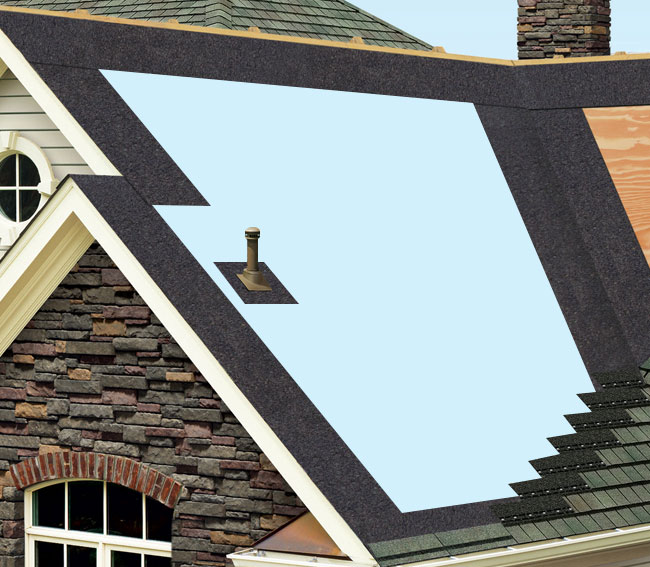 GAF WeatherWatch® Mineral-Surfaced Leak Barrier
For your roof replacement or installation project, NexGen roofing contractors can install a GAF WeatherWatch Mineral-Surfaced Leak Barrier. This barrier helps prevent costly leaks in asphalt shingle roofing systems as a result of clogged gutters, ice dams and wind-driven rain. It's also reinforced with fiberglass to resist buckling and wrinkling, further reducing the risk of expensive repairs.
Our Roofers Provide Solutions for All Roofing Styles
As one of the leading roofing companies in southeastern Pennsylvania and New Jersey, NexGen has a team of roofing contractors who work with all styles of roofing systems. Choosing the right roof installation for your property can be difficult, but our team can explain your options so that you can make an informed decision. Some of the most common styles that we deal with are gable, crossed gable, hip, mansard, gambrel, and low-slope or flat roofs.
Also called peaked or pitched roofs, gable roofs are very popular and have a distinct triangular shape. They shed snow and water easily, allow for plenty of ventilation, are ideal for vaulted ceilings, and can give you plenty of attic space. Crossed gable roofs are a subtype and consist of two gable sections that are connected at a right angle. Hip roofs have slopes on all four sides, which are of equal length and form a ridge at the top. Compared to gable roofs, they're more durable, stable, and can hold up against high winds and large amounts of snow.
NexGen Exterior Home Remodeling's roofers are skilled with mansard roofs, which are also known as French roofs. They have four sides, each with a double slope that forms a low-pitched roof, and the sides can be curved or flat. Mansard roofs create extra space inside for additional living or attic storage. Also called barn roofs, gambrel roofs have two sides and two slopes. Like mansard roofs, they're great for creating extra space indoors. Finally, low-slope or flat roofs have a slight pitch for water to run off, and they can be used for a garden, balcony, solar panels, and more.
Types Of Roofs We Service
Side Gable Roof
Crossed Gable Roof
Hip Roof
Mansard Roof
Gambrel Roof
Flat / Low Slope Roof
Skillion / Lean-to Roof
Jerkinhead Roof
Butterfly Roof
Bonnet Roof
Saltbox Roof
Sawtooth Roof
Curved Roof
Pyramid Roof
Dome Roof
Combination Roof
Additional Roofing Services
NexGen Exterior Home Remodeling is known for performing roof replacement and installation services, but our roofers are also experienced and skilled with much more. You can contact us for any of your skylight, dormer, and ridge vent installation needs. It's just another reason why PA and NJ home and business owners choose us over any other roofing company in the area.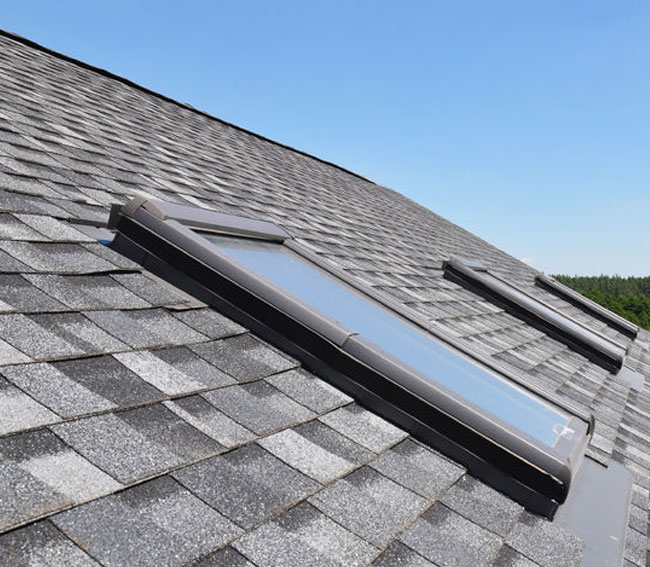 Installing a skylight in your roof can let a lot of extra light and fresh air into your home. It can make that space feel bigger and may reduce your utility bills too. Best of all, it's probably not as expensive as you think and can increase the aesthetic appeal of your property. The ideal time for NexGen roofing contractors to install such a feature is during a roof replacement or installation.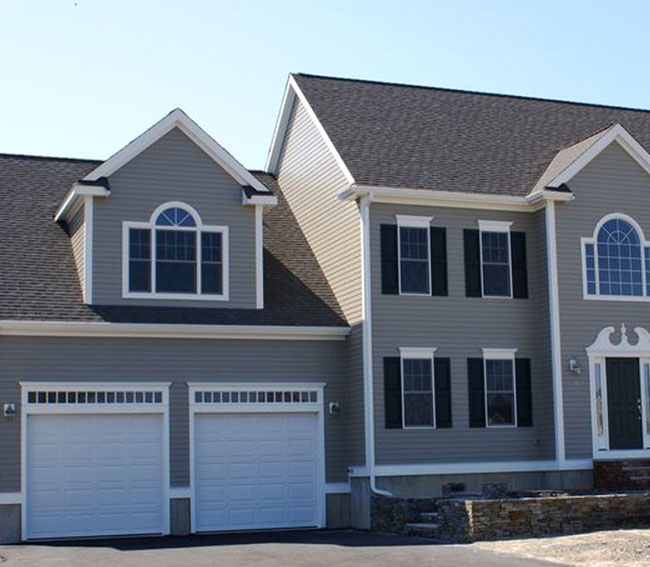 Dormer Installation
Similar to a skylight, dormer windows can add dimension and style to the exterior of your home, adding aesthetic appeal and value. Best suited for slanted roofs, this type of window improves airflow and ventilation and increases the amount of natural light that enters your space. In addition, a dormer window can be another exit from your property in the event of an emergency.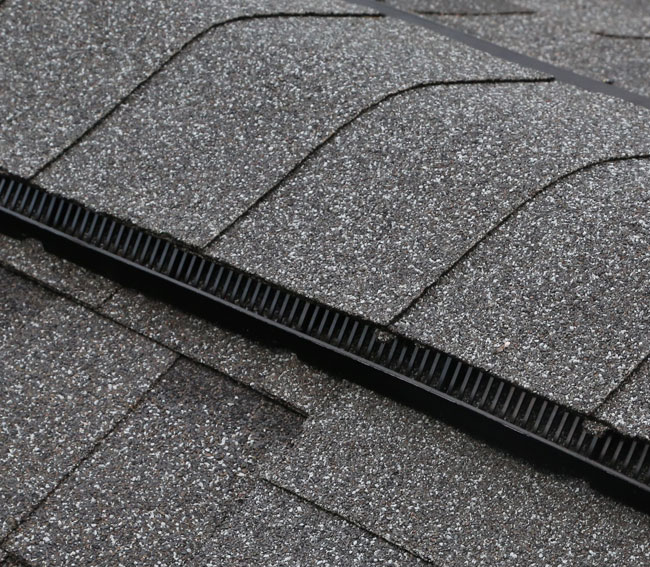 Ridge Vent Installation
Having NexGen roofers add ridge vents to your roof can be very beneficial because they can extend its life span. These vents protect your roof from heat, moisture, and other common causes of roofing problems by allowing these elements to exit your attic and roof. At the same time, fresh air is pulled in to create a system of circulation. For this reason, ridge vents are effective even without another ventilation system installed.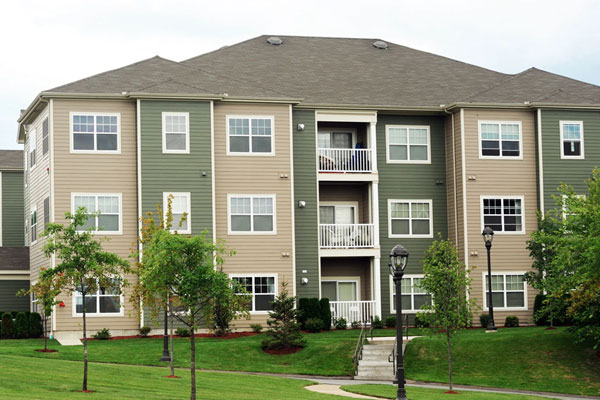 NexGen Exterior Home Remodeling also specializes in HOA roof replacement services in the Greater Philadelphia area and South Jersey. Whether you're on the architectural committee, on the board of governors, or simply live in a neighborhood with an HOA, there are guidelines that determine the style and color of the roof you have and the professionals at NexGen can help ensure you remain compliant. Reach out today for a free estimate and to discuss our packaged solutions and volume discounts. We're also proud to donate a portion of each HOA roof replacement project revenue back into the community by improving local parks or assisting with additional projects that will benefit residents and their families.
FREQUENTLY ASKED QUESTIONS
At NexGen Exterior Home Remodeling, we have heard many different questions from home owners. We thought it would be helpful to our customers if we listed some of these common questions and provided answers.
Q: What is the One Year Labor Warranty?
A: As a certified, CertainTeed® SELECT ShingleMaster, we provide all of our customers with their SureStart Plus® 4-star warranty, which protects against manufacturer defects in the shingles (for life), and covers the cost of materials, tear-off, and disposal. We also provide a one-year labor warranty on the installation.
All quotes include this warranty in the price. Please refer to the CertainTeed® SureStart® brochure for more specific information.
Q: Will you replace rotten wood?
A: Yes, but the price is conditional and not included in the quote. Moderate roof rot is a major structural issue, but difficult to spot without tearing off the old shingles first. After we strip the roof down to the plywood, we'll determine which pieces we should replace and then add additional charges.
Q: My previous roof leaked around the chimney. How can I be sure it won't leak again?
A: Certain vulnerable areas, like around chimneys, require flashing (sheet metal) which serves as a surefire stopgap for any leakage. But flashing requires a skilled contractor to install. When you hire us to replace your roof, you'll never have a problem with your flashing.
Q: I've heard icicles can cause water damage to a roof. How can I protect against it?
A: What you're referring to is commonly called an "ice dam." During the winter, when icicles form along the roof's edge, the water from melted snow will flow down the roof and stagnate behind the icy build up—the "ice dam"—that forms along the roof's perimeter.
Ice dams can wreak havoc on a roof. We protect against them by using GAF's® Weather Watch® ice and water shield, CertainTeed's® DiamondDeck® synthetic underlayment, and CertainTeed's® Sure Start Starter Strips®.
Q: Are you licensed and insured?
A: Yes. NexGen Exterior Remodeling is a licensed and insured roofer in the states of Pennsylvania and New Jersey.
Professionals Available 24/7