Our Home Remodeling Process
Trusted Exterior Home Remodeling Process
At NexGen Exterior Home Remodeling, we take great pride in serving southeastern Pennsylvania and New Jersey with a steadfast commitment to excellence and integrity. Helping our neighbors brings us joy and we strive to ensure that every job we undertake meets our customers' satisfaction. With us, you can expect a top-notch exterior home remodeling process and exceptional customer service even after the end result. Choose NexGen Exterior Home Remodeling for a high-quality experience, and a remodeling process you can trust.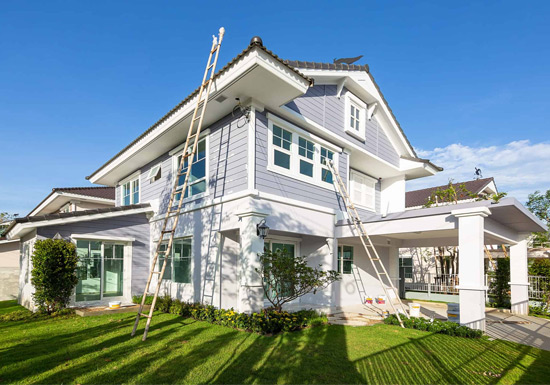 Delivering Your Dream Home Today
Are you envisioning a new deck for your loved ones to use and make memories? Do you desire a fresh look for your home by upgrading your outdated siding? Is your roof on its last leg and requires a replacement? Whether you require necessary work or are seeking a change, NexGen is attentive to your preferences, values the importance of your home, and guarantees top-notch craftsmanship with every project we take on. Our commitment is to provide the highest quality work achievable.
A Remodeling Process You Can Trust
At NexGen Exterior Home Remodeling, we take immense pride in being the top choice for home renovation services in both Pennsylvania and New Jersey. With our trusted remodeling process, we're eager to transform your home's vision into a reality. We implement our 15 Step Customer Success Plan for all projects, ensuring you're informed at every stage of the process. We are always readily available to address any possible inquiries you may have.
Customer Onboarding
Financing Approvals
Pre-Install Inspections
Quality Assurance Checks
Project Commissioning
Ordering Materials
Permits and Architect
Customer Check-Ins
Receiving Materials
Delivering Materials
Scheduling the Installation
Managing the Installation
Quality Assurance Review
Project Manager Walkthrough
Project Closeout
On Time.
At NexGen Exterior Home Remodeling, we highly respect your time. We make sure to arrive at the agreed-upon time, and our established procedures ensure that we complete your project within the promised deadline, providing you with a hassle-free remodeling experience. We strive to exceed your expectations.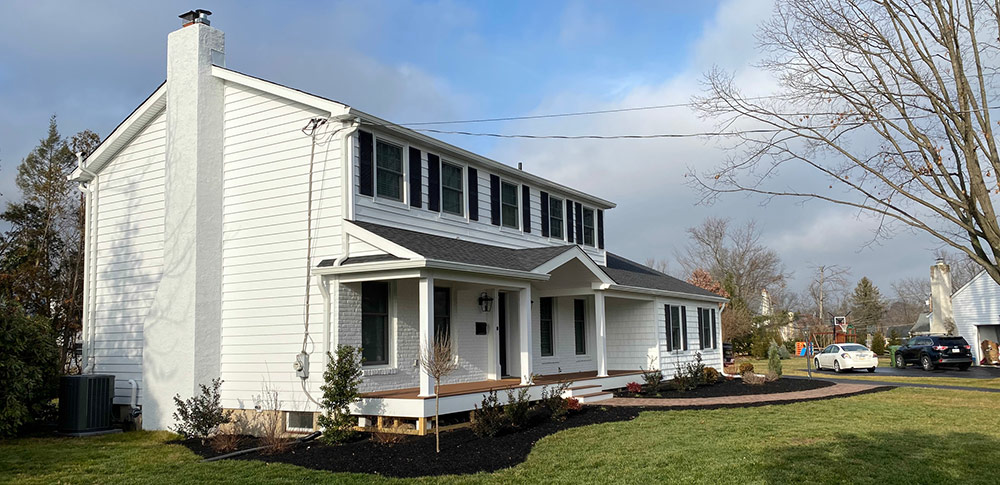 On Budget.
Here at NexGen, we value your budget during our remodeling process. Our team will present innovative and practical options that align with your aspirations for your home while adhering to your financial needs. We are committed to delivering solutions that meet your desires while staying well within your budget.
On Your Side.
NexGen Exterior Home Remodeling respects you and your property. We are dedicated to standing by your side from the start of our initial meeting until the conclusion of your home's remodeling process and project. You can have full confidence knowing that we will be with you throughout the entire remodeling process.
Trust the NexGen Home Remodeling Process Today
At NexGen Exterior Home Remodeling, we are committed to providing you with a seamless and trustworthy home remodeling process and experience. Our team of experts possess the skills and experience needed to bring your home renovation dreams to life while respecting your budget, timeline, and personal preferences. With our customer-centric approach and 15 Step Customer Success Plan, we guarantee that you will receive exceptional service and top-notch craftsmanship every step of the way. You can trust NexGen Exterior Home Remodeling to deliver outstanding results that will exceed your expectations. Call us at 215-277-7630 or contact us online today to get started on your home remodeling project.
RECENT EXTERIOR REMODELING PROJECTS
For years, NexGen Exterior Home Remodeling has been helping homeowners update, redesign, or transform their homes into ones they can enjoy for years to come. Take a look at some of our most recent exterior renovation work by our experts.