Premier Vinyl Siding Contractors in PA & NJ
Providing Durable Vinyl Siding Installation & Replacement Services
New siding adds texture to your home's exterior and helps it stand out from the rest of the neighborhood. When renovating older homes, new vinyl siding will completely rejuvenate its appearance. You'll also be able to have a clean, uniform look for years to come. Hiring quality vinyl siding contractors like NexGen Exterior Home Remodeling has many benefits beyond aesthetics.
Today's vinyl siding actually helps better insulate your home. After NexGen installs new siding, you'll notice an immediate reduction in your home's energy consumption. New siding will also shield your home with a protective barrier that wards against water, insects, and other potential damage. New house siding, and vinyl in particular, can save you in up front and future maintenance costs. For instance, with new vinyl siding on your home, you may never need to paint your house again. Trust the siding replacement experts at NexGen.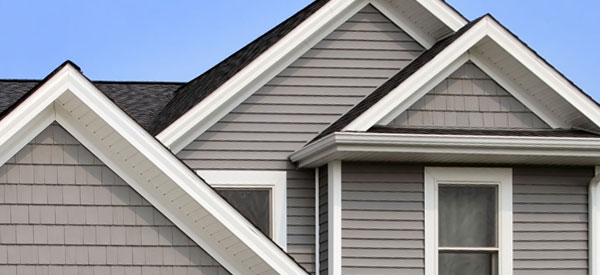 Looking for a Professional Vinyl Siding Contractor?
If you'd like to discuss replacing your home's siding with durable, attractive vinyl siding and the various customization options available to you, call NexGen today at 1-215-277-7630, or fill out our convenient contact form to speak with an expert. We look forward to answering all of your residential siding questions and provide a free estimate.
WHY CHOOSE US?
When it comes to hiring a vinyl siding contractor, NexGen Exterior Home Remodeling stands out above the competition.
WE'VE GOT THE TOOLS
No matter what your project, we have the latest state-of-the-art tools to get the job done.
CERTIFIED EXPERTS
Our experts are trained to help bring your visions to life and meet all of your home needs.
COMPETITIVE PRICING
We provide the highest quality work at competitive prices to help you stick to your budget.
LABOR WARRANTY
We know you'll love the work our professionals do, and we offer the warranty to prove it.
YEARS OF EXPERIENCE
Our specialists have the right knowledge and skills to help you improve (and love) your home.
GREAT SUPPORT
Whether you invest in a remodel or an improvement, we'll be with you from start to finish.
Vinyl siding comes in many different styles that can enhance the look and protection of your home. Depending on the type of material and manufacturer, those options could include the addition of siding accessories like shake, scallops, and even shutters. If you're interested in a particular style of siding or just have some questions, please give us a call at 1-215-277-7630 and our expert vinyl siding installation contractors can discuss the different options which are available.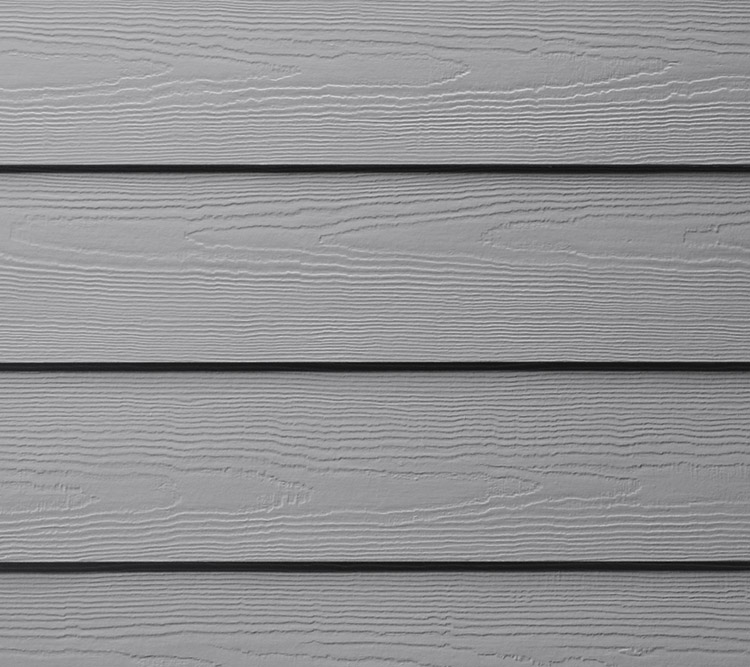 Horizontal Panels
As the most common type of vinyl siding, horizontal panels give your home a traditional appearance with classic charm. The experts at NexGen can upgrade your existing horizontal siding or install completely new panels for an elevated look.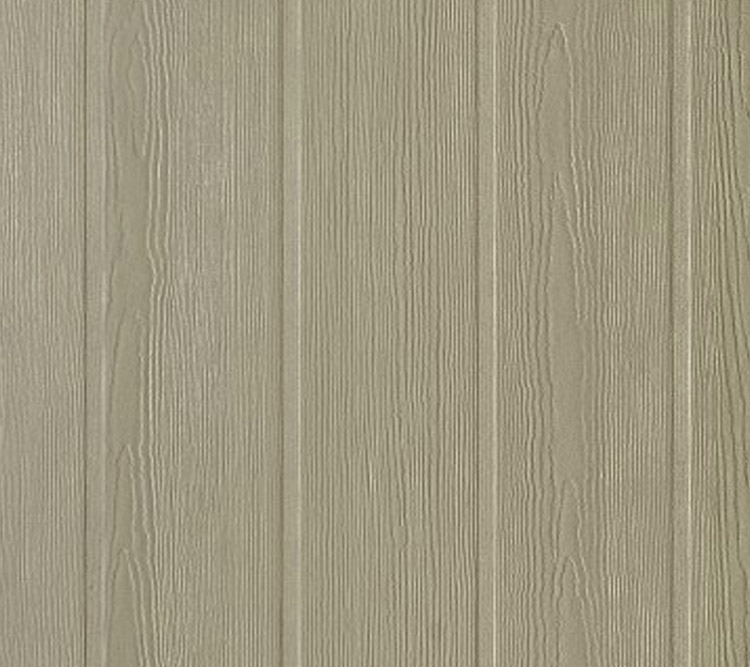 Vertical Panels
For a more unique and unconventional look, many homeowners prefer vertical panels. This type of vinyl siding will result in an elongated appearance and will make your home stand out from the rest in the neighborhood.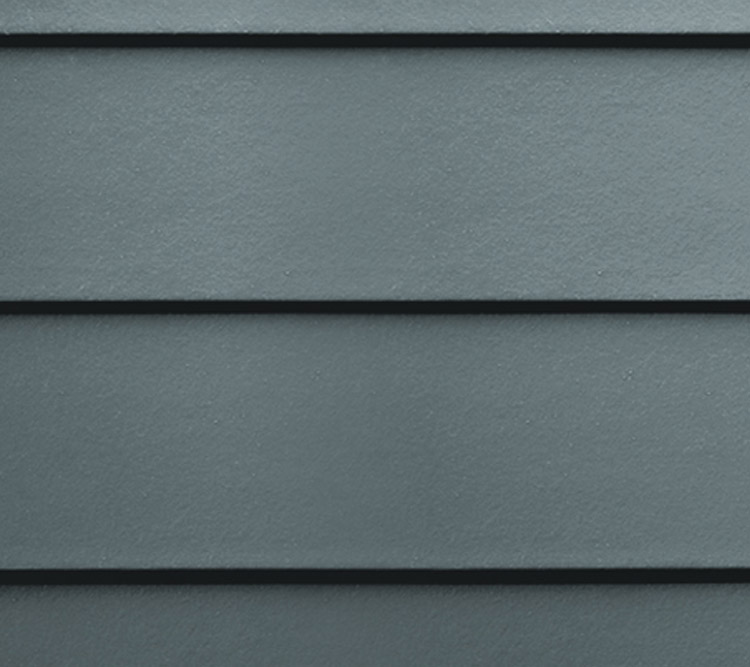 Traditional Lap
Traditional lap siding is a great choice for homeowners who desire simple clean lines. Choose from a variety of colors, textures, and shadow lines in order to get the exact look you desire.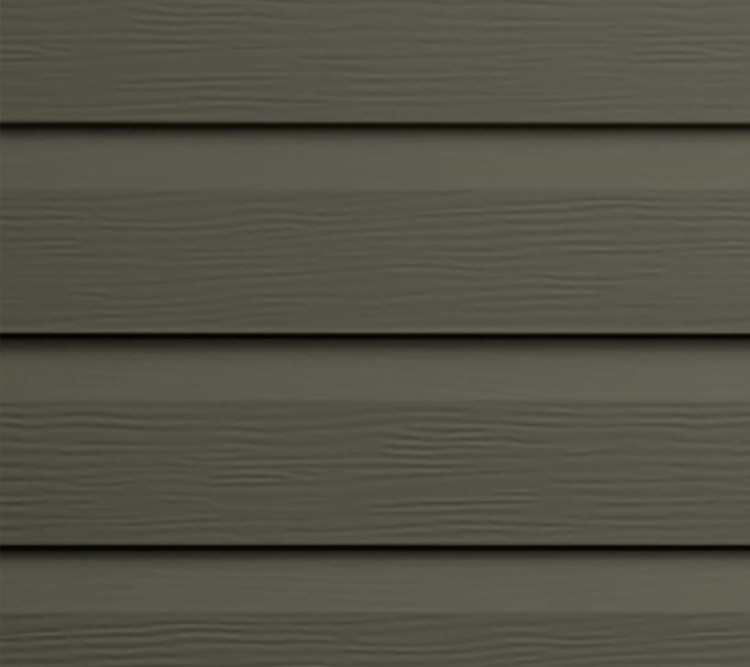 Dutch Lap
Made to look like hand-crafted wood siding, Dutch lap vinyl siding adds elegance to any home. If you're looking for a siding solution that will withstand the test of time, Dutch lap is the perfect option for you.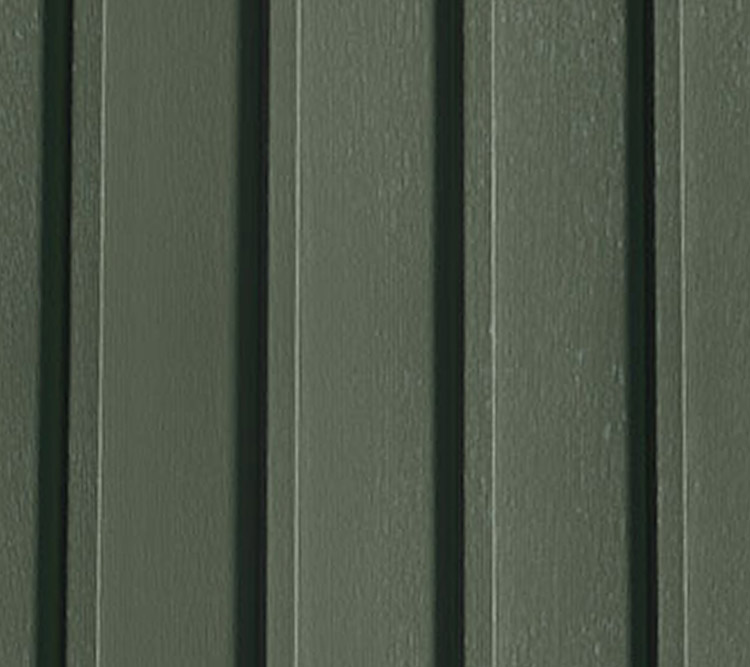 Board & Batten
Board and batten vinyl siding offers a timeless farmhouse look. This particular siding system is made up of gapped wide vertical siding with narrow vertical boards (battens) that cover the gaps.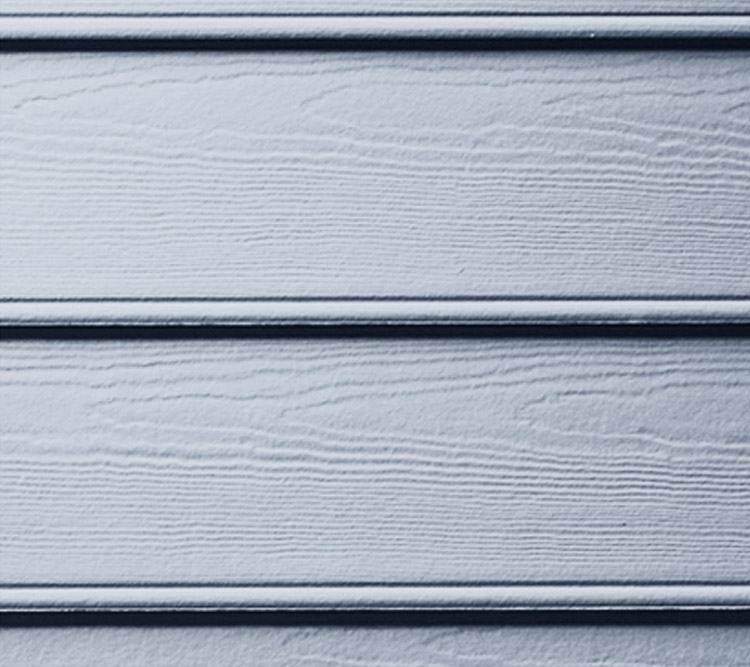 Beaded
Beaded vinyl siding will transform your home into something truly special. It's both durable and low maintenance. Crisp, clear shadow lines offer elegance and a hint of Southern charm.
Shakes
A popular siding in America for many years, there is a rich history of using natural wood with beautiful texture to protect your home. Today we offer the same beauty using durable vinyl that does not require the maintenance and upkeep of traditional wood.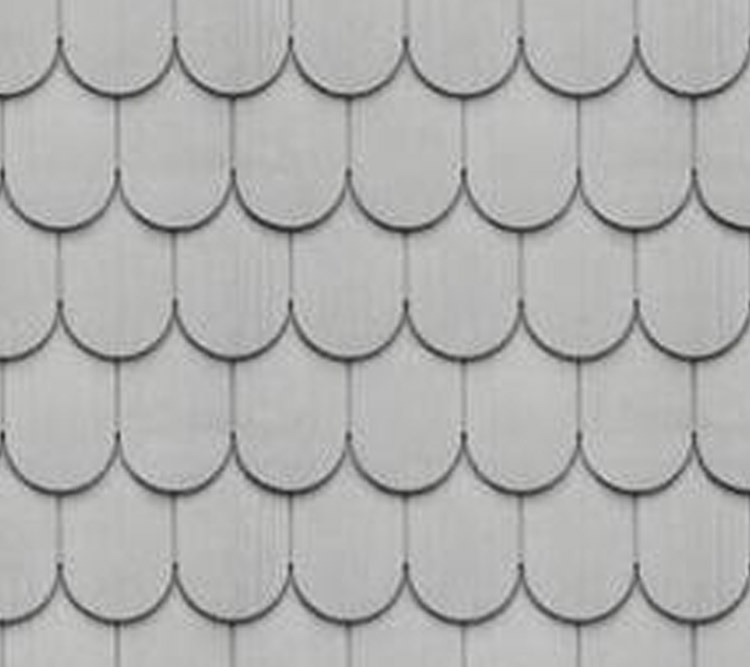 Scallops
Scallop siding offers exquisite detail that will enhance the look of your home. Even if you don't own a Victorian home, this added touch of originality is sure to impress. Use this look to accent certain parts of your home.
NexGen Stands Above Other Vinyl Siding Contractors
When installing new siding on your home, you'll want to choose vinyl siding contractors that will get the job done efficiently and affordably. That's where NexGen Exterior Home Remodeling comes in. With our expert vinyl siding installation services, the results will not only be beautiful, but they will be long lasting.
When you hire NexGen as your vinyl siding contractor, you get the following assurances:
On Schedule – When our technicians lay out a schedule for your project, it's a time-frame you can count on.
Within Budget – We will make sure to respect and stick to your budget.
Licensed & Insured – NexGen is licensed and insured in the states of Pennsylvania and New Jersey.
Benefits of Vinyl Siding
When you choose which type of siding to install on your home, make sure to consider vinyl. More than other types of siding like fiber cement or wood, vinyl combines qualities of aesthetics, affordability and longevity. Vinyl is also extremely durable, low-maintenance and energy-efficient. Want to know why so many NexGen customers choose vinyl siding for their homes?
Strength and Protection
Vinyl siding is built to last. It's engineered to endure all weather conditions without swelling, warping or cracking all while maintaining its color. It protects your home from damage by outside elements like water, wind, insects, and other pests. Gone are the days of sealing out water from your home, like fiber cement and wood siding often requires. The vinyl siding NexGen installs also comes with UV shielding to help it resist wear and prolong the lifespan.
Low Maintenance
Vinyl siding is easy to clean and requires very little care or maintenance beyond that. Since it doesn't need to be painted, you never have to worry about chipping or peeling. It's constructed of durable, weather-protected materials that don't require frequent repairs.
Energy Efficient
Energy-efficient vinyl siding helps your home stay cooler in the summer and warmer in the winter, lowering your heating and cooling costs. With greater R-value insulation, vinyl siding is an obvious choice. As the industry's environmental products declarations (EPD) state, vinyl releases no harmful solvents into the atmosphere, promoting environmental sustainability in addition to energy-efficiency.
Visually Appealing
Not only does vinyl siding come in a wide variety of attractive colors, but that color remains pure and vibrant throughout its lifespan. Fresh, clean, professionally-installed vinyl siding also helps your home look its best. You can also add eye-catching elements like vertical panels, shakes, and scallops to accent parts of your house. Adding to the curb appeal of your home with new vinyl siding will ultimately help increase its value.
Affordable
Vinyl siding costs considerably less than wood, fiber cement, and stucco. Because it's essentially maintenance free and provides excellent energy-efficiency, it will continue to save you money over its lifetime. Whether you want to replace your existing vinyl siding or make the switch to it, NexGen has an affordable solution for you.
Durability
Vinyl siding offers greater impact-resistance and rigidity than other siding materials. It is dent-resistant and virtually unaffected by harsh weather conditions like wind, extreme heat, extreme cold, and heavy rains, and other moisture. Today's vinyl siding doesn't warp, split, rot, or welcome insects. Its strength and durability is why it is the most common residential siding solution.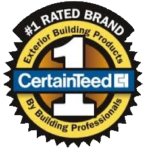 NexGen Exterior Home Remodeling is proud to be certified as CertainTeed® vinyl siding contractors. CertainTeed® is recognized as North America's leader in producing sustainable homes. In this effort, the company has spent over a decade developing innovative building products and materials that offer greater environmental sustainability without sacrificing quality. One such product is Monogram® vinyl siding.
Monogram® vinyl siding delivers the ideal blend of quality and affordability, making it a prime choice for homeowners. Designed to replicate cedar wood paneling, Monogram® is gorgeous, energy efficient, and extremely durable. Available in clapboard and Dutch lap, you'll get the authentic look of cedar paneling without the expense!
Monogram® vinyl siding is nearly maintenance free and never needs to be painted. It comes in your choice of classic double 4" clapboard, double 5" clapboard, and double 5" Dutch lap styles. With the widest color selection in the industry, including 35 low-gloss solid colors, 8 low-gloss "earthy" wood tone blends, and 40 coordinating trim colors to choose from, we'll help you find the perfect colors to make your home the envy of the neighborhood. For reduced seams, there's even Monogram® XL, boasting extra-thick and extra-long panels.
Features of Monogram® Vinyl Siding:
TrueTexture™ authentic finish, molded from real cedar
Heavy duty (withstands winds up to 200+ mph)
Patented STUDfinder™ for the most accurate and secure installation
Post-formed, self-aligning CertiLock™ positive lock
3/4″ panel projection
Class 1(A) fire rating
Energy-efficient
Limited warranty
Other Vinyl Products We Install
NexGen Exterior Home remodeling installs more than just new vinyl siding. We also offer other vinyl building products that enhance the look of your home and provide long lasting benefits for years to come.
Vinyl Shutters
Weather-resistant, long-lasting, and maintenance-free vinyl shutters are perfect for every home. You won't have to deal with fading colors, rot, or the hassle painting or replacing wooden shutters.
Vinyl Molding
Add durability and attractive design to your home with vinyl molding. Vinyl molding protects your home from water damage and is easily cleaned. We can re-trim your doors, windows, and replace your fascia board.
Vinyl Post Wraps
If you're tired of painting or staining the wooden posts on your porch, deck or other structures, we can install vinyl post wraps that will not only protect the wood but provide a great look that is virtually maintenance free!
FREQUENTLY ASKED QUESTIONS
At NexGen Exterior Home Remodeling, we have received many different siding questions from home owners. We thought it would be helpful to our customers if we listed some of these common questions and provided answers.
Q: My old vinyl siding warped within a few years. Is vinyl even worth it?
A: Cheap vinyl will warp, crack, and generally not last very long when exposed to lots of direct sunlight and rapid temperature changes. That's why we partner with CertainTeed® and strongly recommend their Monogram® line of vinyl siding.
Q: I have old siding on my home. Can you replace it?
A: Yes, we can give you a quote that covers removal and disposal.
Q: Will the Vinyl Siding have seams?
A: Yes, but proper installation will result in an appropriate overlap. We'll also layer the siding so the seams are much less noticeable. We can also use Monogram® XL siding, if you'd like to reduce seams.
Q: Will you replace rotten wood?
A: Yes, we'll go over the home's current walls and determine if any sheathing needs to be replaced. For homes with old siding that needs replacing, the quote doesn't include the replacement sheathing. We need to "open up" the home before we can determine what needs replacing.
Q:What type of house wrap do you use?
A: We use Typar® HouseWrap DW®, a vapor permeable membrane, which drains twice as fast and removes 100x more bulk water than other comparable house wraps.
Q: Are you licensed and insured?
A: Yes. NexGen Exterior Remodeling is licensed and insured in the states of Pennsylvania and New Jersey.
Professionals Available 24/7
RECENT EXTERIOR REMODELING PROJECTS
For years, NexGen Exterior Home Remodeling has been helping homeowners update, redesign, or transform their homes into ones they can enjoy for years to come. Take a look at some of our most recent exterior renovation work by our experts.