Types of Replacement
Windows We Install
Upgrade Your Home with Beautiful New Windows
Old windows are inefficient and raise your heating and cooling bills. That squandered energy is akin to throwing money out the window. If your current windows are drafty, difficult to open, or simply too old, now is the time to start thinking about an energy-efficient window replacement for your home from NexGen Exterior Home Remodeling. Regardless of the type of windows in your home, we're sure to have what you need if you are looking for 1:1 replacement or to change things up.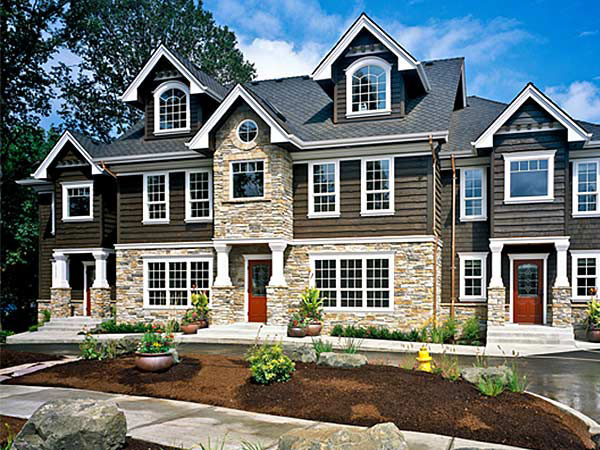 WHY CHOOSE US?
When it comes to hiring a window replacement company, NexGen stands out above the competition.
WE'VE GOT THE TOOLS
No matter what your project, we have the latest state-of-the-art tools to get the job done.
CERTIFIED EXPERTS
Our experts are trained to help bring your visions to life and meet all of your home needs.
COMPETITIVE PRICING
We provide the highest quality work at competitive prices to help you stick to your budget.
LABOR WARRANTY
We know you'll love the work our professionals do, and we offer the warranty to prove it.
YEARS OF EXPERIENCE
Our specialists have the right knowledge and skills to help you improve (and love) your home.
GREAT SUPPORT
Whether you invest in a remodel or an improvement, we'll be with you from start to finish.
Which Types of Windows Are Best for Your Home?
Our expert window installation team makes replacing your energy-efficient windows a quick and painless process. We will have a solution that works for you regardless of the size, shape, location, or type of your windows. From double-hung to casement, and bay to awning, we have extensive experience with all types of vinyl and wood replacement windows for all needs.
Single-hung windows are a common type of window with two sashes, one of which can slide vertically up and down while the other remains stationary. The movable sash is usually at the bottom and is balanced by counterweights to allow for easy opening and closing. Single-hung windows are a popular choice for residential homes because they are a low-cost option that is simple to operate and fit the aesthetic of every home.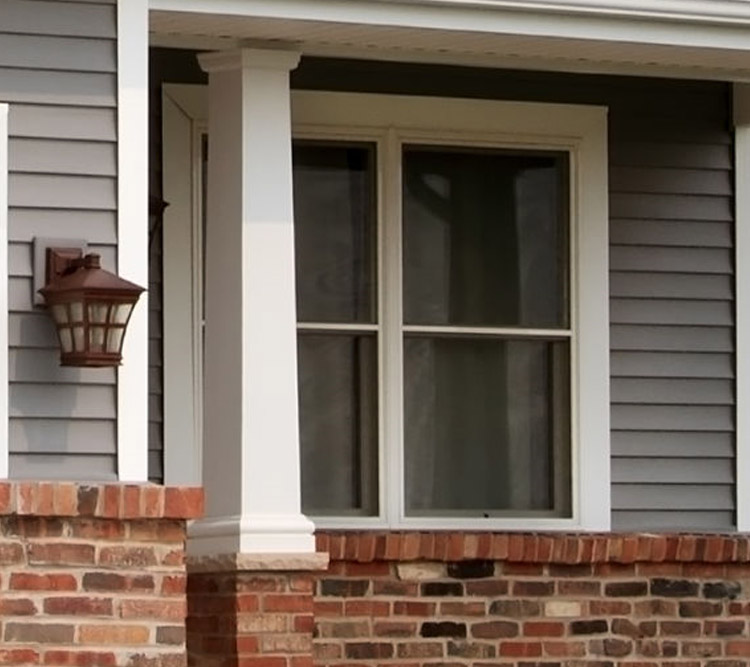 The other most common type of window is a double-hung window. They are constructed with two sashes that allow the top or bottom to slide open vertically. They also frequently open inward to allow for easy cleaning of the window's exterior. A double-hung window is slightly more expensive than its counterparts due to its added versatility. Single-hung windows can only be opened at the bottom.
Casement windows are single-sash windows that are hinged and open with a crank. They can open outward and be hinged on either the left or right side. Cross breezes can be captured and brought into the home through the side opening. Casement windows also offer a better view than single or double-hung windows with more framing. They are also great for security.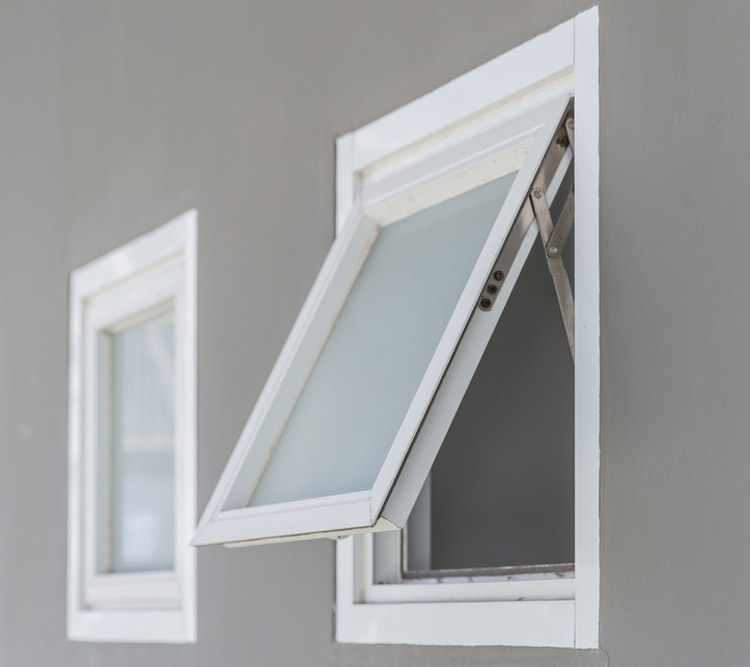 Awning windows are typically horizontally rectangular and have a hinge at the top. They open outward (similar to an awning) and can be used in conjunction with a regular window. This type of window is ideal for ventilation while still protecting the interior of your home. For privacy and better airflow, they are typically installed higher up on walls than standard windows.
Bay windows are a type of window that projects outward from a structure, forming a bay-like alcove inside the room. They usually have three windows, with the main window in the center and two smaller windows angled on either side. Bay windows can be used to increase natural light and ventilation while also adding a unique architectural feature to a room.
Bow windows are a type of window that protrudes from the home with a gentle curve, creating a rounded alcove inside the room. They are typically made up of four to six windows arranged in a semicircular or polygonal shape that combine to form a striking architectural feature. Bow windows are designed and function similarly to bay windows, but with a more fluid and rounded shape.
With standard or custom-built garden windows, you can easily provide a sunny space for your plants to thrive. These charming windows, which are commonly found in kitchens, provide sunlight from three sides, making them ideal for growing herbs. They come in a variety of sizes to suit your needs and available space. They are also an excellent way to increase ventilation in your kitchen while cooking.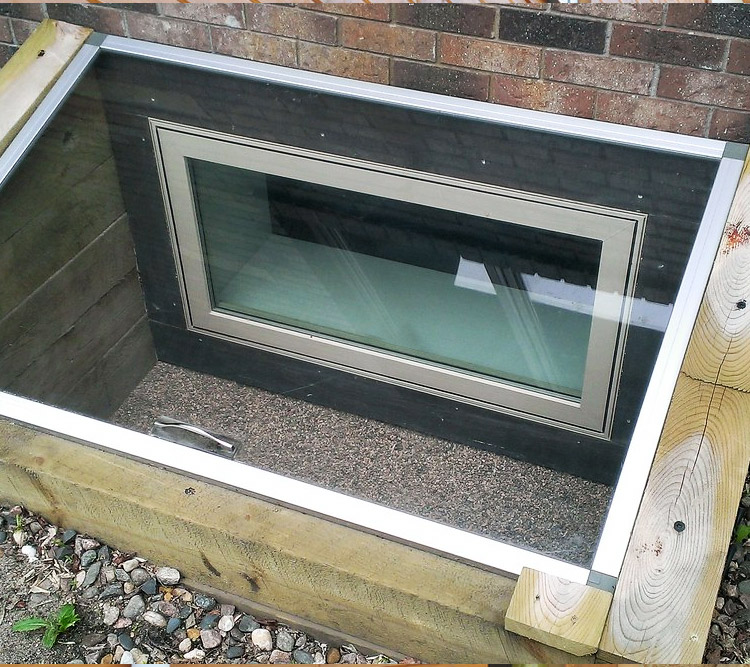 Hopper Windows
Hopper windows open downward and inward and are commonly found in basements and bathrooms. Opening inward helps keep dirt and debris out of your home. They are typically wider than tall and installed closer to the ceiling for increased ventilation. These windows are frequently opened with a crank so that they can be tightly sealed. They, like awning windows, are excellent space savers.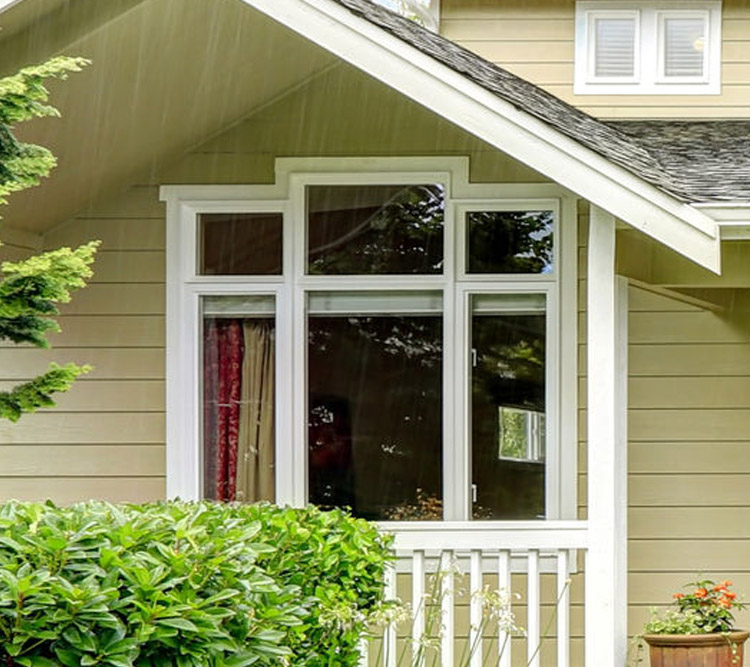 Stationary windows, like picture windows, do not open and can be built in virtually any shape to provide an outside view. These windows typically have larger frames than picture windows. Geometric windows are a great way to add style and functionality to the windows in your home. You'll be able to let light in while displaying a unique design element that draws attention.
Vinyl and Wood Window Materials
Because every home we work on is important to you, our remodeling team only uses high-quality materials for every energy-efficient window replacement. Whether you choose vinyl windows or wood windows, they will protect your home and also give you the desired look and functionality. Our window installation specialists will measure each of your windows to ensure a proper fit while also allowing you to customize their appearance. We'll walk you through all of your options for new energy-efficient windows.
Contact NexGen Exterior Remodeling for Your New Windows
Investing in your home can be financially intimidating and disruptive to your home, but NexGen Exterior Home Remodeling is here to make the process simple and smooth. We provide high-quality replacement windows or all types that will improve your home's energy efficiency while also providing a nice look and improved functionality. Contact us today to schedule a free consultation with one of our window replacement specialists.
FREQUENTLY ASKED QUESTIONS
At NexGen Exterior Home Remodeling, we have heard many different questions from home owners. We thought it would be helpful to our customers if we listed some of these common questions and provided answers.
Q: How will these windows decrease my utility bills?
A: Energy efficient window installation leads to decreased utility bills via increased home insulation. During the wintertime, they'll help keep the warm air trapped inside the home. And in the summertime, they'll help trap the cool air from an air conditioner.
Q: Do you install "X-style window"?
A: We'll install windows of any size, style, or material. No job is beyond our expertise.
Q: What areas do you serve?
A: We serve southeastern Pennsylvania, including Bucks and Montgomery Counties, and parts of New Jersey.
Q: Are you licensed and insured?
A: Yes. NexGen Exterior Remodeling is licensed and insured in the states of Pennsylvania and New Jersey.
Professionals Available 24/7
RECENT EXTERIOR REMODELING PROJECTS
For years, NexGen Exterior Home Remodeling has been helping homeowners update, redesign, or transform their homes into ones they can enjoy for years to come. Take a look at some of our most recent exterior renovation work by our experts.