When considering a home remodeling company or home improvement contractors, don't forget to check their credentials. A reputable company will have all the necessary licenses, will be fully covered by insurance, and will also be certified by the building product manufacturers themselves.
Home Improvement Contractors
Failure to check for proper credentials can cost you dearly. By checking the company's credentials, you'll protect yourself against dishonest and shoddy contractors.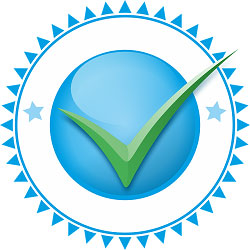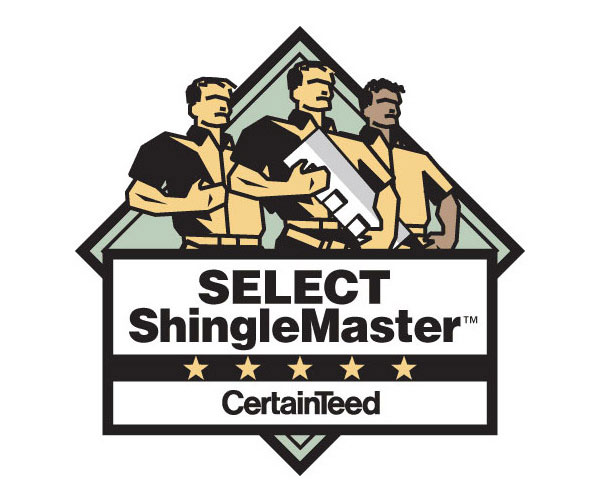 Licenses and Insurance
We're licensed in Pennsylvania and New Jersey:
Pennsylvania Home Improvement Contractor License Number: PA111222 Philadelphia Commercial Activity License Number: 676865 New Jersey Home Improvement Contractor License Number: 13VH08768900
We carry the proper General Liability insurance coverage.
Certified Installers
Not just licensed and insured, at NexGen, we're also certified installers. We pride ourselves on a job done right. That's why we've partnered with CertainTeed® and Harvey Building Products® to ensure a proper installation according to factory guidelines.
Building product manufacturers want to ensure that their products are properly installed. They don't want a bad reputation for their products because of incompetent installers.
When we install your new roof, front entry door, energy efficient windows, siding, gutters, deck, or any exterior home remodeling project, we guarantee a quality job according to the strictest standards. We proudly offer a one year labor warranty on all home improvement projects.
Being certified by building manufacturers also comes with benefits. For example, as CertainTeed® SELECT ShingleMasters™, we're able to offer a 4-star SureStart PLUS™ Warranty, and we include it with every quote.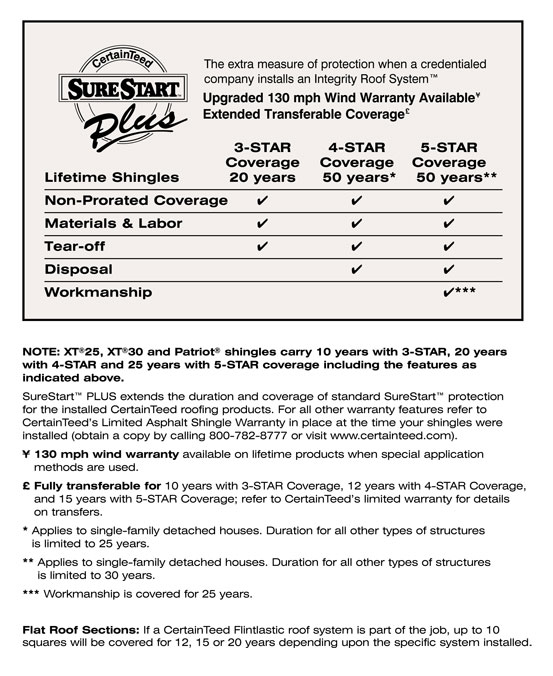 EPA Lead-Safe Certified
Lead exposure can cause major health problems. As a home remodeling company, we have an extra responsibility to ensure you're not being exposed to lead. We're deeply committed to our community and neighbors and work with the EPA to ensure your safety.
Don't hire a contractor who isn't EPA Lead-Safe certified. There's no excuse not to be. We don't put profit over your health. We're EPA Lead-Safe certified—protecting you from the horrors of lead exposure.
EPA Lead-Safe Firm Certification Number: NAT-F170803-1
BBB Accredited Business
For over 100 years (since 1912), the Better Business Bureau has served as consumer advocates for the American and Canadian public. The BBB has helped consumers separate great businesses from poor ones by providing them with business ratings and profiles.
We're proud of our A+ rating and recommend checking out our BBB business profile.

NexGen's Labor Warranty
At NexGen, we don't just talk about superior quality and jobs done right. We put our money where our mouth is. We guarantee that every job meets your expectations and our own high standards.
As part of this guarantee, we offer a one year labor warranty on every single job. This includes our guarantee that any job will be free of defects due to workmanship, provided the claimant is the original purchaser (or a valid transferee) and there's no tampering with the finished product.
Home Improvement Contractors
We also guarantee 100% customer satisfaction. If you're not completely satisfied with any portion of the job, once the claim is substantiated, we'll provide a full refund on any specific portion of the project that you're not completely satisfied with.
For more information, please request a printed flyer.
RECENT EXTERIOR REMODELING PROJECTS
For years, NexGen Exterior Home Remodeling has been helping homeowners update, redesign, or transform their homes into ones they can enjoy for years to come. Take a look at some of our most recent exterior renovation work by our experts.