Siding and Roof Replacement in Cheltenham, PA
Details About the Project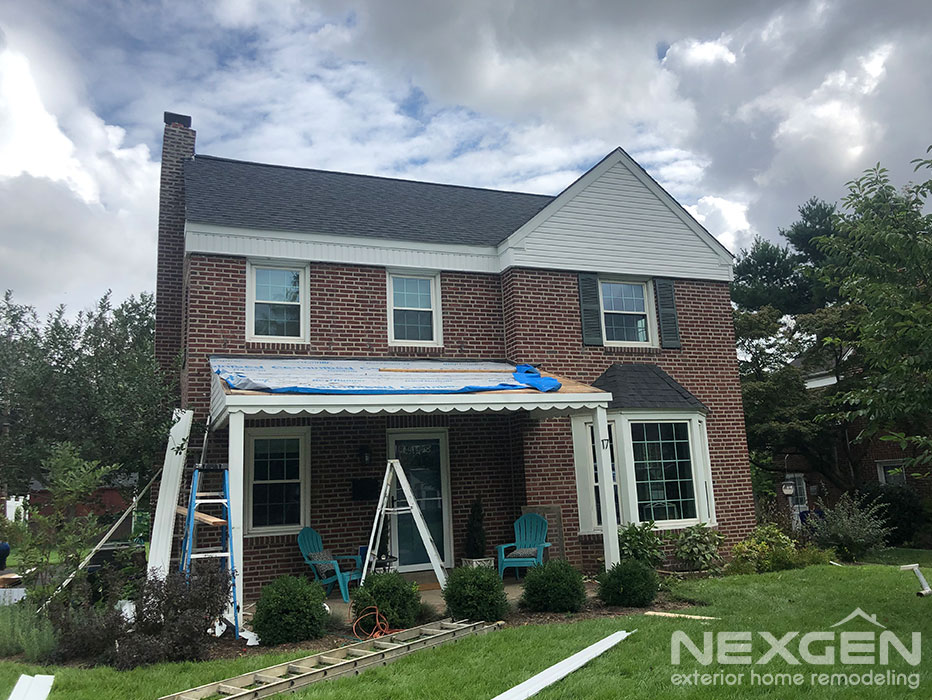 Our Cheltenham, PA customers are thrilled with their new roof and fresh white siding. They knew their existing roof was nearing the end of its life and reached out to NexGen Exterior Home Remodeling for a roof replacement. At the same time, they decided to replace the worn-out siding.
The team at NexGen installed the CertainTeed Integrity Roofing system with Landmark shingles in Charcoal Black. The slight change from their previous gray color really offsets the brand new CertainTeed Mainstreet siding in Colonial White. Our homeowners completed the look by switching out their shingled porch roof for a standing seam metal roof.
RECENT EXTERIOR REMODELING PROJECTS
For years, NexGen Exterior Home Remodeling has been helping homeowners update, redesign, or transform their homes into ones they can enjoy for years to come. Take a look at some of our most recent exterior renovation work by our experts.