Gutters are a critical component in a water management system. Wrapping the roof's edge, a proper gutter installation will divert rainwater away from the house: Protecting the house's foundation, mitigating splash back, reducing soil erosion, and helping prevent leakage into the cellar.
Another obvious advantage to gutters is quality of life. Walking through a home's front walkway during a rain shower is like literally walking through a cold shower. Gutters will catch that runoff and drain it through a downspout.
Gutter Installation Services
Gutter installation is also trickier than it appears. They need the correct pitch to effectively drain and not just fill with stagnant water. That's one reason why it's important to choose an experienced contractor like NexGen for gutter replacements and installations for your home.
Call us today at 215-277-7630, and we'll properly install and pitch any style of gutter to ensure that you never have any drainage problems. We proudly service both southeastern Pennsylvania and New Jersey.
Seamless Gutters vs. Sectional Gutters
Sectional gutters are aptly named, as they're installed in overlapping sections. Those sections are sealed with a silicon-based sealant. They're the least expensive option, but a perfectly appropriate option for many homeowners. The downside to sectional gutters is that the seams need sealing, and, over time, those seams become vulnerable to leaks.
Seamless gutters are a bit of a misnomer. They still have seams, but only around the corners and downspouts. Unlike sectional gutters, however, the limited number of seams will keep leakage to a bare minimum and improve overall durability and lifespan. The downside to seamless gutters is their increased cost and specialized installation.
Should I Install Gutter Guards?
At first glance, this might seem like a stupid question. If you can afford it, why not? But the answer is much more nuanced than you might expect. The benefits of gutter guards appear obvious at first: By keeping out leaves and debris, you'll eliminate a lot of maintenance—dangerous maintenance. After all, no one wants to fall off a ladder while cleaning out their gutters. Unfortunately gutter guards won't completely eliminate maintenance. They're great for keeping maple leaves and other large foliage from out of your gutters, but they're less effective at keeping out small or thin foliage, like pine needles or tiny debris. They require cleaning themselves too—albeit at a less frequent rate.
Gutter guards also come with a whole new set of problems. For example, they're vulnerable to ice dams—those icy buildups around the roof's perimeter—which are a major cause of roof leakage and water damage. Depending on the style of gutter guard, they might not even collect all the rainwater either. The smaller the holes, the less water volume they can handle at once. What's the point of having gutters if they're not collecting rainwater runoff?
Lastly, gutter guards are expensive. You have to consider how much you'll save on maintenance by installing them. Do you clean your own gutters, or do you hire a professional to clean them? If you clean them yourself, the cost might be worth the reduced labor. But if you're hiring a professional, you might just consider having them cleaned a few more times a year. Whether or not you should install gutter guards is really based on your individual circumstance.
WE'VE GOT THE TOOLS
No matter what your project, we have the latest state-of-the-art tools to get the job done.
CERTIFIED EXPERTS
Our experts are trained to help bring your visions to life and meet all of your home needs.
COMPETITIVE PRICING
We provide the highest quality work at competitive prices to help you stick to your budget.
LABOR WARRANTY
We know you'll love the work our professionals do, and we offer the warranty to prove it.
YEARS OF EXPERIENCE
Our specialists have the right knowledge and skills to help you improve (and love) your home.
GREAT SUPPORT
Whether you invest in a remodel or an improvement, we'll be with you from start to finish.
Types of Gutter Installation
Depending on aesthetic sensibilities, there are different styles of gutters to go with different styles of architecture. K-style and U-style (also known as half-round) are the more traditional types of residential style gutters. Gutters also come in a variety of materials with varying pros and cons: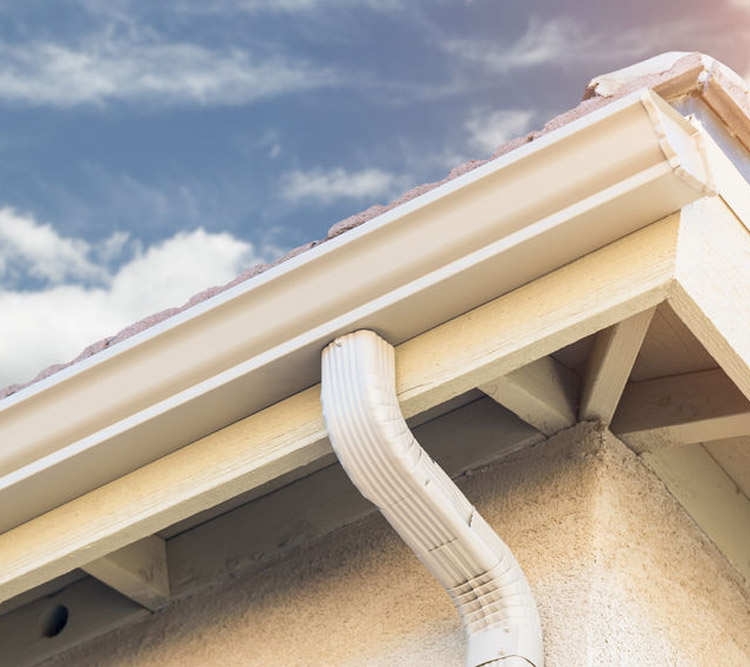 Aluminum
Less expensive than steel gutters. Rustproof, but still vulnerable to corrosion (mitigated with a proper installation). Long lifespans.
Vinyl
Cheap and easy-to-install. Rust and corrosion proof. But vinyl gutters, under constant exposure to the sun, can have shortened lifespans.
Galvanized Steel
Slightly higher material cost than vinyl or aluminum gutters, but they're also extremely durable. You won't have to worry about dings and dents. They're vulnerable to rust, however.
FREQUENTLY ASKED QUESTIONS
At NexGen Exterior Home Remodeling, we have heard many different questions from home owners. We thought it would be helpful to our customers if we listed some of these common questions and provided answers.
Q: I have old gutters on my home. Can you replace them with new gutters?
A: Yes, we'll give you a quote that covers gutter replacement, removal, and disposal, too.
Q: Will you replace rotten wood?
A: When installing, repairing, or replacing gutters, we'll replace any rotten fascia boards.
Q: Will my seamless gutters have seams?
A: Yes, all seamless gutters have seams around corners and downspouts.
Q: Do you repair gutters?
A: We'll repair any gutter system along with the home's soffit, fascia, or anything else that needs repairing and/or replacement.
Q: Do you install gutter guards?
A: Yes, we'll install gutter guards if the homeowner prefers them. Read the above section on gutter guards to determine if they're a suitable option for you.
Q: Are you licensed and insured?
A: Yes. NexGen Exterior Remodeling is licensed and insured in the states of Pennsylvania and New Jersey.
Professionals Available 24/7