Small Deck Designs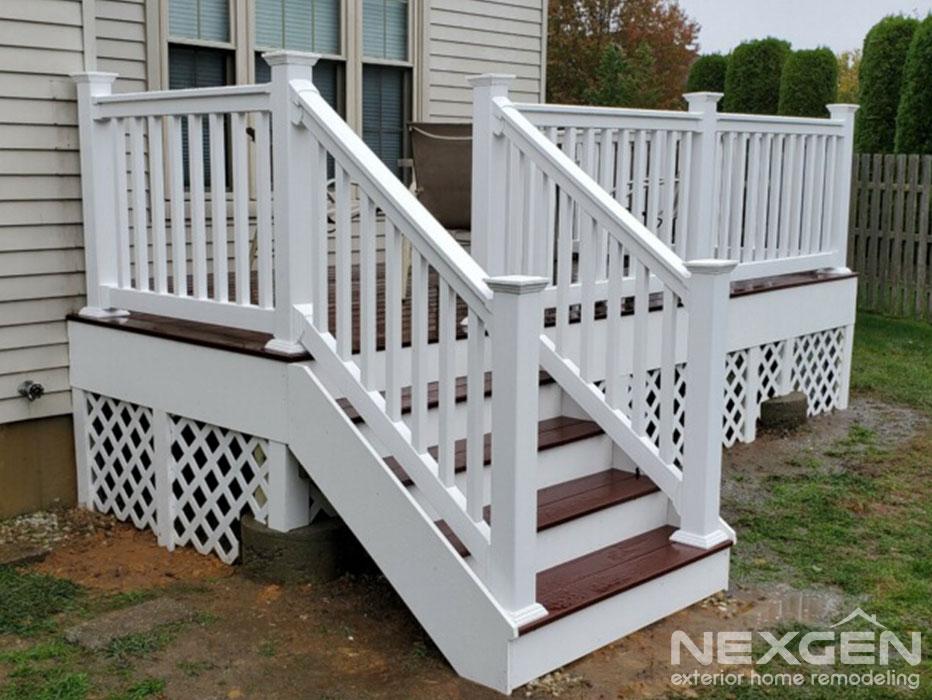 Details About these Projects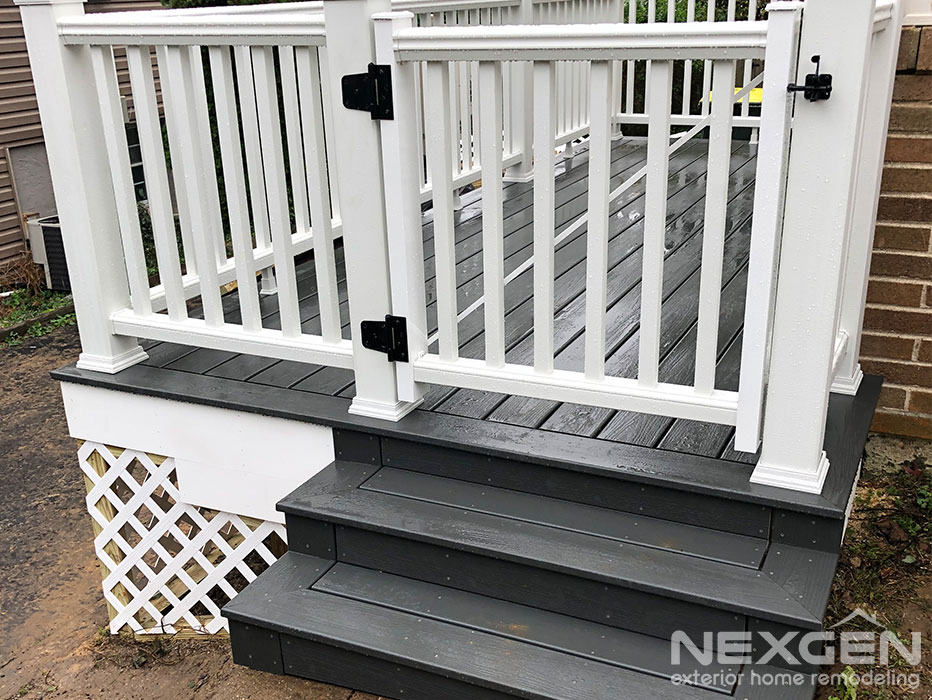 Bigger is not always better! While NexGen Exterior Home Remodeling can build a large deck in your backyard with space for anything imaginable, we're also skilled at creating small deck designs. A small, cozy deck is perfect for outdoor meals with the family.
We had two recent customers who came to us to refresh their current smaller footprint decks. In Burlington, NJ, we installed Trex Select decking in Madiera and combined it with Titan Pro vinyl railings in white on the existing frame. White Azek trimboard and lattice completed the deck installation.
In Willow Grove, PA, Trex Enhance in Clamshell and Trex Transcend railings in white were placed on the current frame. Again, white lattice and trimboard were used to finish the look. Both our homeowners can now enjoy their small deck designs as we head into the fall season.
RECENT EXTERIOR REMODELING PROJECTS
For years, NexGen Exterior Home Remodeling has been helping homeowners update, redesign, or transform their homes into ones they can enjoy for years to come. Take a look at some of our most recent exterior renovation work by our experts.