Local Roof Replacement Pros
A New Roof Protects Your Home and Family for Years to Come
Your roof is the most important part of your home next to the foundation. It's important to have a healthy roof over your head so that your home and family are protected from the elements. All roofs have a life expectancy so there will come a time when you need a roof replacement. Fortunately for most homeowners, this is an expense that can be planned for. Most roofs come with a 20-30 year lifespan so you should know when it is time to start thinking about a replacement.
While a new roof is one of the larger investments you will make in your home, it can be done affordably. We offer competitive rates and even have financing options available with approved credit through Wells Fargo. If your roof is near the end of its life or you have experienced storm or other damage, contact the roof replacement experts at NexGen Exterior Home Remodeling today for a free, no-obligation roofing quote.
When you choose NexGen Exterior Home Remodeling for your new roof installation, you will receive quality materials installed by CertainTeed® certified roofers. We stand by the roofing products we use and our workmanship. We offer a ONE YEAR LABOR WARRANTY on all roof replacements to give you the peace of mind you deserve. Our expert roofers are available to answer any questions you may have about the roofing process and can help you choose the best roofing materials for your style of home.
How to Know When It's Time For a Roof Replacement
Every roof installation is unique and each home weathers the elements differently. With so many factors at play that affect the longevity of your roof, it's important to know the most common things to look for that indicate it's time for a roof replacement. Learn more about the top 5 reasons many homeowners request a roof replacement from the experts at NexGen Exterior Home Remodeling.
Your Roof is Getting Old (15+ Years)
The most common reason for a roof replacement is related to the age of your roof. Since your roofing materials all have a shelf-life, there will come a time that everything simply needs to be replaced. Asphalt shingles typically last around 20 years before they start to degrade to the point you may experience issues. Whether you installed your current roof or bought your home after it was installed, be sure to note when you should expect to need a roof replacement so you can start planning for it financially.
Missing Shingles or Other Roof Damage
Storm damage is unexpected and can be a very costly problem. If your roof has been battered by harsh weather recently it may have lost some important parts of the armor that protects your home. You can often see missing shingles and other severe damage, but cracks and dents caused by extreme temperature changes, hail, and flying debris can be harder to spot. Having your roof inspected after a bad storm is a good idea and you may be able to install a new roof before those issues cause severe damage.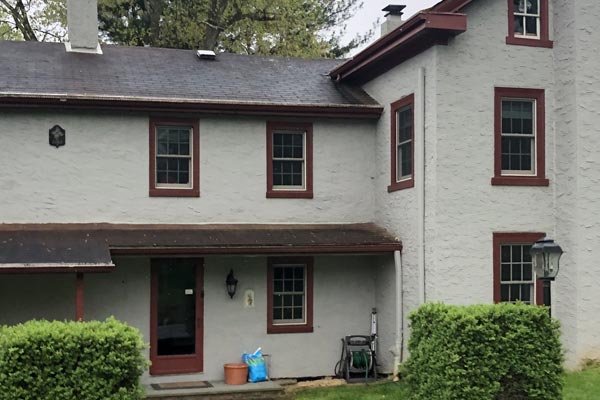 Peeling, Cracking or Buckling Shingles
Often a sign of a poor installation or a very old roof, peeling, cracking, and buckling shingles are a sign that it is time to replace your roof. When your roofing is not flush and sealed from the elements, moisture can get under the outer layer and create major problems that affect the structural integrity. If you notice an issue with your shingles, schedule a roof inspection to determine whether or not you need to replace your roof. Our expert roofers can take a close look at your roofing materials and help you plan for a long-lasting solution.
Consider a Roof Replacement Before Selling Your Home
Since your roof is one of the costliest investments you will make in your home, it carries a lot of resale value. If your roof is near the end of its lifespan, expect any interested buyers to ask for a reduction in price to account for the impeding replacement costs. If you're looking to sell your home for a profit, installing a new roof can add curb appeal and value by ensuring the next homeowner that they won't have to worry about that expense for many years to come. An expertly installed roof provides great peace of mind.
Remodeling or Building an Addition
Having sections of your roof that are different styles, materials, or age can be a hassle when it is time to replace one or all of them. If you're adding on to your home or making other major renovations that affect the exterior of your home, it may be smart to replace your whole roofing system in the process. To ensure proper underlayment, flashing, and other protective roofing features it's always a good idea to have a well thought out installation.
WHY CHOOSE US?
When it comes to hiring a roofing contractor, NexGen Exterior Home Remodeling stands out above the competition.
WE'VE GOT THE TOOLS
No matter what your project, we have the latest state-of-the-art tools to get the job done.
CERTIFIED EXPERTS
Our experts are trained to help bring your visions to life and meet all of your home needs.
COMPETITIVE PRICING
We provide the highest quality work at competitive prices to help you stick to your budget.
LABOR WARRANTY
We know you'll love the work our professionals do, and we offer the warranty to prove it.
YEARS OF EXPERIENCE
Our specialists have the right knowledge and skills to help you improve (and love) your home.
GREAT SUPPORT
Whether you invest in a remodel or an improvement, we'll be with you from start to finish.
Types of Roofing We Install
At NexGen, we're proud to install the most popular replacement roofing types in Pennsylvania and New Jersey. We are a certified CertainTeed® SELECT ShingleMaster that specializes in asphalt shingle roofing, but we can also install wood shake and shingle roofing and modified bitumen flat roofing.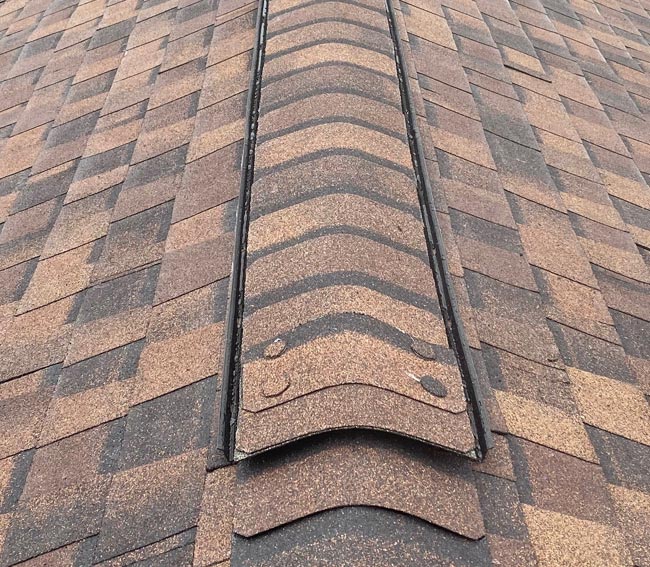 The most popular roofing material in the Delaware Valley is asphalt shingles. Asphalt is cost effective and can protect your home for decades. Advancements in technology have made asphalt shingles more durable and energy efficient than ever before. We install high quality CertainTeed® architectural roofing shingles that provide an attractive, layered look and unparalleled protection. All of our asphalt roof replacements come with the CertainTeed® SureStart Plus® 4-star warranty. If you're looking to replace your roof with asphalt architectural shingles, we have several colors and styles to choose from.
Wood Shingles & Shakes
Wood roofing provides a unique aesthetic and excellent protective properties. They do require additional maintenance compared to other roofing systems to ensure the longevity of the wood. With proper care, a wood roof can literally last a lifetime. They are strong, sturdy, and highly impact-resistant in storms. They cost a good amount more than asphalt shingle roofs but can be a worthwhile investment for interested homeowners. If you're comfortable with the added up-front cost and prepared to perform or contract out the annual maintenance, they're a great option.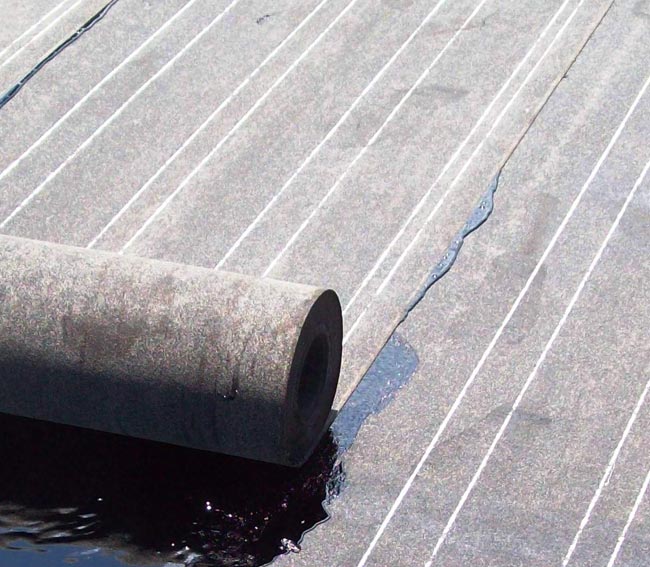 Modified Bitumen Flat Membrane
Commonly found on commercial buildings, modified bitumen flat membrane roofs are designed to be energy efficient and long-lasting. The mineral-based coating makes it reflective to help keep your energy costs down. It's also the most popular choice for modern flat and low-slope roofs because it is virtually impermeable. The single-ply, asphalt-based material is sure to keep everything beneath it bone dry. If you need a large or small flat roof replaced, NexGen has the material and expertise needed to keep your building protected for years to come.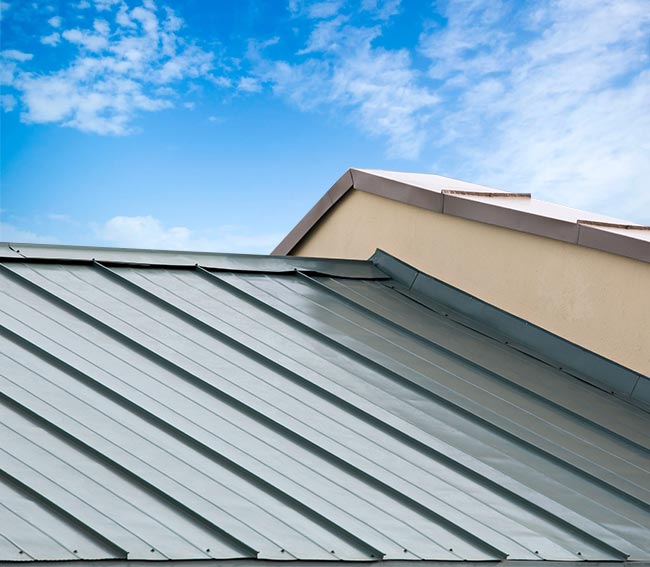 If you've been curious as to what options you have for your roof replacement, give the metal roofing contractors at NexGen Exterior Home Remodeling a call today. Metal roofs add a lot of curb appeal to properties in the area along with offering countless other benefits such as added strength, better energy efficiency for your HVAC system, and lower home insurance premiums. Reach out now for your free estimate!
New Roofing for Every Size and Shape
No matter the style of home you have or the size and shape of your roof, NexGen Exterior Home Remodeling has you covered. We are experienced installing replacement roofing on all types of homes and other commercial buildings. Our skilled and knowledgeable roofers will work with you to explain your options.
Every roof has unique characteristics that require special attention. From slopes to chimneys to dormers, any intersection in your roof needs to be sealed properly to keep moisture out. During every roof installation, our expert roofers will bond and seal every corner of your roof so that your home remains protected. Whether you have a gabled, mansard, hip, or any other type of roof, contact us today for an estimate.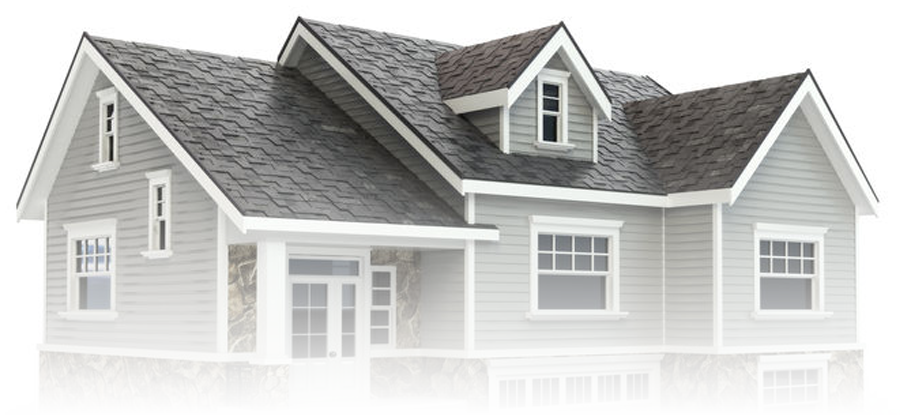 Types of Roofs We Service
Side Gable Roof
Crossed Gable Roof
Hip Roof
Mansard Roof
Gambrel Roof
Flat / Low Slope Roof
Skillion / Lean-to Roof
Jerkinhead Roof
Butterfly Roof
Bonnet Roof
Saltbox Roof
Sawtooth Roof
Curved Roof
Pyramid Roof
Dome Roof
Combination Roof
Contact NexGen Today for Your Roof Replacement
Whether you are replacing your roof due to roof damage, old age, or you're just interested in boosting your property value, NexGen Exterior Home Remodeling is here for you. Our roofers are CertainTeed Select ShingleMaster certified and will treat your roof as if it is their own. We protect your property during every installation and are dedicated to customer satisfaction well after the job is complete. We back all of our new roofs with a one year labor warranty on top of the material manufacturer warranties. To experience the NexGen difference, schedule your roofing estimate today.
RECENT EXTERIOR REMODELING PROJECTS
For years, NexGen Exterior Home Remodeling has been helping homeowners update, redesign, or transform their homes into ones they can enjoy for years to come. Take a look at some of our most recent exterior renovation work by our experts.