Bucks & Montgomery County Spring Home Show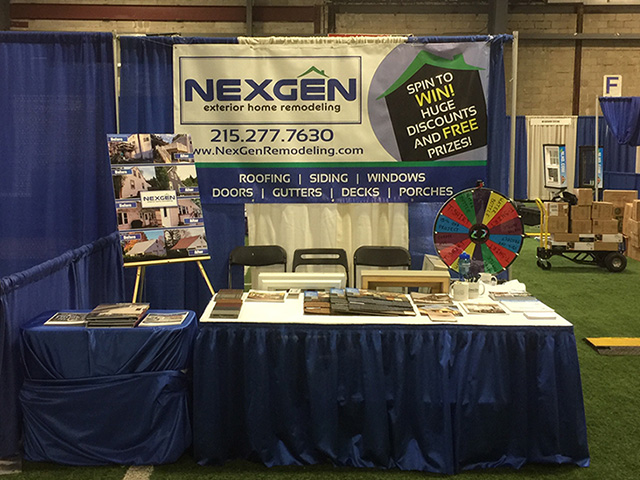 Please come join us at the Bucks & Montgomery County Spring Home Show. NexGen Exterior Home Remodeling has a booth available to showcase our work, offer deals, and provide free consultations about prospective home remodeling projects. Even if you're just curious, be sure to stop by and let us show you what we can do for your home.
You'll be under no obligation. There's no pressure to buy. We'll show you examples of our work, and we'll let you know the available options for your home. We're confident that our previous work and competitive pricing will make NexGen your company of choice for your next home remodeling project.
We offer the following Home Remodeling Services:
We're also offering special, one-time-only promotional deals. Be sure to ask about the NexGen Roofing Deal and receive our detailed flyer!
Admission and Parking are Free!
Where: SMG SportsPlex
Address: 654 York Road, Warminster, PA, 18974
When: March 24 – March 26
Hours: Friday 11 am – 8 pm, Saturday 10 am – 8 pm, and Sunday 10 am – 6 pm
RECENT EXTERIOR REMODELING PROJECTS
For years, NexGen Exterior Home Remodeling has been helping homeowners update, redesign, or transform their homes into ones they can enjoy for years to come. Take a look at some of our most recent exterior renovation work by our experts.