Sliding Patio Door Replacement
Upgrade To an Energy Efficient Glass Sliding Door
Adding an energy-efficient glass sliding door to your home not only helps you save money on heating and cooling costs but also adds to the curb appeal of your home. If you are considering replacing or installing a sliding patio door, contact the experts at NexGen Exterior Home Remodeling today for your free estimate.
We're proud to be the leading provider of sliding glass patio door installations in Pennsylvania and New Jersey. We'll work with you to answer any questions you may have about your sliding patio door replacement and guarantee you'll be 100% happy with the results. We are dedicated to our customers and always provide superior service.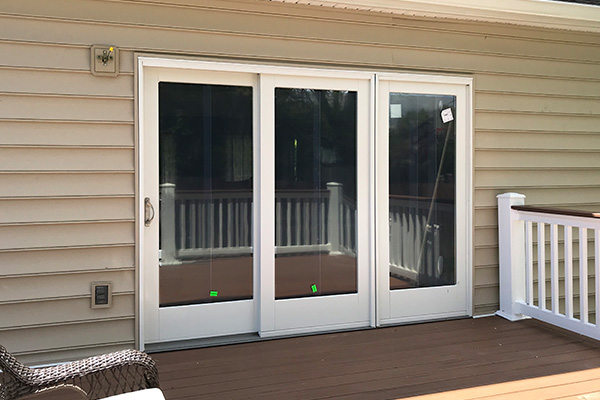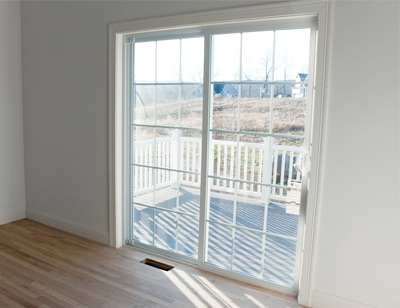 Trusted Sliding Patio Door Replacement Company
Because of our quality craftsmanship and dedication to customer service, NexGen Exterior Home Remodeling has become the leading sliding patio door replacement company in New Jersey and Pennsylvania. Our company is licensed and insured in both states for exterior home improvement projects.
We are pleased to say that we only use energy-efficient materials for our home remodeling services. Our sliding glass patio doors are all Energy Star rated, and our materials are of the highest quality to ensure the best energy savings. All of our products come with great manufacturer warranties, and NexGen is pleased to offer a one-year warranty on all of our work.
Types of Residential Sliding Doors We Install
NexGen Exterior Home Remodeling is the leading installer of sliding glass patio doors, but we also can install other types of outdoor patio doors for you. In addition to a sliding patio door replacement, we can also install folding patio doors or French patio doors for your home.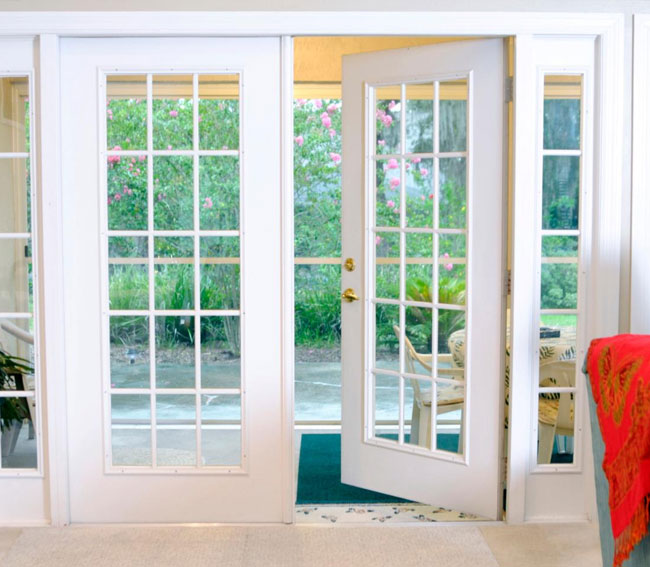 French patio doors are designed for elegance. These doors are framed doors with multiple windowpanes or one large central pane in each door. The doors can be used as a single door, or you can have double doors installed for large entrances. Many double doors are designed to open independently so that you can open one or both simultaneously. They are very attractive and will enhance the appearance of any home and also provide extra security.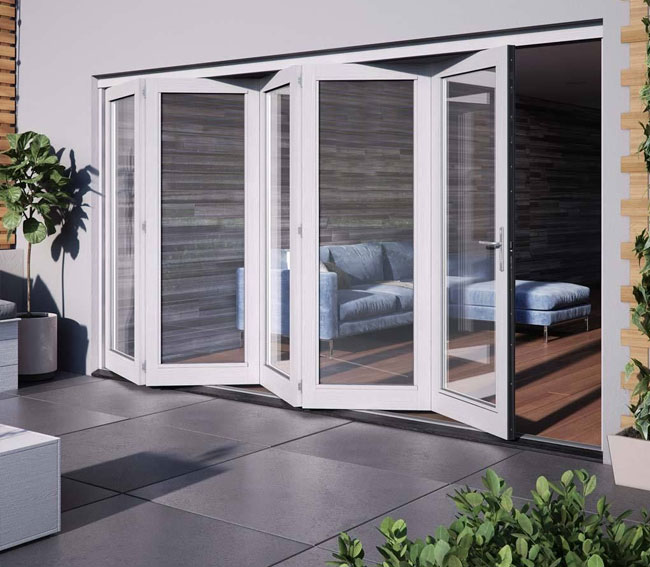 Folding Patio Doors
Folding patio doors offer a contemporary look for your home. These stunning doors have glass panes but fold neatly to the sides when you open the doors. Folding glass doors are very attractive and will add to the appeal of your home. The doors have sturdy glass to ensure they remain energy efficient and solid frames to prevent heated or cooled air from escaping. With folding glass doors, you can open both sides of the doorway or just one at a time.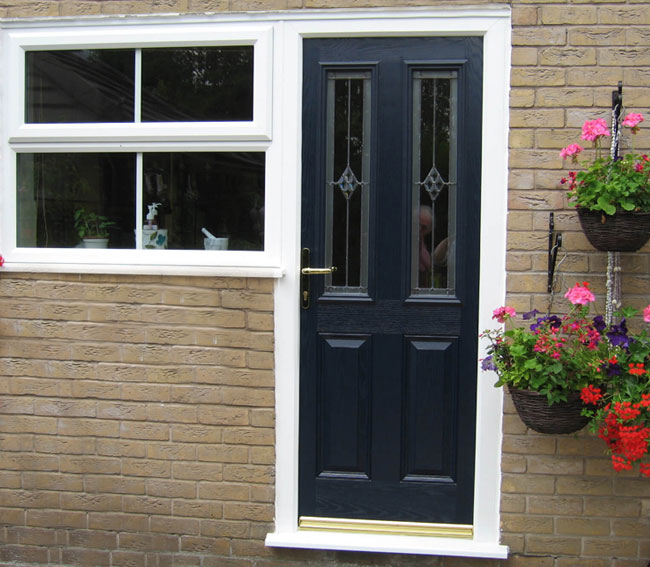 Rear Entry Doors
Whether you need a traditional exterior door that leads out to your deck or patio or a door for your garage, we have you covered. NexGen can install any type of exterior door in your home. If you want improved security, functionality, or aesthetic appeal, we can find the right entry door for your needs. We can even install sidelights, transom windows, and more to complete the look you desire.
WHY CHOOSE US?
When it comes to hiring a patio door replacement contractor, NexGen Exterior Home Remodeling stands out above the competition.
WE'VE GOT THE TOOLS
No matter what your project, we have the latest state-of-the-art tools to get the job done.
CERTIFIED EXPERTS
Our experts are trained to help bring your visions to life and meet all of your home needs.
COMPETITIVE PRICING
We provide the highest quality work at competitive prices to help you stick to your budget.
LABOR WARRANTY
We know you'll love the work our professionals do, and we offer the warranty to prove it.
YEARS OF EXPERIENCE
Our specialists have the right knowledge and skills to help you improve (and love) your home.
GREAT SUPPORT
Whether you invest in a remodel or an improvement, we'll be with you from start to finish.
Choose From a Variety of Sliding Patio Door Materials
When you are looking at the materials for sliding patio door replacement, you will be pleased to know that you have five options to select from. Being able to choose exactly what you want for your home is one of the benefits of working with our exterior remodeling company. Each type of material has its unique benefits.
Reasons to Replace Your Sliding Patio Door
There are many different reasons that you may be seeking sliding patio door replacement services for your home. NexGen Exterior Home Remodeling is happy to work with you to find a solution for your patio door needs. We encourage you to call +1(215) 277-7630 to speak with one of our knowledgeable staff members about your sliding patio door replacement. We can answer all of your questions and provide you with a free quote for a new patio door.
Some of the most common reasons homeowners in New Jersey and Pennsylvania reach out to us for a sliding patio door replacement include:
Damaged Glass
Damaged or broken glass is not only dangerous to everyone in the home, but it is also unsightly. Broken glass also allows cold or hot air to enter your home, preventing you from controlling your temperature correctly.
Broken/Dirty Rollers
Over the years, the rollers at the base and top of your sliding glass patio doors will experience dirt build-up or may wear down and break. This can make it difficult to open or close the doors. Cleaning them regularly will help, but ultimately your door may need to be replaced.
Patio Door Misaligned
Patio doors can become misaligned for many reasons. The house settling, slamming the doors continually, or even just warping from age. Misalignment can lead to not being able to use your patio doors as easily as you once could.
Drafty Patio Door
As a house gets older, it can shift. This can lead to the patio doors becoming drafty. If your doors are letting in outside air, you are spending more on your electric bill to keep your temperature-controlled in the house.
Gaps In the Doorframe
If there are gaps in your doorframe, this could be a result of wood rot, shifting, or other damage to the door or home. Gaps not only decrease energy efficiency, but they also can allow pests and water to infiltrate your home.
Upgrade to an Energy Efficient Door
You may just want to replace your patio door so that your home and backyard has a new look and feel. New doors improve curb appeal, and energy-efficient doors can help reduce your utility bills.
Difficult to Open/Close
With a lot of use, your patio door can become warped, damaged, or offset. This can make it difficult to use. Struggling with a door when you are trying to open or close it can lead to excessive force and cause more severe damage.
Bent Track
The bottom tracks of your sliding glass patio door can become bent. This will prevent the door from operating properly. You can attempt to straighten these tracks, but they usually need to be replaced. If you have to replace the tracks, it often makes sense to do a complete sliding patio door replacement.
We Can Install Custom Patio Doors
If the doors on your home are not a standard size, the team at NexGen Exterior Home Remodeling can provide custom patio door replacements. Whatever size of door you need, we can make it happen. When we come to your home to measure your door area, we will provide you with a free estimate. This detailed estimate will include the options you have for custom patio door installation.
Receive a Free Quote For Your Sliding Patio Door Replacement
When looking for the best professional sliding patio door replacement service, your first choice should be NexGen Exterior Home Remodeling. We are licensed and insured to provide this and other home improvement services in New Jersey and Pennsylvania. Call our office today at +1(215) 277-7630 to receive a free quote on your patio door replacement. We will come out and measure your door area and provide you with a detailed estimate.
RECENT EXTERIOR REMODELING PROJECTS
For years, NexGen Exterior Home Remodeling has been helping homeowners update, redesign, or transform their homes into ones they can enjoy for years to come. Take a look at some of our most recent exterior renovation work by our experts.