Protect Your Home With a Roof Inspection
Discover Roof Damage Before It's Too Late
Your roof is the primary protector of your home. If there are issues with your roof's ability to ward off moisture, debris, and extreme temperatures, it could be time for a roof replacement. The expert roofers at NexGen can provide a roof inspection that will spot potential problem areas so that you know how healthy your roof is. Most roofs come with a 20–30 year lifespan but storm damage, improper installation, and other factors can shorten that time frame.
Our experienced home improvement company can assess your roof and come up with a plan to ensure that you don't get caught with unexpected expenses or serious property damage. If you do need a new roof, we offer financing options with approved credit to help you afford the necessary roof replacement. To find out if your roof is still in good shape, schedule a roof inspection today. Unfortunately we do not provide roof inspections for real estate agents.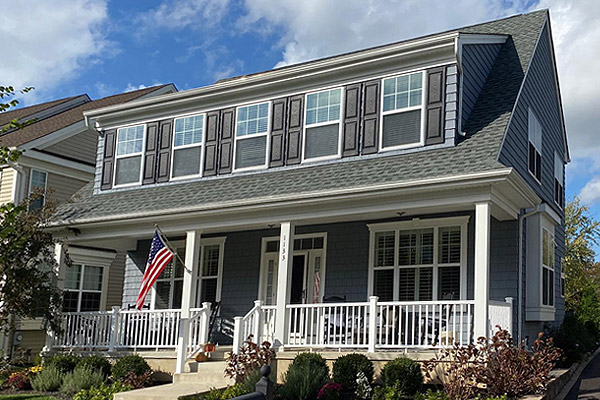 Expert Roofers for Any Style Roof
Every style and shape of roof has unique characteristics that require attention. From slopes to chimneys to dormers your roof has certain areas that are more susceptible to damage than others. Our roof repair experts are here to help.
Over the years the home improvement experts at NexGen have worked on every style of roof from open gable and hip roofs to gambrel and even flat roofs. When deciding whether or not it is time to replace your roof, a simple inspection can help you be prepared for the timeline of necessary work and any impending costs.
WHY CHOOSE US?
When it comes to hiring a roofing contractor, NexGen Exterior Home Remodeling stands out above the competition.
WE'VE GOT THE TOOLS
No matter what your project, we have the latest state-of-the-art tools to get the job done.
CERTIFIED EXPERTS
Our experts are trained to help bring your visions to life and meet all of your home needs.
COMPETITIVE PRICING
We provide the highest quality work at competitive prices to help you stick to your budget.
LABOR WARRANTY
We know you'll love the work our professionals do, and we offer the warranty to prove it.
YEARS OF EXPERIENCE
Our specialists have the right knowledge and skills to help you improve (and love) your home.
GREAT SUPPORT
Whether you invest in a remodel or an improvement, we'll be with you from start to finish.
When Should I Get a Roof Inspection?
Most homeowners don't think about their roof until they notice a problem, or they buy or sell the house. Because of your roof's importance, it's a really good idea to have your roof inspected every year or 2, especially if there has been extreme weather in that timeframe. While you can see things like missing shingles from the street, the trained eye of our expert roofers know where to look and what to look for.
Your Roof 15+ Years Old
Most roofs start to lose their protective qualities around year 15. Constantly battling the elements day after day, they will eventually deteriorate. Properly installed asphalt shingles should last 20 years before needing to be replaced but it's a good idea to know when you should get a new roof installed before any serious issues develop.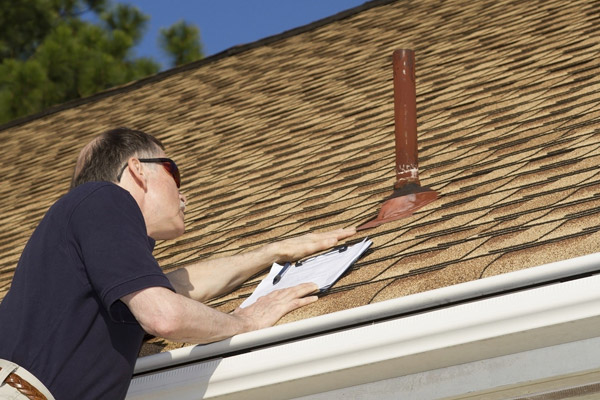 After a Storm
Wind, hail, snow, and ice can cause severe damage to roofs. You may see loose flashing or missing shingles, but other damage is harder to spot. Even light damage can weaken the integrity of an entire roofing system. Our trained expert roofers can spot the signs of a storm-damaged roof and let you know if you need to take action.
In the Fall
The weather in the Delaware Valley fluctuates constantly. The cold temperatures of winter followed by the heat of summer can cause your roofing materials to expand and contract. Fall is a great time to think about a potential roof replacement because impending snow and ice can put added weight on your roof.
Before Buying or Selling a Home
Anytime you make a major purchase you should do your due diligence to make sure you're getting what you pay for. Because your roof is one of the most crucial parts of your home it's important to know how old the roof is, if it is healthy, and when you can expect to need to replace it. Don't get caught with an unplanned expense.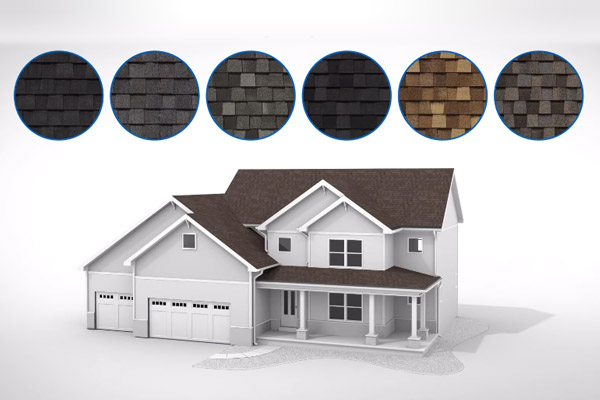 Types of Roofing Materials We Work With
At NexGen Exterior Home Remodeling, we install the most popular replacement roofing types in Pennsylvania and New Jersey. As certified CertainTeed® SELECT ShingleMaster we know everything there is to know about asphalt shingle roofing.
We also are well-versed in wood shake and shingle roofing and modified bitumen flat roofing. In addition, we're known for our trusted metal roofing installation services. Regardless of the type of roofing materials you have, our expert roofers can help ensure your property is protected for years to come.
Request Your Roof Inspection
If you suspect your roof is near the end of its life or you may have roof damage, NexGen can help. We pride ourselves on honest work, fair pricing, and customer satisfaction. We protect and improve homes for a living so you can trust that our expert roofers will make sure you and your family are safe. If you need a new roof, we back all of our roofing installations with a one-year labor warranty on top of the material manufacturer warranties. To experience the NexGen Exterior Home Remodeling difference, contact us today.
RECENT EXTERIOR REMODELING PROJECTS
For years, NexGen Exterior Home Remodeling has been helping homeowners update, redesign, or transform their homes into ones they can enjoy for years to come. Take a look at some of our most recent exterior renovation work by our experts.