HOA Roof Replacement & Installation Services
Architectural Compliant Roofing for Homeowner's Associations
Homeowner associations exist to ensure the value of property in a neighborhood stays as high as possible. This is achieved by providing rules and guidelines that ensure all of the homes remain fairly uniform in their appearance when it comes to their roof, windows, siding, and doors. Some are more restrictive than others, especially when there is a difference between home types. Neighborhoods with single-family, detached homes may follow different guidelines than a townhome or other multi-family development where the homes share walls and roof lines. The HOA roof replacement professionals at NexGen Exterior Home Remodeling can work with you as the HOA representative or homeowner to ensure your new roof is compliant with your neighborhood architectural rules. If you live in the Greater Philadelphia area or South Jersey, contact us today for a roofing estimate.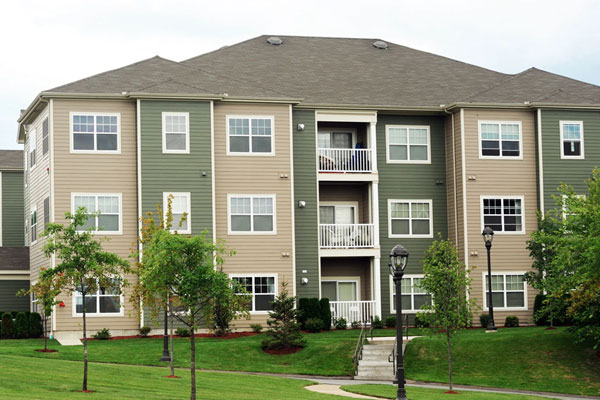 Volume Discounts for HOAs
If you live in a neighborhood where the homes share portions of the roofing system, it often makes sense to replace the roof for the entire structure at the same time. Often the homeowner's association would handle the roofing in this case, but even if as the homeowner you are responsible for your own roof, there are volume discounts available when the adjoining roofing is replaced at the same time. If your HOA is looking to replace all the roofs in the neighborhood or just the roof that is over a multi-unit structure, NexGen can work with you to ensure you get a quality roof replacement at an affordable price.
WHY CHOOSE US?
When it comes to hiring a roofing contractor, NexGen Exterior Home Remodeling stands out above the competition.
WE'VE GOT THE TOOLS
No matter what your project, we have the latest state-of-the-art tools to get the job done.
CERTIFIED EXPERTS
Our experts are trained to help bring your visions to life and meet all of your home needs.
COMPETITIVE PRICING
We provide the highest quality work at competitive prices to help you stick to your budget.
LABOR WARRANTY
We know you'll love the work our professionals do, and we offer the warranty to prove it.
YEARS OF EXPERIENCE
Our specialists have the right knowledge and skills to help you improve (and love) your home.
GREAT SUPPORT
Whether you invest in a remodel or an improvement, we'll be with you from start to finish.
HOA Compliant Roof Replacements
Whether you simply live in a neighborhood with an HOA, you're on the architectural committee, or you are on the board of governors, there are often guidelines that determine the style and color of the roof you have. For detached homes, the homeowner is typically the one responsible for a roof replacement. If you live in a townhome or even a condo, the roof may be your responsibility, or it could be handled by the HOA that oversees your property. Either way, NexGen can help make sure you install a quality replacement roof that is compliant with your association rules and guidelines.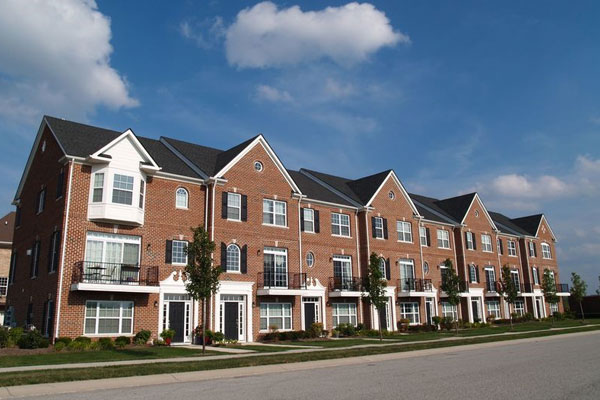 Multi-Unit Roofing
When it comes to townhomes and developments where some sections of roofing adjoin with neighboring units, it is important to make sure a roof replacement is done correctly. Not only are there HOA rules to keep in mind when choosing shingle styles and colors, but there needs to be continuity in the roofing system to protect against leaks. The best way to safeguard against those potential issues is to work with your neighbors and HOA when planning a roof replacement. Your association may handle the roof replacement for you, or you can partner with your neighbors to save on cost while keeping your roof coverage sealed and consistent.
Roofing for Homeowners
If you live in a detached, single-family home in a neighborhood with a homeowner association, chances are there are guidelines you need to follow for your roofing system. Most HOAs require architectural style asphalt shingles that are either dark grey, dark brown, or somewhere close to those on the color spectrum. The HOA roof replacement experts at NexGen Exterior Home Remodeling can work with you to make sure your new roof complies with the HOA rules, so you have one less thing to worry about. We offer free roofing estimates and will provide you with samples to choose from to give your home as much of a unique aesthetic as possible.
Special Roofing Offer
Get A New Roof For $0 Down and $192 A Month!
Deal Conditions: $192 a month and $0 down is based on credit approval. Deal is valid for 1 or 2-story homes and up to 2,000 square feet of shingles. Roofs larger than 2,000 square feet will be charged $5.75 for each additional square foot. 1 layer shingle removal and one dumpster included. Additional removal of layer at 17.00 per square (shingles). Does not include plywood or unforeseen damage.
NexGen Specializes in HOA Roof Replacement Services
If you live in a condo, townhome, or single-family home, your roof will eventually need to be replaced. The HOA roof replacement experts at NexGen Exterior Home Remodeling have been providing quality roofing services in Greater Philadelphia area and South Jersey for nearly a decade. We have the skills and expertise to provide HOA-compliant roof replacements so that you and your neighbors are protected from the elements. Contact us today for a roof inspection or replacement estimate.
RECENT EXTERIOR REMODELING PROJECTS
For years, NexGen Exterior Home Remodeling has been helping homeowners update, redesign, or transform their homes into ones they can enjoy for years to come. Take a look at some of our most recent exterior renovation work by our experts.