EXTERIOR HOME REMODELING EXPERTS
We offer an exclusive One-Year Labor Warranty for every exterior renovation service provided.
NexGen Exterior Home Remodeling
Proudly serving southeastern Pennsylvania and New Jersey, NexGen Exterior Home Remodeling has a proven track record of quality work, friendly service, and thoroughly satisfied customers. Whether you need a roof replaced, vinyl siding installed, or even a complete home makeover, we're the right exterior home remodeling company for the job. We install new roofing, home siding, energy efficient windows, gutter systems, custom porches, custom decks, and even exterior doors. All of the services we provide offer you numerous stylistic and material choices which you can read more about below. If you want to beautify your home's outward appearance we can help address whatever exterior component you need help with.
At NexGen Exterior Home Remodeling, we specialize in both home remodeling and home improvement to help create the space you've always wanted. Whether you're looking to complete a major renovation or would simply like an update, we offer professional services for your entire home that add both value and appeal.
Don't settle for just any roofing contractor – hire a professional roofing contractor with the credentials to prove it. As CertainTeed® SELECT ShingleMasters™, we're uniquely qualified in the roofing industry to provide our customers with not only a high quality roof, but also with unique benefits like extended warranties.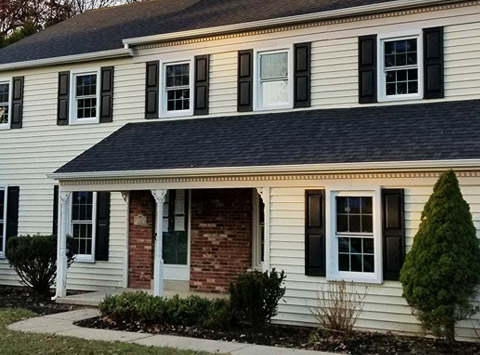 Home siding is the most cost-efficient home remodeling project available on the market today. Whether you're looking to overhaul your home's overall aesthetic, increase its energy efficiency, or help protect it from water damage, no other home remodeling project will have a such a profound impact for such a low cost.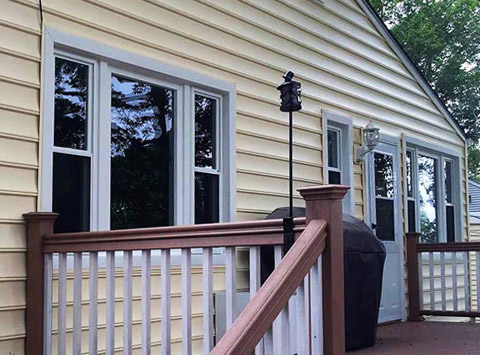 Our exterior home remodeling contractors can replace your old, energy inefficient windows with a modern alternative! You'll save money on your utility bills, drown-out noise pollution, and protect your family from harmful UV rays with the next generation of energy efficient windows.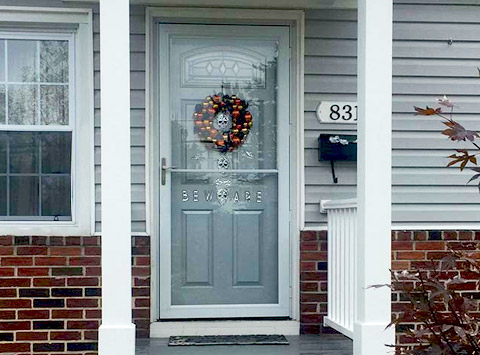 Add a touch of flair and increase your home's curb appeal with a beautiful, stylish Therma-Tru® fiberglass door with decorative glass side panels. Or, for the safety conscious, help protect your home and your family with a sturdy, heavy-duty steel door. Is your current door giving you trouble? NexGen is the trusted exterior home remodeling company for you.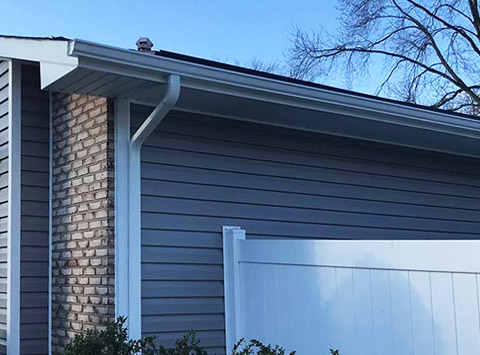 Don't underestimate the importance of gutters in a water management system. Failure to properly plan for rainwater drainage can lead to serious long-term problems, like foundation problems and other types of significant water damage.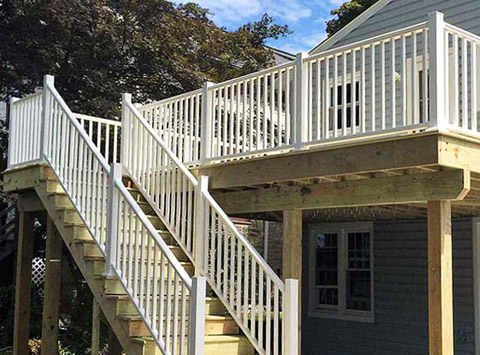 Don't stay locked up in your home, breathing that stuffy air, and shuttering yourself in from mother nature. Enjoy the fresh air and beauty of your backyard – a nice quiet morning on your brand-new porch with a cup of coffee and a newspaper or invite some friends over for a cookout on your brand new deck.
RECENT EXTERIOR REMODELING PROJECTS
For years, NexGen Exterior Home Remodeling has been helping homeowners update, redesign, or transform their homes into ones they can enjoy for years to come. Take a look at some of our most recent exterior renovation work by our experts.
SPECIAL FINANCING OFFERS
Fast, Simple, Smart Financing Available
Through LendKey or AMS Financial Solutions!
For additional information, check out our financing page
CONTACT US
ABOUT A PROJECT
Are you interested in a home improvement project? Don't hesitate to give us a call or fill out our contact form. We'll discuss what you envision for your home and how we can get you started as quickly as possible.