Affordable Roof Installation
Keep Your Home Protected with a New Roof
If your roof is near the end of its life or has been severely damaged, it's probably time to hire a professional for a new roof installation. Since your roof is one of the biggest investments you can make in your home, it's important to choose your materials and style wisely. The professional roofers at NexGen Exterior Home Remodeling will work with you throughout the entire roof installation process to ensure your home stays protected for years to come.
Since most homeowners are able to plan ahead for their new roof, you will be able to schedule your installation at a time that is convenient for you. The NexGen roof replacement team will work cleanly and efficiently to ensure there's minimal disruption to your home. If you're ready to get a free quote for your roof installation, contact us today.
Benefits of NexGen's Roof Installation Services
Asphalt roofs begin to deteriorate at around 15-20 years so it's important to install a new roof before that wear and tear opens your home up to potential damage. When you choose the expert team at NexGen Exterior Home Remodeling for your new roof installation, you can rest assured that you will receive quality materials installed by CertainTeed® certified roofers. Not only are the roofing systems we install backed by the manufacturer's warranty, but we also offer a ONE YEAR LABOR WARRANTY on the work we perform. By installing a new roof with superior roofing materials, you can rest assured that your home will have increased energy-efficiency and will remain protected from the elements.
Reasons to Install a New Roof
There are many circumstances that determine when you need to install a new roof. Although the age of your roof is the primary reason for roof replacement, storms, poor installation, and other factors play a part in damaging or deteriorating your roof before it has reached the end of its life span.
Your Roof is Old (Over 15 Years)
Simply put, materials deteriorate over time. Your roof takes a beating from the elements day in and day out so time will eventually take its toll, causing your roof to lose its protective characteristics. Modern asphalt shingle roofs last 20 years before they need to be replaced so if your roof is nearing that mark, it is time to start planning on a replacement.
Missing Shingles or Flashing
Your roof is only as good as the seals between each piece of material that cover your home. If you lost shingles in a recent storm it's important to have those areas inspected by a professional so you can be sure that you keep the damage to a minimum. If you notice a leak anywhere in the ceiling below your roof you may have damaged or missing flashing that is allowing water to get beneath your shingles. Improper flashing around the peaks, valleys, and intersections in your roof may warrant a new roof installation.
Cracking, Buckling, or Peeling Shingles
While storm damage can dent, damage, and tear shingles, cracking, buckling, and peeling shingles are usually a sign of poor installation or inferior products. A well-installed roof will stay flat and sealed for the duration of its expected material life span. When the structural integrity of your roofing system is compromised, your home is susceptible to major problems.
You're Moving
When you have decided to sell your home, the roof almost always comes up in negotiations. Many sellers rely on a new roof installation as a great selling point for their home, and it is. Because it is one of the more costly items to replace, potential buyers will want to be assured that the roof will last, and if not, be compensated for the need to install a new one. If you take that burden off the buyer, they have one less bargaining chip.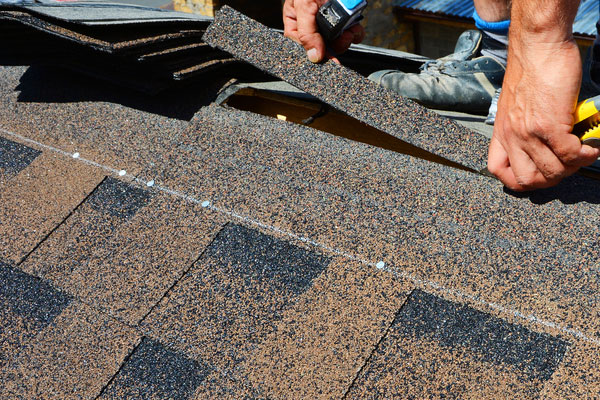 Building an Addition
If you are planning on adding an addition to your home or undergoing a major remodel you may want to install a new roofing system for your entire home. While you are able to install new roofing on the new or affected areas, it might make sense to replace everything so that you know that your entire home is protected without any "patches." Our team of expert roofers can work with you to determine the best plan of action for your exterior home renovation.
WHY CHOOSE US?
When it comes to hiring a roofing contractor, NexGen Exterior Home Remodeling stands out above the competition.
WE'VE GOT THE TOOLS
No matter what your project, we have the latest state-of-the-art tools to get the job done.
CERTIFIED EXPERTS
Our experts are trained to help bring your visions to life and meet all of your home needs.
COMPETITIVE PRICING
We provide the highest quality work at competitive prices to help you stick to your budget.
LABOR WARRANTY
We know you'll love the work our professionals do, and we offer the warranty to prove it.
YEARS OF EXPERIENCE
Our specialists have the right knowledge and skills to help you improve (and love) your home.
GREAT SUPPORT
Whether you invest in a remodel or an improvement, we'll be with you from start to finish.
Quality Roofing Materials
Each roof installation performed by NexGen Exterior Home Remodeling uses top-quality roofing materials. We're a certified CertainTeed® SELECT ShingleMaster that specializes in architectural asphalt shingle roofing. We also have extensive experience installing wood shake and shingle roofing along with modified bitumen flat roofing.
The most popular roofing material in the Delaware Valley is asphalt shingles. Asphalt shingles are cost effective and can protect your home for decades. Advancements in technology have made asphalt shingles more durable and energy efficient than ever before. We install high quality CertainTeed® architectural roofing shingles that provide an attractive, layered look and unparalleled protection. All of our asphalt roof installation services come with the CertainTeed® SureStart Plus® 4-star warranty. If you're looking to replace your roof with asphalt architectural shingles, we have a variety of colors and styles to choose from.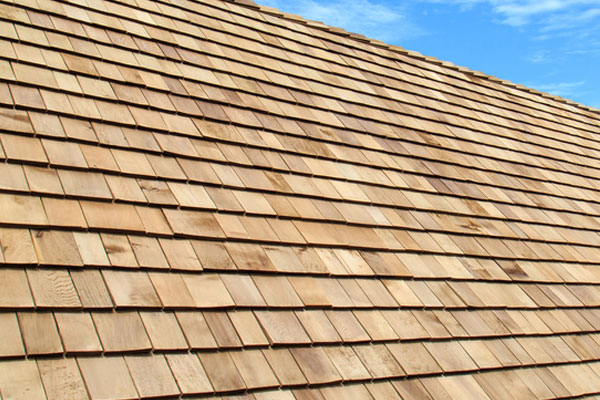 Wood Shingles & Shakes
For a truly unique aesthetic and additional durability, a wood shingle or shake roof is an excellent choice for your home. While they do require more maintenance than other roofing systems, when properly tended to wood shingles can literally last a lifetime. Wood roofs are strong and highly impact-resistant, so they perform well in harsh weather. If you're ok with the up-front cost associated with a wood roof installation and are prepared to handle the necessary annual maintenance, wood is a great choice. Our professional roofing contractors will work with you to decide the type of wooden roof for your home.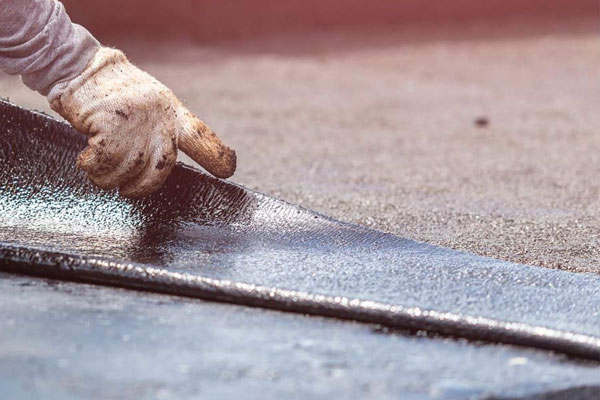 Modified Bitumen Flat Membrane
Most commonly found on row homes and commercial buildings, flat roofs can be covered with a modified bitumen membrane that is designed to be energy efficient and durable. This virtually impermeable mineral-based membrane is the most popular choice for modern flat and low-slope roofs. For superior waterproofing and temperature-control, install a new modified bitumen membrane flat roof. Whether you need a large or small flat roof replaced, NexGen Exterior Home Remodeling's roofers have the expertise needed to keep your building protected for years to come.
Roof Installation for Every Style of Home
From flat and simple gabled roofs to more intricately designed roofs, the expert roofing contractors at NexGen Exterior Home Remodeling can handle any roof installation project. Skylights, chimneys, dormers, or any other unique characteristic your roof may have are no match for our certified team of roofers. We'll provide professional installation backed by a one year workmanship warranty to ensure that your home is protected.
Roof Types We Install
Side Gable Roof
Crossed Gable Roof
Hip Roof
Mansard Roof
Gambrel Roof
Flat / Low Slope Roof
Skillion / Lean-to Roof
Jerkinhead Roof
Butterfly Roof
Bonnet Roof
Saltbox Roof
Sawtooth Roof
Curved Roof
Pyramid Roof
Dome Roof
Combination Roof
Contact NexGen Today for Your Roof Installation
Regardless of what has made you decide to install a new roof, NexGen Exterior Home Remodeling is here for you. We work hard, we'll be respectful when we visit your home, and we will perform your roof installation right the first time. Protect your home for decades to come with an expertly installed asphalt shingle, wood shake, or single-ply flat roof. Schedule a roof installation estimate from our certified CertainTeed Select ShingleMasters today and experience the NexGen difference.
RECENT EXTERIOR REMODELING PROJECTS
For years, NexGen Exterior Home Remodeling has been helping homeowners update, redesign, or transform their homes into ones they can enjoy for years to come. Take a look at some of our most recent exterior renovation work by our experts.