New Windows Improve Curb Appeal & Efficiency
Whether you currently have wood, vinyl, fiberglass, or aluminum windows, NexGen Exterior Home Remodeling can install wood replacement windows that will give your home the form and function you desire. Wood windows are incredibly popular in Tudor and Victorian-style homes. They provide a unique aesthetic and old-world feel that is desired by many. If your current windows are hard to open, drafty, or otherwise damaged, sturdy wood replacement windows are a great choice to keep your home protected and looking great. We're proud to offer competitive prices and exceptional customer service. To get a free quote and to discuss your window options, give us a call at 1-215-277-7630 or request an estimate.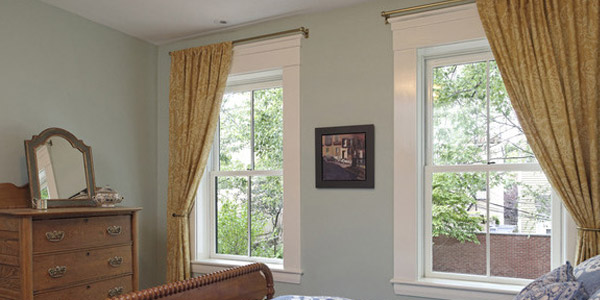 Choose Durable Wood Replacement Windows
Wood windows are a popular choice for homeowners that desire the use of natural products to preserve natural beauty. Depending on the type of wood used, your windows will have unique characteristics that not only provide durable protection and insulation from the elements, but they will also maintain charm even when painted or stained. Wood doesn't expand or contract like other types of window materials so there is a reduced risk of drafts over time. Let the window installation experts at NexGen help improve your home.
WHY CHOOSE US?
When it comes to hiring a window replacement company, NexGen stands out above the competition.
WE'VE GOT THE TOOLS
No matter what your project, we have the latest state-of-the-art tools to get the job done.
CERTIFIED EXPERTS
Our experts are trained to help bring your visions to life and meet all of your home needs.
COMPETITIVE PRICING
We provide the highest quality work at competitive prices to help you stick to your budget.
LABOR WARRANTY
We know you'll love the work our professionals do, and we offer the warranty to prove it.
YEARS OF EXPERIENCE
Our specialists have the right knowledge and skills to help you improve (and love) your home.
GREAT SUPPORT
Whether you invest in a remodel or an improvement, we'll be with you from start to finish.
Elegant Wood Replacement Windows of Any Style
Wooden windows are incredibly customizable and come in all shapes, sizes, and styles. Whether you are installing new single-hung or double-hung windows or want the strength and security of casement windows, NexGen can equip your home with new durable wood windows. You'll have a timeless woodgrain look and can paint them any color you would like.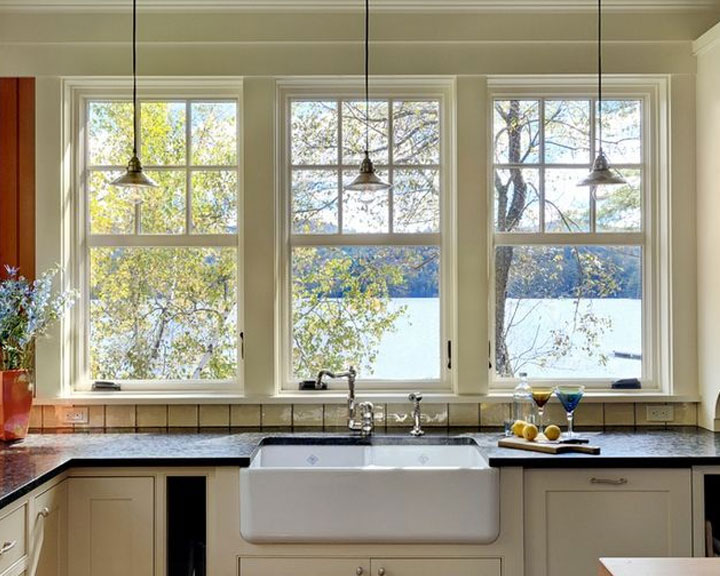 Single-Hung Windows
The most popular window you'll find is a single-hung window that consists of two sashes where only the bottom half moves. This type of wood replacement window provides a truly traditional look that is perfect for older and newer homes.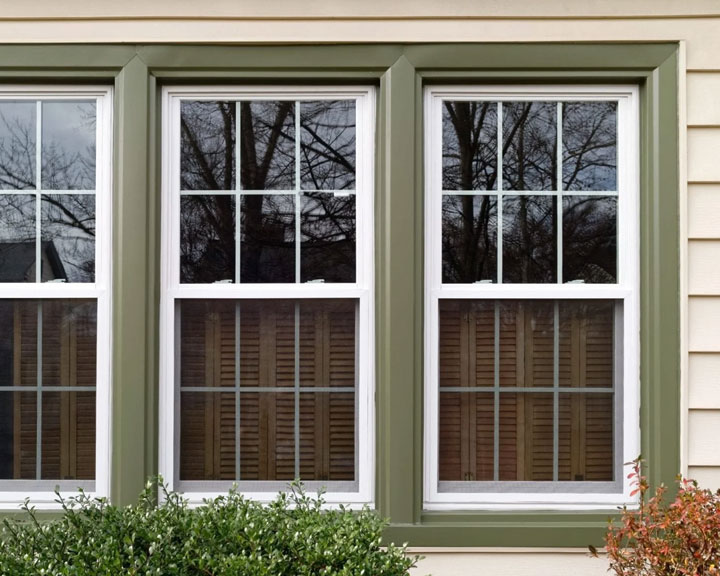 Double-Hung Windows
Double-hung windows are incredibly popular because they allow both sashes to slide open vertically. This operation provides improved ventilation, cleaning, and the ability to decorate during the holidays.
Geometric Shape Windows
Because of their infinite customizability, wood windows are perfect when you want to add a little style or additional light into your home. Geometric windows are stationary windows that typically are accents for adjoining windows.
Casement Windows
Hinged on the side, these single-sash windows use a crank to open and close. The framed construction offers improved sightlines while the latch and crank system improves security. They are also great for allowing a breeze into the home.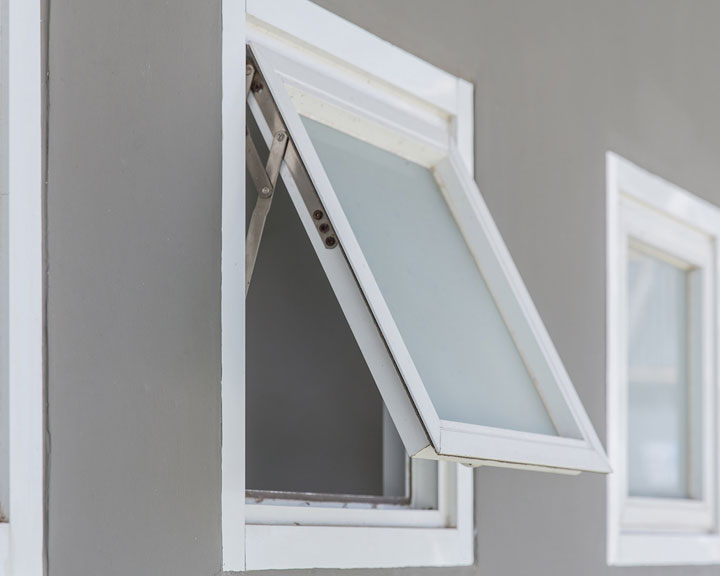 Awning Windows
Often installed for ventilation and added protection from the elements, awning windows are hinged at the top. They open outward, creating a canopy over the window which can allow the window to remain open in the rain.
Sliding Windows
Opening from side to side like a sliding glass door, sliding windows are simple to operate. Because they don't open vertically and require fewer moving parts, they are much stronger and lower-maintenance than other windows.
Is It Time To Replace Your Windows?
When you are thinking about replacing your windows, you're either typically experiencing functionality issues, decreased energy efficiency, or you are interested in upgrading the look and curb appeal of your home. Properly maintained windows will last well over 20 years. Some homes have wood windows that are 50+ years old, though they may not open well anymore. Temperature changes, battering by the elements, and other factors may cause your windows to need replacement.
Wood replacement windows are a great choice as they are customized to fit your home perfectly while providing lasting protection. Whether you want to improve your home's aesthetic, achieve peace of mind with safer windows, or you're tired of using a book to keep the window open, NexGen can help you choose the best windows for your home.
Reasons for New Windows
More Curb Appeal
Stuck Windows
Drafty Windows
High Energy Bills
Cracked Glass or Frame
Moisture Between Panes
Lack of Soundproofing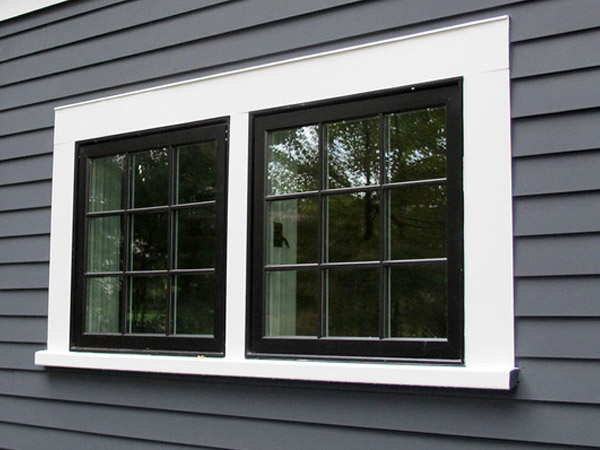 Wood Replacement Windows Are Built to Last
Known for lasting strength and insulation from extreme temperatures, wood replacement windows are a great choice for any home. While they do cost a little more than vinyl windows, you definitely get what you pay for. Wooden frames paired with energy-efficient glass will keep your home protected from the elements and help you save on your energy bill. You can choose the wood type and stain or paint your wood windows to match any aesthetic you desire. The window replacement experts at NexGen will have your new windows installed in no time with minimal disruption to your home.
Choose NexGen to Install Your New Wood Windows
If a recent storm or errant baseball throw has forced you to look for wood replacement windows or you are simply looking for improved efficiency and a new look, NexGen Exterior Home Remodeling is here to help you get new windows you will love. We'll work with you to determine exactly what you're looking for and present your options for your window replacement. Contact us today to get a free estimate on new wood windows for your home.
RECENT EXTERIOR REMODELING PROJECTS
For years, NexGen Exterior Home Remodeling has been helping homeowners update, redesign, or transform their homes into ones they can enjoy for years to come. Take a look at some of our most recent exterior renovation work by our experts.