Reliable Siding Replacement Company
Enhance and Protect Your Home with New Siding
NexGen Exterior Home Remodeling is the premier siding replacement company serving New Jersey and southeastern Pennsylvania. Our company has decades of experience and is fully licensed in both states and fully insured. We specialize in both fiber cement and vinyl siding and can replace all types of siding.
There are many great reasons to choose us for your siding replacement project. All of our siding installers are certified experts. We offer competitive pricing and one of the best labor warranties around. You can also count on strong product warranties because we only work with the highest-quality materials. These include CertainTeed® vinyl siding and Hardie® fiber cement siding.
Expert Siding Installation Services
All of our siding replacement projects are backed by a labor warranty, which is one of the best warranties in the industry. That gives our customers peace of mind that their homes will be protected for years to come and that they'll get real value for their dollar. We're also certified by CertainTeed® and Harvey Building Products®, and that lets us offer the best product warranties around as well.
WHY CHOOSE US?
When it comes to hiring a vinyl siding contractor, NexGen Exterior Home Remodeling stands out above the competition.
WE'VE GOT THE TOOLS
No matter what your project, we have the latest state-of-the-art tools to get the job done.
CERTIFIED EXPERTS
Our experts are trained to help bring your visions to life and meet all of your home needs.
COMPETITIVE PRICING
We provide the highest quality work at competitive prices to help you stick to your budget.
LABOR WARRANTY
We know you'll love the work our professionals do, and we offer the warranty to prove it.
YEARS OF EXPERIENCE
Our specialists have the right knowledge and skills to help you improve (and love) your home.
GREAT SUPPORT
Whether you invest in a remodel or an improvement, we'll be with you from start to finish.
Types of Siding We Install
NexGen specializes in the best siding materials available for our region. We install all available Hardie® options, including plank lap and architectural panels. Our team also installs CertainTeed® vinyl siding, which is also available in a wide range of options, including traditional lap and beaded.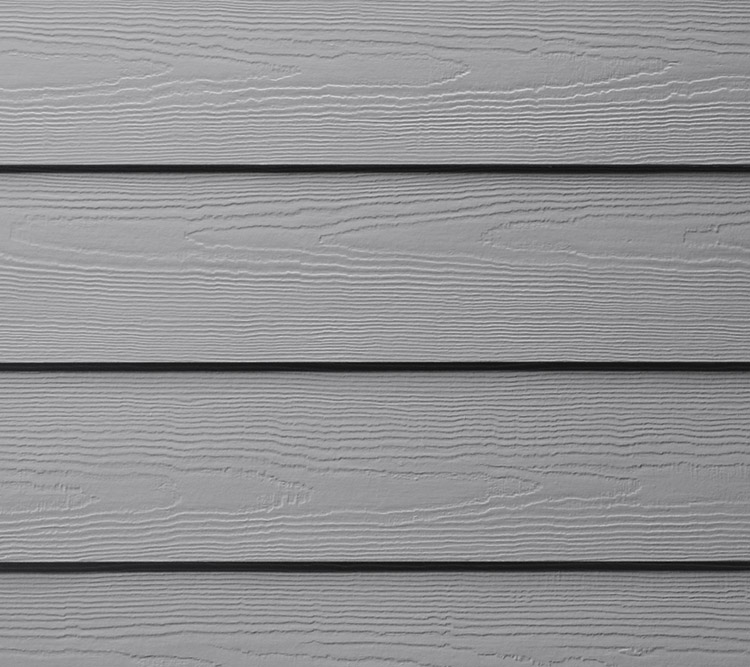 NexGen is a proud partner of CertainTeed®. As a certified CertainTeed® vinyl siding contractor, we're not only able to offer their high-quality materials but the best warranties available as well. Vinyl is an exciting option for many homes because it's available in a wide array of colors, textures, and styles. The traditional option in our region is lap siding, but we also install beaded, board, and batten, Dutch lap, horizontal, scalloped, shake and shingle, and vertical siding.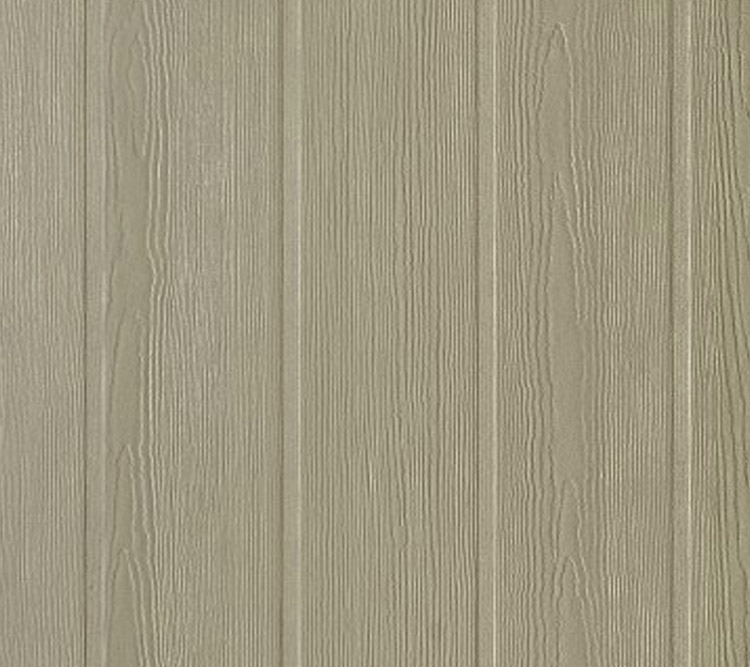 NextGen is certified by Harvey Building Products® as well, which allows us to offer the best warranties for those products too. Hardie is one of the most prolific siding brands and one of the most popular choices for siding replacement. There is also a great deal of variety within the product lineup. Plank lap siding is its best-selling product. Architectural is a great choice for a modern aesthetic. Shingle siding helps achieve the Cape Cod and cottage styles, and vertical siding delivers a rustic board-and-batten look.
Our skilled siding team is able to install new siding over old stucco. This is an affordable option and therefore an exciting one for homeowners looking to move on from stucco. We can install the new siding quickly in order to provide your home a beautiful appearance, and this approach is cheaper than removing the old stucco and will protect your home for decades to come.
Do I Need to Replace My Siding?
Sometimes, it may be obvious that you need your siding replaced. There may be missing sections, rot, and other forms of serious damage. In other cases, it may not be as clear. But siding requiring excessive maintenance, spiked heating or cooling costs, and an increased pest presence are all potential signs that you need new siding. Fading color and siding that just doesn't look as nice anymore are other reasons homeowners choose to replace their siding. If you're still unsure, NexGen is happy to come out to inspect the siding, and we'll provide you an honest and professional assessment.
Damaged Sections
Your siding is subject to a lot of wear and tear and can become damaged over time. If the damage has progressed far enough, it is better to replace the siding than try to repair it. Both vinyl and fiber cement siding can crack, warp, buckle, or sag. Bubbling and blistering are notable signs as well, and any water damage should be dealt with immediately as it can lead to structural damage.
Rotting Wood or Stucco
Siding is exposed to sunlight, wind, and moisture on a daily basis. That can lead to rot, which is a serious problem that will eventually develop into structural issues. Signs to look for include soft and crumbling wood and an increased pest presence.
Fading Color or Chipping
Extreme temperatures, powerful winds, and hard rain really do a number on your siding. Vinyl siding will eventually oxidize and fade and generally has to be replaced at that point. Fading color or chipping when it comes to fiber cement does not necessarily mean that the siding needs to be replaced. It may if the siding is old, but it can also mean that your is due a fresh coat of paint. If you're unsure, NexGen can inspect your siding and provide you with a professional evaluation.
Too Much Maintenance
Annual maintenance will help to keep your siding in great shape and extend its lifespan. But there comes a point at which the maintenance is excessive and siding replacement is more cost-effective long term. Dirt, mildew and algae are all issues that can shorten your maintenance cycle.
Loose or Missing Sections
Missing or even loose siding is a serious problem because it allows water to get behind the siding to the structure beneath. A single loose shingle may be fixable. But if the damage is more substantial than that, it is often advisable to go ahead and replace all of the siding.
Pest Infestations
If you can hear pests behind your siding or see them coming out from behind, that is a serious issue that needs to be dealt with right away. It means that the siding is compromised and only going to worsen with time. Note that woodpeckers, bugs, and other pests are often drawn to soft wood.
Choose NexGen for Your Siding Replacement Needs
NexGen Exterior Home Remodeling is the premier choice for siding replacement, and we'll help you protect your home for years to come at a competitive price and with the best materials available. Call us today or contact us online to learn more about your options and to schedule a consultation.
FREQUENTLY ASKED QUESTIONS
At NexGen Exterior Home Remodeling, we have received many different siding questions from home owners. We thought it would be helpful to our customers if we listed some of these common questions and provided answers.
Q: My old vinyl siding warped within a few years. Is vinyl even worth it?
A: Cheap vinyl will warp, crack, and generally not last very long when exposed to lots of direct sunlight and rapid temperature changes. That's why we partner with CertainTeed® and strongly recommend their Monogram® line of vinyl siding.
Q: I have old siding on my home. Can you replace it?
A: Yes, we can give you a quote that covers removal and disposal.
Q: Will the Vinyl Siding have seams?
A: Yes, but proper installation will result in an appropriate overlap. We'll also layer the siding so the seams are much less noticeable. We can also use Monogram® XL siding, if you'd like to reduce seams.
Q: Will you replace rotten wood?
A: Yes, we'll go over the home's current walls and determine if any sheathing needs to be replaced. For homes with old siding that needs replacing, the quote doesn't include the replacement sheathing. We need to "open up" the home before we can determine what needs replacing.
Q:What type of house wrap do you use?
A: We use Typar® HouseWrap DW®, a vapor permeable membrane, which drains twice as fast and removes 100x more bulk water than other comparable house wraps.
Q: Are you licensed and insured?
A: Yes. NexGen Exterior Remodeling is licensed and insured in the states of Pennsylvania and New Jersey.
Professionals Available 24/7
RECENT EXTERIOR REMODELING PROJECTS
For years, NexGen Exterior Home Remodeling has been helping homeowners update, redesign, or transform their homes into ones they can enjoy for years to come. Take a look at some of our most recent exterior renovation work by our experts.