EXTERIOR REMODELING SERVICES
Quality Work, Quality Results
We know your home is one of the most important things in your life and at NexGen Exterior Home Remodeling, we offer both home improvement and remodeling services to make it the home you've always wanted. With the latest tools and the highest quality materials, we can complete your project properly and in a timely manner. Some of the many services we offer include:
Don't settle for just any roofing contractor – hire a professional roofing contractor with the credentials to prove it. As CertainTeed® SELECT ShingleMasters™, we're uniquely qualified in the roofing industry to provide our customers with not only a high quality roof, but also with unique benefits like extended warranties.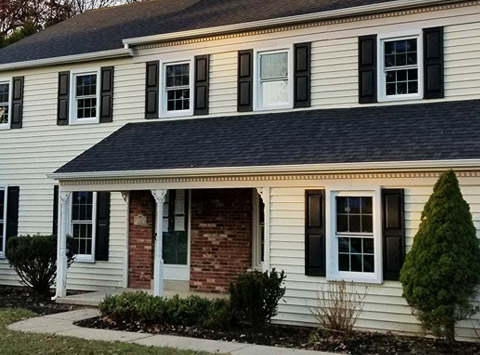 Home siding is currently the most cost-effective home improvement project on the market. No other exterior house remodeling project will have such a substantial impact for such a modest cost, whether you want to alter your home's beauty, boost its energy efficiency, or assist protect it from water damage.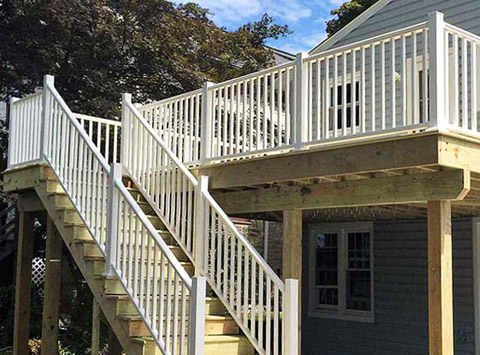 Every homeowner dreams of the perfect deck. A place to cookout and enjoy the day with family and friends. And who doesn't dream of the perfect porch, a place to relax and read a book, or to drink your morning coffee and read the paper? Trust the deck builder experts at NexGen for your next project.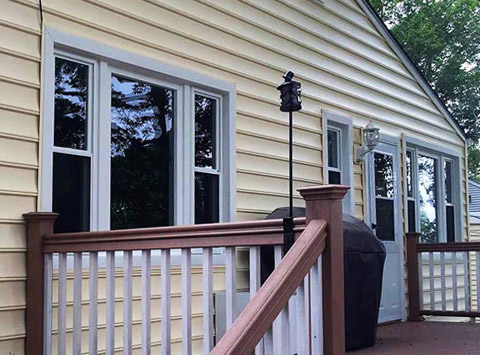 Our exterior home remodeling experts can replace your old, ineffective windows with new ones that are more energy efficient! With the newest generation of energy-efficient windows, you'll save money on utility costs, reduce noise pollution, and protect your family from harmful UV rays. We install a variety of window types.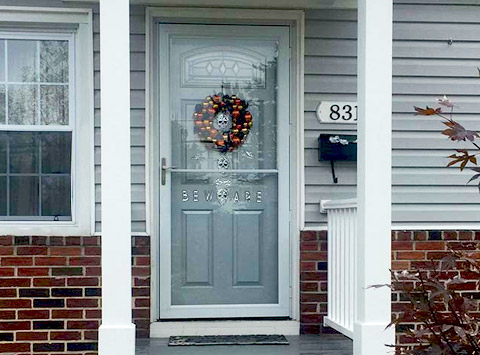 A gorgeous, modern Therma-Tru® fiberglass door with ornamental glass side panels will add a bit of flair and boost the curb appeal of your home. For the safety conscious, a solid, heavy-duty steel door can help secure your home and family. Is your current door causing you issues? NexGen is your reliable exterior house remodeling business.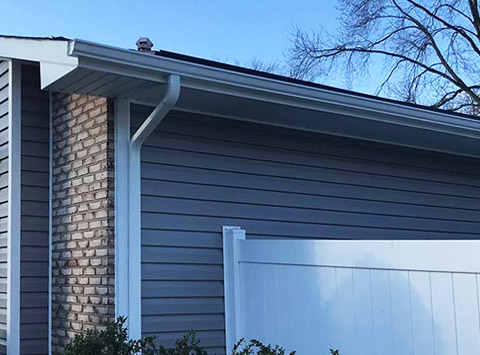 Gutters are an essential component of your home's water management system. Failure to correctly prepare for rainfall drainage can result in major long-term difficulties, such as foundation deterioration. To protect your home from an exterior safety threat and internal water damage, replace your damaged gutters.
WHY CHOOSE US?
When it comes to hiring a professional remodeling services company, NexGen stands out above the competition.
WE'VE GOT THE TOOLS
No matter what your project, we have the latest state-of-the-art tools to get the job done.
CERTIFIED EXPERTS
Our experts are trained to help bring your visions to life and meet all of your home needs.
COMPETITIVE PRICING
We provide the highest quality work at competitive prices to help you stick to your budget.
LABOR WARRANTY
We know you'll love the work our professionals do, and we offer the warranty to prove it.
YEARS OF EXPERIENCE
Our specialists have the right knowledge and skills to help you improve (and love) your home.
GREAT SUPPORT
Whether you invest in a remodel or an improvement, we'll be with you from start to finish.
Benefits of Choosing NexGen for Professional Exterior Remodeling Services
Working with a professional remodeling services team like NexGen has numerous advantages over attempting to finish the work alone or depending on friends and family to assist with a home renovation project. The team at NexGen has all of the tools and materials needed to get the job done the right way on the first attempt. All work will be completed in a timely manner, with your needs being a top priority. Our experts also have the design experience to make your dream a reality. The team at NexGen will make sure your design idea is taken care of without any flaws, and without unnecessary costs. By choosing our experts you'll have peace of mind knowing that we are fully insured, will get the job done quickly and efficiently, and will treat your home as if it were one of our own. Download our brochure to learn more about our process.

Get Professional Remodeling Services Today with Convenient Financing With Approved Credit Through Wells Fargo
We offer flexible financing with approved credit. You can even apply before getting a home renovation estimate to find out how much you qualify for. This is the ideal time to replace those old windows, rotten shingles, or perhaps build a rear deck for your summer barbecues. There's no need to carry a debt on your existing credit card or take for a home equity loan. Our finance plan might help you get your project started with easy monthly installments. We offer no money down and flexible financing options.  Your ideal home renovation project is only a few clicks away.
ON TIME • ON BUDGET • ON YOUR SIDE
To distinguish ourselves from other exterior home remodelers, we go above and beyond to exceed your expectations in all we do. Whether you require substantial renovations or a minor alteration, we constantly strive to increase the value, functionality, and aesthetic of your house.
On Time.
We value your time. We will arrive when we say we will, and our tried-and-true practices will ensure that your project is completed on time.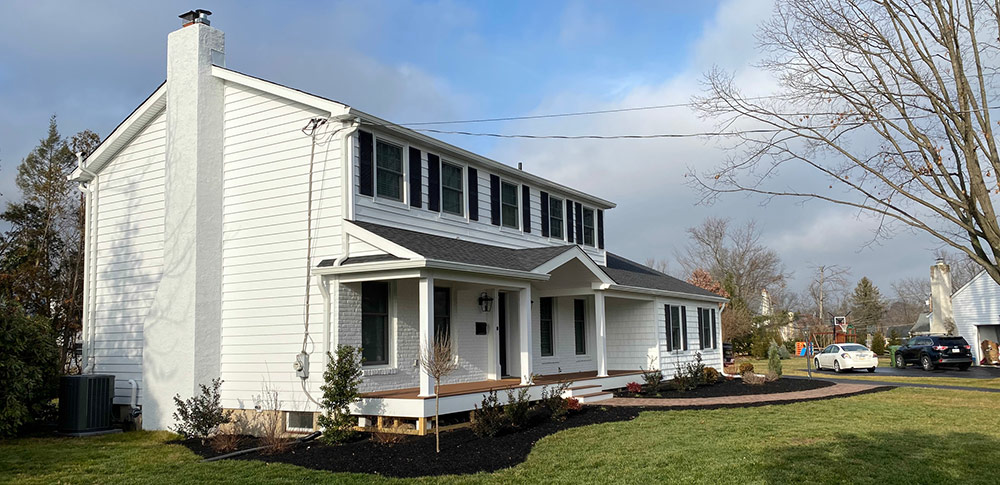 On Budget.
We respect your financial constraints. We will bring unique and realistic solutions to the table that will satisfy your home's aspirations while staying within your budget.
On Your Side.
We appreciate you! We will be by your side from our first meeting to project completion, and you will have peace of mind knowing that we are there for you every step of the way.
Choose NexGen for All Your Exterior Remodeling Services
NexGen Home Remodeling is here to meet all of your exterior home remodeling services needs. We work hard, we are respectful when we visit your home, and we complete all services correctly the first time. Our excellent remodeling services conducted by our trained contractors will protect your property for decades to come. Call today at 1-215-999-6349 or set an appointment with one of our certified professionals today and discover the NexGen difference.
RECENT EXTERIOR REMODELING PROJECTS
For years, NexGen Exterior Home Remodeling has been helping homeowners update, redesign, or transform their homes into ones they can enjoy for years to come. Take a look at some of our most recent exterior renovation work by our experts.