Technical Roof Installation | Glenside, PA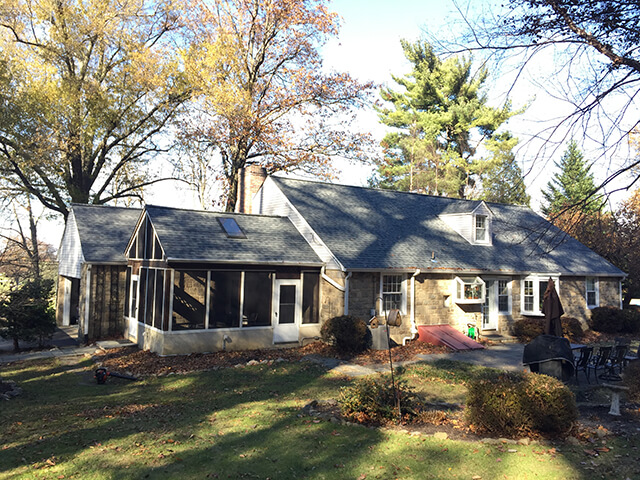 Dealing with a very technical roof requires a contractor who really understands roofing. Some roofs, like a plain gabled roof, are easy to install. But when you're dealing with valleys, sidewalls, skylights, and a chimney, you really need a roofing contractor who understands flashing and how to properly dry-in a roof with underlayment.
With so many areas that are prone to leaks, sloppy work can cause an absolute mess. Luckily, at NexGen, we're CertainTeed® SELECT ShingleMasters™. As manufacturer certified roofers, you can be sure that when you hire us for the job, we're fully qualified to handle any roofing job—no matter how technical.
CertainTeed Integrity Roofing System
With all our roofing projects, we use a combination of CertainTeed roofing products, which are designed to work together and create a "CertainTeed Integrity Roofing System." This ensures that every product used on the job is of the highest quality.
Landmark shingles are some of the best on the market. They have a life expectancy of 30-years, a wind test rating of 110-mph, and they're also algae-resistant to protect against ugly algae stains.
On all of our jobs (including roof installations), we guarantee 100% customer satisfaction. If you're not completely satisfied with any portion of the job, once the claim is substantiated, we'll provide a full refund on any specific portion of the project that you're not completely satisfied with.
We also offer a NexGen Labor Warranty on all our jobs—for life. If any portion of the job fails because of workmanship defects, we'll replace it for free. Provided the homeowner is the original purchaser or a valid transferee.
How to Get in Touch
If you're interested in a CertainTeed Integrity Roofing System, send us an email through our contact page.
We'll be happy to give you a free estimate!
RECENT EXTERIOR REMODELING PROJECTS
For years, NexGen Exterior Home Remodeling has been helping homeowners update, redesign, or transform their homes into ones they can enjoy for years to come. Take a look at some of our most recent exterior renovation work by our experts.