Roof Replacement, Gutter Installation, and Porch Renovations | Abington, PA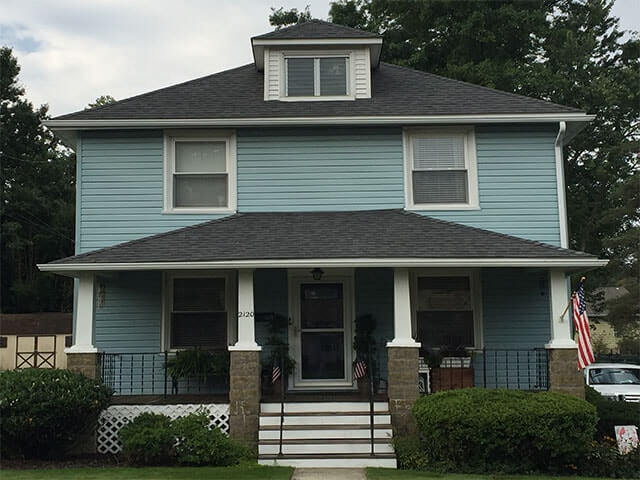 A quality home in Abington, PA that needed a few major renovations: roof replacement, gutter installation, and repairs to the front porch. Nothing we couldn't handle.
We started with the most important part of the job—a new roof. Homeowners can rest assured whenever they hire us for a roofing job. As a quality roofing contractor, not only are we licensed and insured, but we're also manufacturer certified—which comes with added benefits and protections for homeowners.
For example, as CertainTeed® SELECT ShingleMasters™, we provide 4-star SureStart PLUS™ Warranties on all of our roofing systems. And like all of our jobs, we also provide a NexGen labor warranty—for a year.
Installing a New Roof
Prepping for the shingle application, we began by stripping off the old shingles, replacing rotted plywood, and applying WeatherWatch® ice and water shield down all the valleys and along all the eaves of the roof.
Following the prep work, we began installing CertainTeed's Landmark architectural-style shingles. Designed to replicate cedar shake shingles, Landmark asphalt shingles give depth and texture to a roof while also providing stronger protection against damaging winds than traditional 3-tab asphalt shingles.
Installing Seamless Gutters and Fixing the Front Porch
After installing the roof, we started overhauling the home's water management system by installing 5-inch K-style seamless gutters with hidden fasteners to not only protect the home's foundation, but also to maintain a quality aesthetic.
The last part of the job was the front porch. It was still in pretty good condition, but there were some trouble spots in the decking and the railings were also in bad shape. The fixes were simple enough, however, by replacing the rotted wood with new pressure-treated wood and also replacing the old railings with new black vinyl Titan Pro railings.
If you need a roof replaced, seamless gutters installed, or repairs to a porch or deck, you can get in contact with us.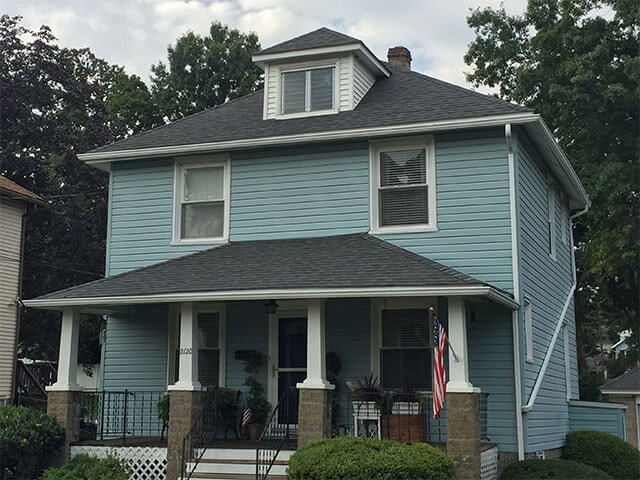 RECENT EXTERIOR REMODELING PROJECTS
For years, NexGen Exterior Home Remodeling has been helping homeowners update, redesign, or transform their homes into ones they can enjoy for years to come. Take a look at some of our most recent exterior renovation work by our experts.