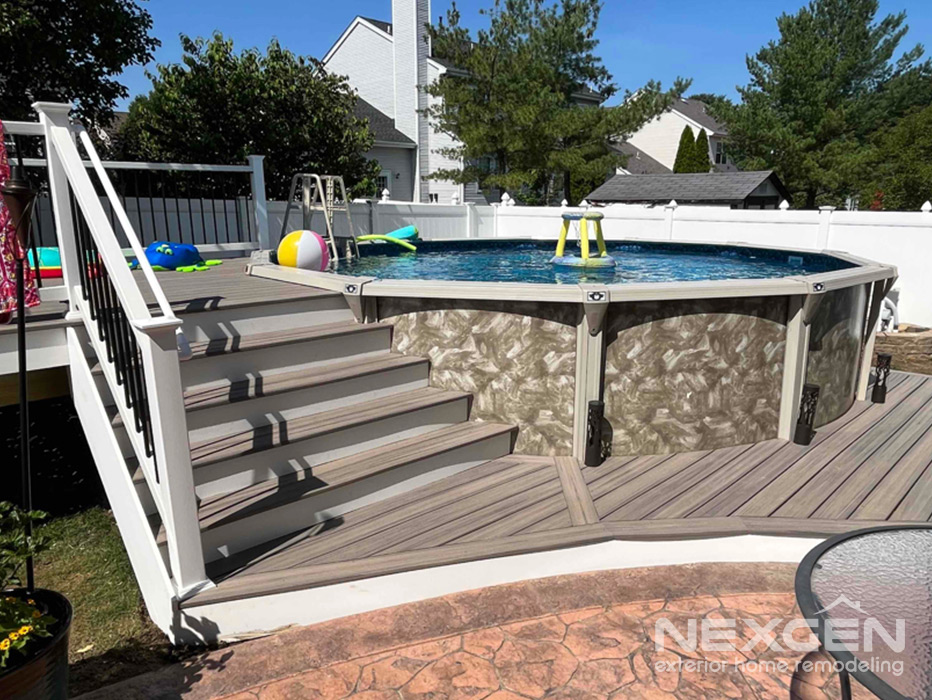 Details About the Project Check out our pool deck build in Burlington, NJ! Our customers backyard quickly transformed into a summertime oasis once we completed this installation. After installing the footers and framing, our install team used Trex Enhanced Naturals…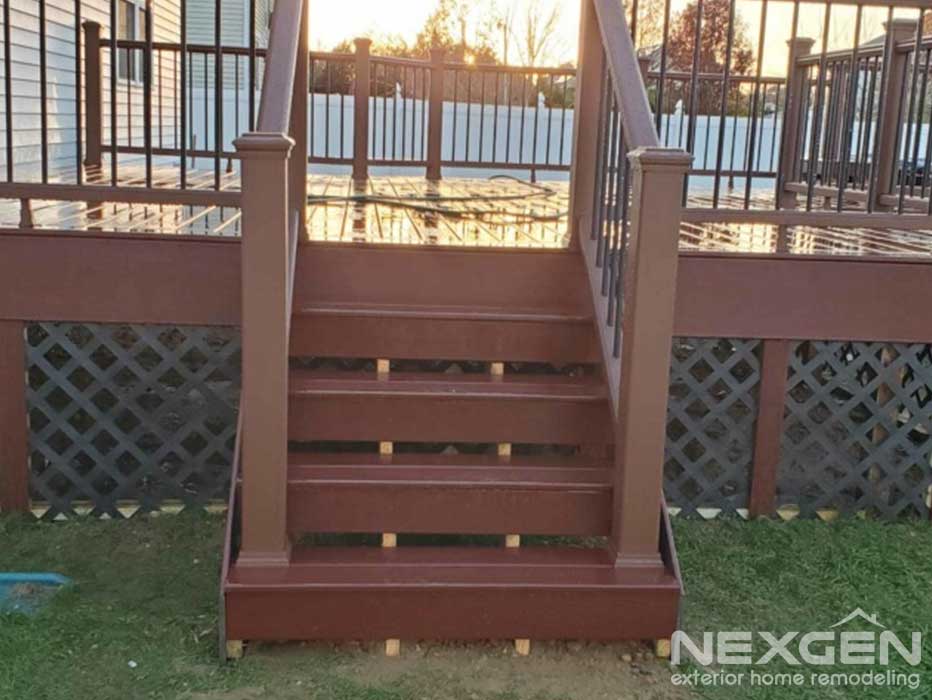 Check out our recent deck extension and replacement project in Glassboro, NJ. Our homeowner was ready to refresh their worn, pressure treated wooden deck and had a request to extend the existing deck out to the above ground pool.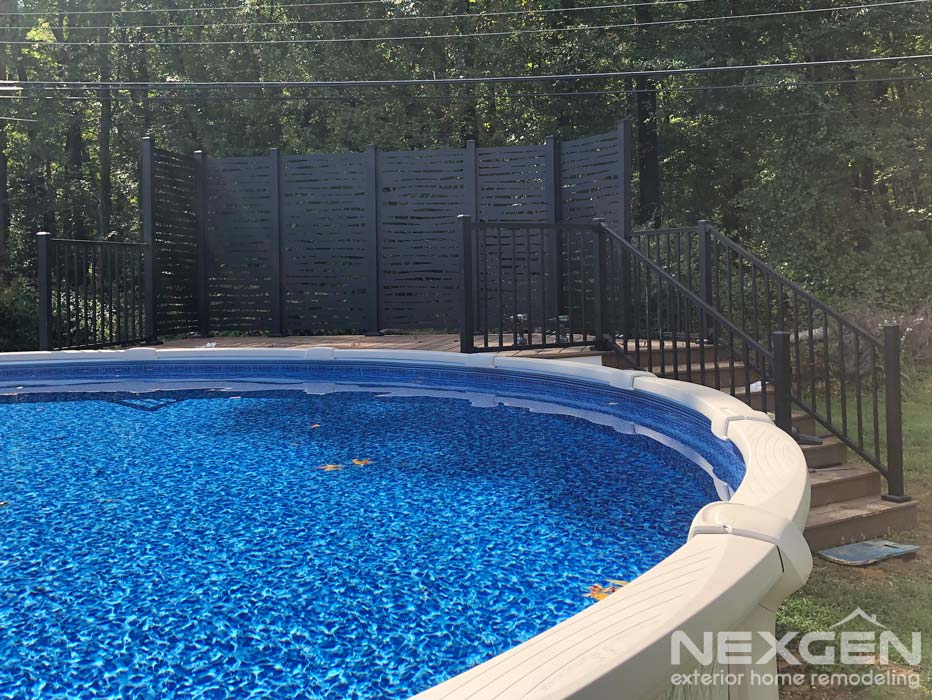 Our customers in Yardley, PA spent the summer revamping their backyard. After their new above ground pool was installed, NexGen Exterior Home Remodeling stepped in with our expert pool deck installation services which included privacy screens.
RECENT EXTERIOR REMODELING PROJECTS
For years, NexGen Exterior Home Remodeling has been helping homeowners update, redesign, or transform their homes into ones they can enjoy for years to come. Take a look at some of our most recent exterior renovation work by our experts.