Deck Extension in Glassboro, NJ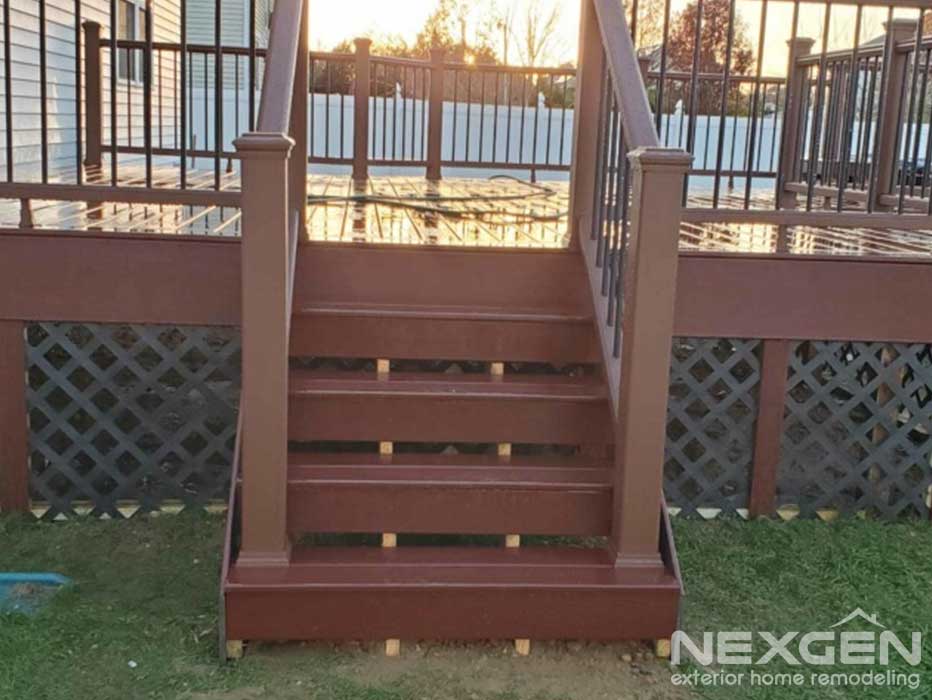 Details About the Project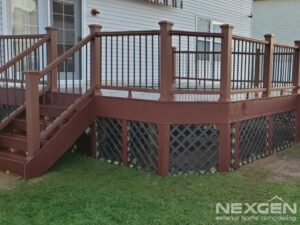 Check out our recent deck extension and replacement project in Glassboro, NJ. Our homeowner was ready to refresh their worn, pressure treated wooden deck and had a request to extend the existing deck out to the above ground pool. NexGen Exterior Home Remodeling was more than happy to build out our customers' vision!
After removing the existing deck boards and rails, our deck installers determine that the frame was in solid shape. Using new pressure treated 2×8 boards and fresh footers, we framed out a deck extension that allowed our homeowners access to the pool from the deck. The deck was finished off with Trex Select decking in Madiera and Trex Transcend vinyl railings in Firepit.
RECENT EXTERIOR REMODELING PROJECTS
For years, NexGen Exterior Home Remodeling has been helping homeowners update, redesign, or transform their homes into ones they can enjoy for years to come. Take a look at some of our most recent exterior renovation work by our experts.