Pool Deck Build in Burlington, NJ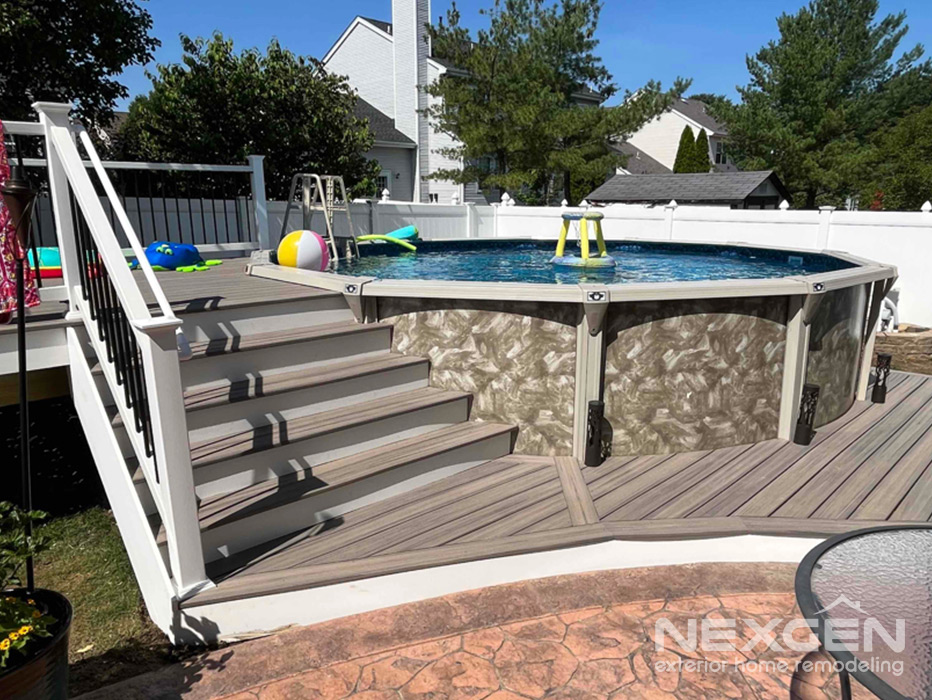 Details About the Project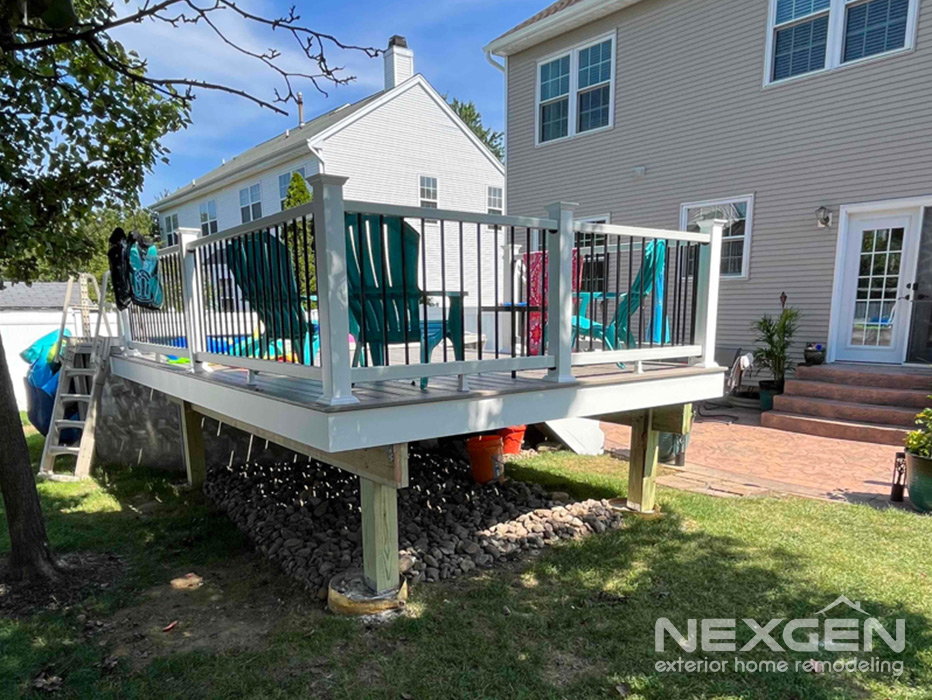 Check out our pool deck build in Burlington, NJ! Our customers backyard quickly transformed into a summertime oasis once we completed this installation. After installing the footers and framing, our install team used Trex Enhanced Naturals grooved decking in Rocky Harbor. We love how the Rocky Harbor blends seamlessly with the color of the pool and how the Trex Select with ADA handrails in while along with white fascia add to the crisp look. As you can see, the deck and pool are already working hard for our customers this summer and for many summers to come.
RECENT EXTERIOR REMODELING PROJECTS
For years, NexGen Exterior Home Remodeling has been helping homeowners update, redesign, or transform their homes into ones they can enjoy for years to come. Take a look at some of our most recent exterior renovation work by our experts.