Siding Installation Project in Cherry Hill, NJ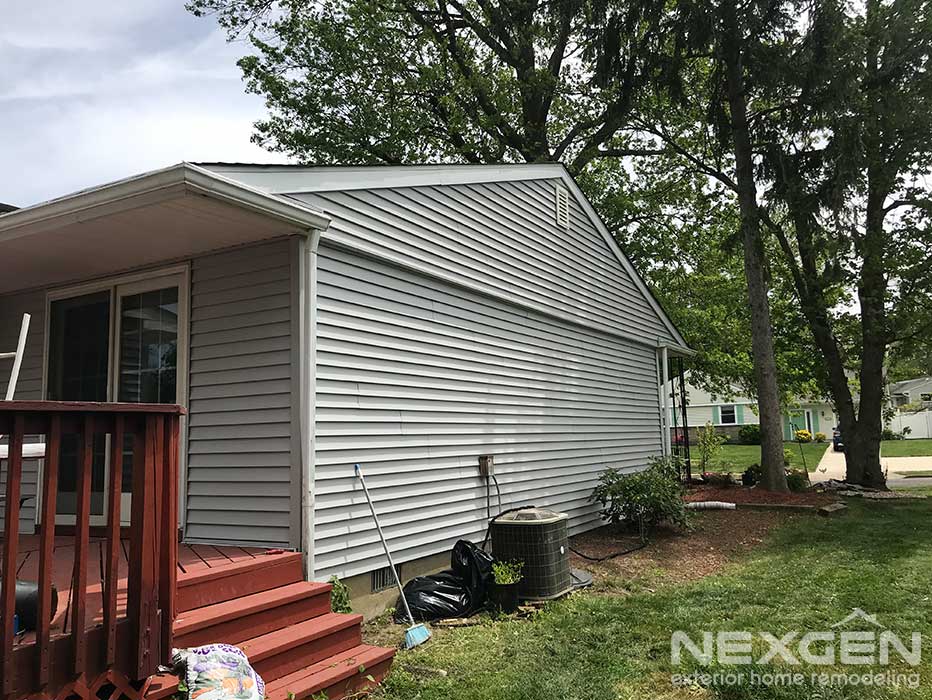 Details About the Project
Our homeowners in Cherry Hill, NJ were looking for an affordable solution to refresh the exterior of their home and turned to our popular Angie's List Siding Installation Deal that we exclusively offer to Angie's List members. This deal is perfect for small homes that are replacing up to 1,500 square feet of siding.
After removing and disposing of the existing siding, we wrapped the exposed areas in Tyvek Home Wrap and installed CertainTeed Monogram Siding in Sterling Gray to complement the brick that comprises most of the home. CertainTeed siding is available in a wide variety of colors and styles that will blend seamlessly or accent any existing elements of the home.
RECENT EXTERIOR REMODELING PROJECTS
For years, NexGen Exterior Home Remodeling has been helping homeowners update, redesign, or transform their homes into ones they can enjoy for years to come. Take a look at some of our most recent exterior renovation work by our experts.