Keep Your Home Protected
The weather is unpredictable, and even if you anticipate a storm, it can be challenging to safeguard your home against the ravages of heavy rain, hail, powerful winds, and flying debris. Signs of damage such as missing shingles, sagging gutters, or cracked siding may be obvious following severe weather, while minor damage may remain unnoticed until a major leak occurs.
If you require residential storm damage repair or replacement, NexGen Exterior Home Remodeling is the storm damage contractor that is here to help. Our team of skilled home improvement contractors can perform an inspection of your property. If the damage is irreparable, we can replace the necessary roofing, gutter, or siding materials promptly.
Reliable Exterior Repair & Replacement
When you leave your home in disrepair for a long time you are opening up opportunities for more catastrophic damages. Water infiltrating your home is the gateway to a slew of issues. It's important to have any issues with storm damage taken care of quickly. A storm damage contractor at NexGen may be able to quickly remedy your issue while you plan for a major repair or replacement. Contact us to discuss your needs.
WHY CHOOSE US?
When it comes to hiring a professional remodeling services company, NexGen stands out above the competition.
WE'VE GOT THE TOOLS
No matter what your project, we have the latest state-of-the-art tools to get the job done.
CERTIFIED EXPERTS
Our experts are trained to help bring your visions to life and meet all of your home needs.
COMPETITIVE PRICING
We provide the highest quality work at competitive prices to help you stick to your budget.
LABOR WARRANTY
We know you'll love the work our professionals do, and we offer the warranty to prove it.
YEARS OF EXPERIENCE
Our specialists have the right knowledge and skills to help you improve (and love) your home.
GREAT SUPPORT
Whether you invest in a remodel or an improvement, we'll be with you from start to finish.
Hire a professional roofing contractor with the credentials to prove it, not just any roofing contractor. As CertainTeed® SELECT ShingleMastersTM, we are uniquely qualified in the roofing industry to provide not only a high-quality roof but also unique benefits such as extended warranties.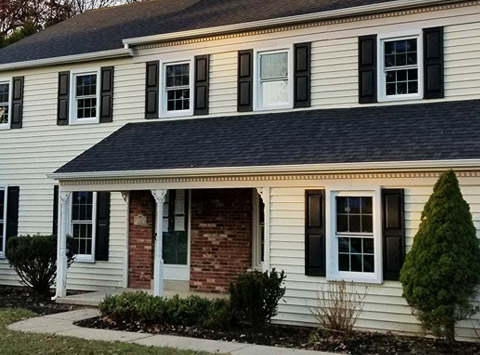 Home siding is the most cost-effective home improvement project on the market right now. No other exterior house remodeling project will have such a significant impact for such a low cost, whether you want to change the beauty of your home, increase its energy efficiency, or help protect it from water damage.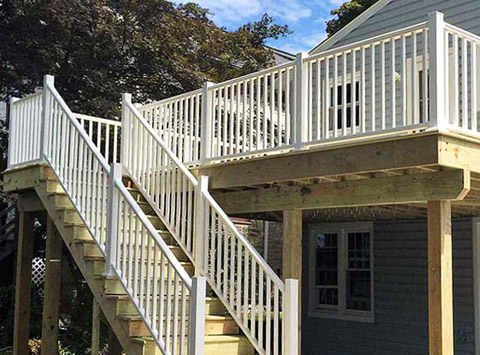 Your deck is an extension of your living space. If you suffered damage in a recent storm or years of weathering, we can replace deck boards and strengthen the structure. We can even design an addition to expand the space for you to enjoy all year round.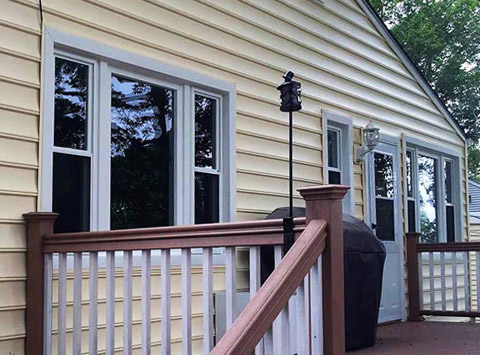 Our exterior home remodeling experts can replace your damaged, old windows with new, energy-efficient ones. We install a wide range of window styles. You'll save money on utility bills, reduce noise pollution, and protect your family from harmful UV rays with the latest generation of energy-efficient windows.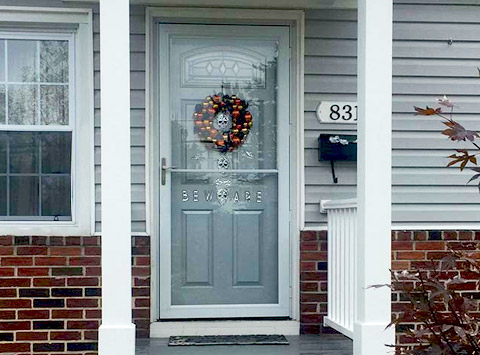 A stunning, modern fiberglass door will add a touch of style and increase the curb appeal of your home. A solid, heavy-duty steel door can help secure your home and family for the safety-conscious. If your current door has been damaged, we can install a new one for you fairly quickly.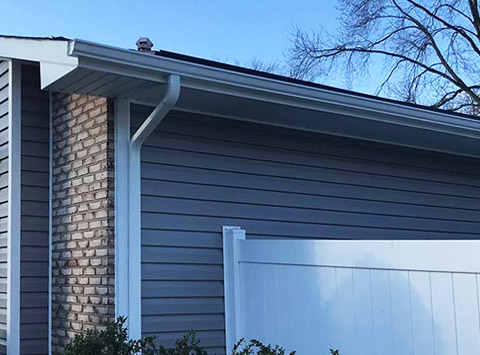 Gutters are an important part of your home's water management system. Failure to properly prepare for rainfall drainage can lead to serious long-term problems, such as foundation deterioration. Replace your damaged gutters to protect your home from external safety hazards and internal water damage.
Restore Your Home After Storm Damage
Working with a professional remodeling services team and storm damage contractor, such as NexGen, has numerous advantages over attempting to complete the work on your own. NexGen has all of the necessary tools and materials to make sure your home is protected from the elements in the event of major storm damage. We can often have a temporary fix in place quickly as we work with you to decide on the next steps. Contact us with any questions you may have and an expert storm damage contractor will help keep your property safe.
RECENT EXTERIOR REMODELING PROJECTS
For years, NexGen Exterior Home Remodeling has been helping homeowners update, redesign, or transform their homes into ones they can enjoy for years to come. Take a look at some of our most recent exterior renovation work by our experts.