Roof Replacement and Gutter Installation | Cherry Hill, NJ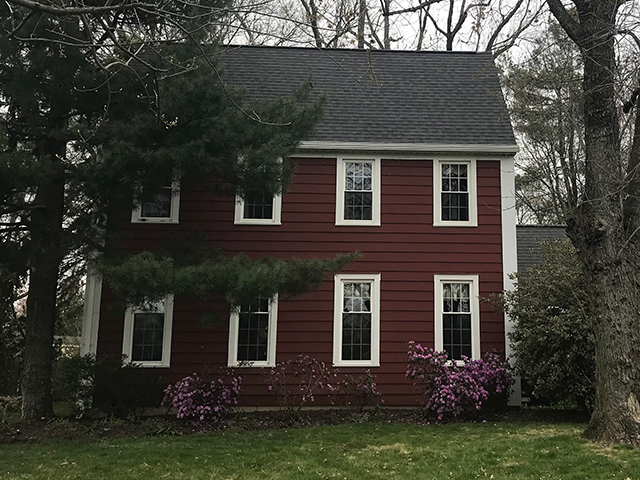 NexGen Exterior Home Remodeling serves 9 different counties in 2 different states. Not only do we serve southeastern Pennsylvania, but we're also licensed and insured to service New Jersey too. We recently installed a new roof and seamless gutters for a homeowner in Cherry Hill, NJ.
As CertainTeed SELECT ShingleMasters, we're manufacturer certified to install a CertainTeed® Integrity Roofing System. By using only CertainTeed products according to their strict manufacturer guidelines, we guarantee a quality roof installation without any problems. All of our roofs come with a 4-star SureStart Warranty and we guarantee workmanship–for life!
Designed to work together, these excellent products are the perfect option for homeowners looking for a quality roof that's guaranteed to last.
The Products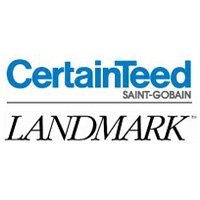 Landmark® architectural shingles designed to emulate wooden shakes, these premium shingles are as durable as they are beautiful. Made with Algae resistant coating to protect against ugly algae stains which are a major problem in wet climates like the Eastern US.
Shadow Ridge® vent ridge helps ventilate your roof—allowing heat trapped in your attic to escape during the summer months and protects against warping of your plywood roof. Ridge vent also helps with energy efficiency and lowering your energy bills.
DiamondDeck® synthetic underlayment is without a doubt the best option for underlayment on the market. Most roofing companies will use felt tarpaper which clumps and wrinkles over time which shows through the shingles—and, even worse, has a tendency to rip and tear which makes it a poor choice for underlayment.
WinterGuard® underlayment was also placed around the roofs eaves. These are known problem areas and having a quality underlayment offers another thick layer of protection against water damage and wood rot.
Seamless Gutters
With this job we also installed seamless gutters. The beauty of seamless gutters is that when you use hidden fasteners it provides a nice, smooth roofline. With no clunky straps lining the gutters, these gutters will look fantastic.
As there's no need to glue together different sections of gutter, they're also less likely to leak, will last a lot longer, and are generally better at their jobs than traditional sectional gutters.
How to Contact Us
If you're interested in a CertainTeed Integrity Roofing System, or in a seamless gutter installation, just send us a message on our contact page, and we'll set up an appointment for your Free Estimate!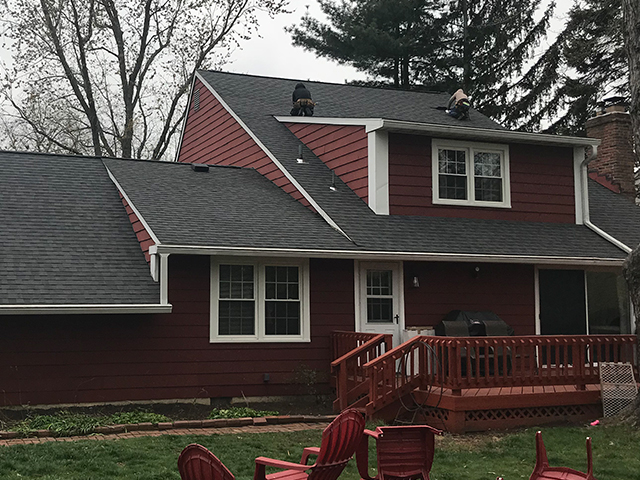 RECENT EXTERIOR REMODELING PROJECTS
For years, NexGen Exterior Home Remodeling has been helping homeowners update, redesign, or transform their homes into ones they can enjoy for years to come. Take a look at some of our most recent exterior renovation work by our experts.