Exterior Home Renovation in Blackwood, NJ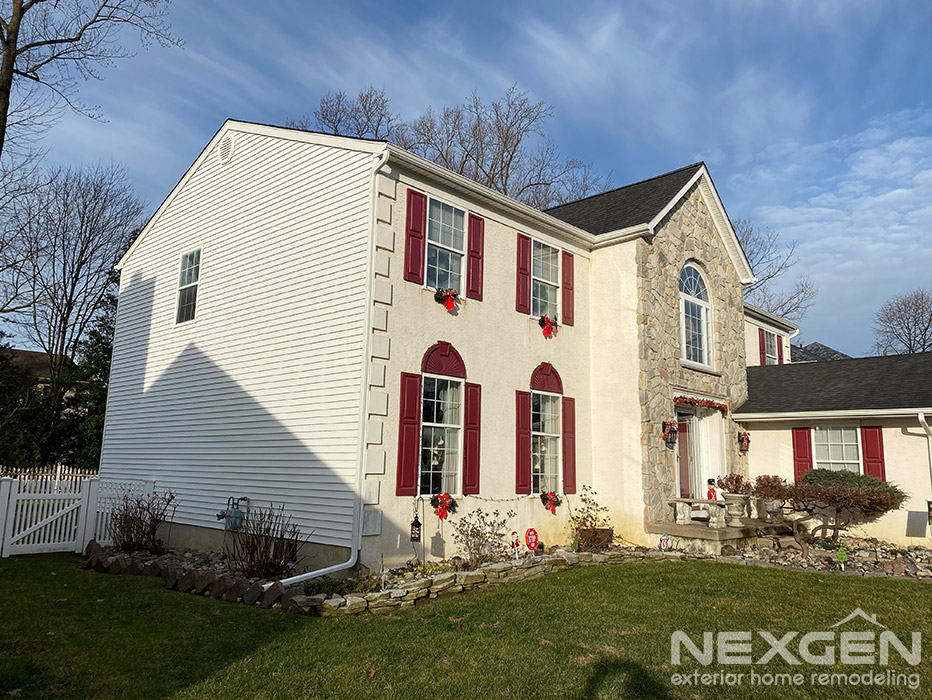 Details About the Project
Check out this recently completed exterior home renovation project in Blackwood, NJ. The roof was replaced using the CertainTeed Integrity Roofing system and topped with Landmark shingles in Pewterwood. The existing stucco and stone front remained while we removed the original aluminum siding and replaced it with vinyl CertainTeed Monogram Rough Cedar in Colonial White.
The team of experts at NexGen finished the exterior home renovation project by installing white gutters with 3×4 downspouts and freshening up the door and windows with new capping. We love how the existing red shutters really pop against the dark roof and light siding.
RECENT EXTERIOR REMODELING PROJECTS
For years, NexGen Exterior Home Remodeling has been helping homeowners update, redesign, or transform their homes into ones they can enjoy for years to come. Take a look at some of our most recent exterior renovation work by our experts.