Exterior Door Replacement: French & Sliding Glass | Warminster, PA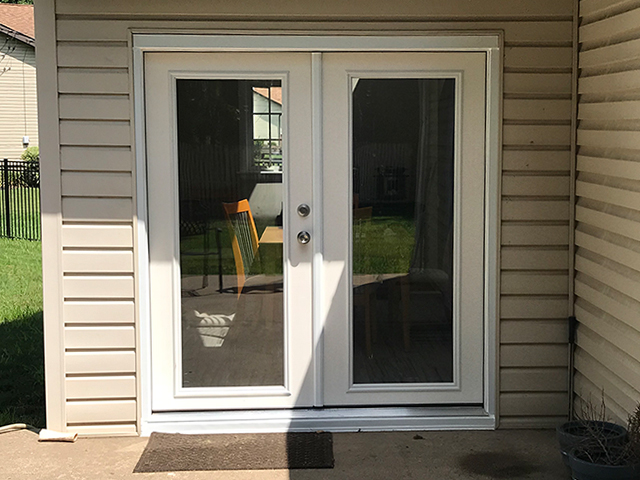 Most people replace the doors in their homes for the improved looks. As the natural focal point of a home, doors are usually a major aesthetic upgrade. But there are other reasons and benefits for replacing the exterior doors on your home. For example: As a known problem area, replacing exterior doors allows us to fix structural issues and damaged wood around the door's opening. You'll also better insulate your home for decreased energy consumption and lower your utility bills.
Inspect Problem Areas & Improve Energy Efficiency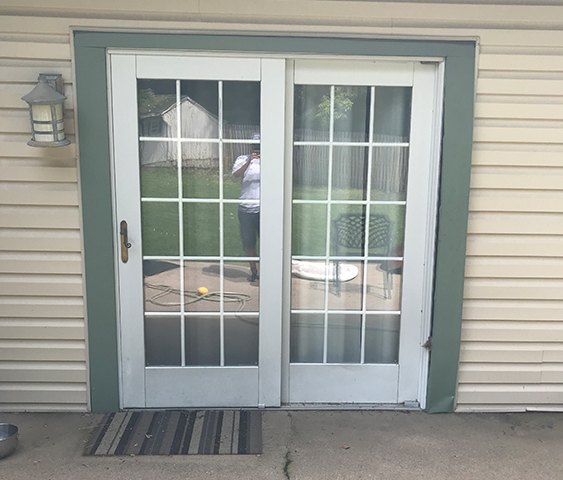 Water leakage is pretty common around an older home's doors. When we remove the old doors, we're opening up the home's frame for closer inspection, and we can replace any wood that's suffered water damage.
We'll also reinsulate the door's opening and wrap them with exterior capping and silicone sealant to help prevent against water leakage in the future.
Not only will we reinsulate the home and lower your utility bills that way, but the products we use are also great for energy consumption.
Therma-Tru doors use Low-E rated glass (where applicable)—a special, invisible coating, which protects against harmful UV-rays and reflects unwanted heat for lower electric bills.
Therma-Tru fiberglass doors (which we always recommend) are also built with polyurethane foam core that offers up to 4 times the insulating R-value of wood.
Therma-Tru French Door & Harvey Sliding Glass Door
For this particular job, we installed a Therma-Tru Smooth Star French Door and a Harvey Sliding Glass Door.
Therma-Tru is the leading door manufacturer in the US for a reason—the quality of their products are exceptional at an affordable price. Like their windows, Harvey Sliding Glass Doors are double paned and filled with non-toxic Argon gas which reflects harmful UV-rays. Vinyl-tipped spacers ensure that there's no broken seals and foggy glass.
How to Contact Us
If you're interested in increasing your home's curb appeal with new external doors, while also improving your home's energy efficiency and security, send us an email through our contact page and we'll set up a Free Estimate.
RECENT EXTERIOR REMODELING PROJECTS
For years, NexGen Exterior Home Remodeling has been helping homeowners update, redesign, or transform their homes into ones they can enjoy for years to come. Take a look at some of our most recent exterior renovation work by our experts.