Deck Replacement in Cherry Hill, NJ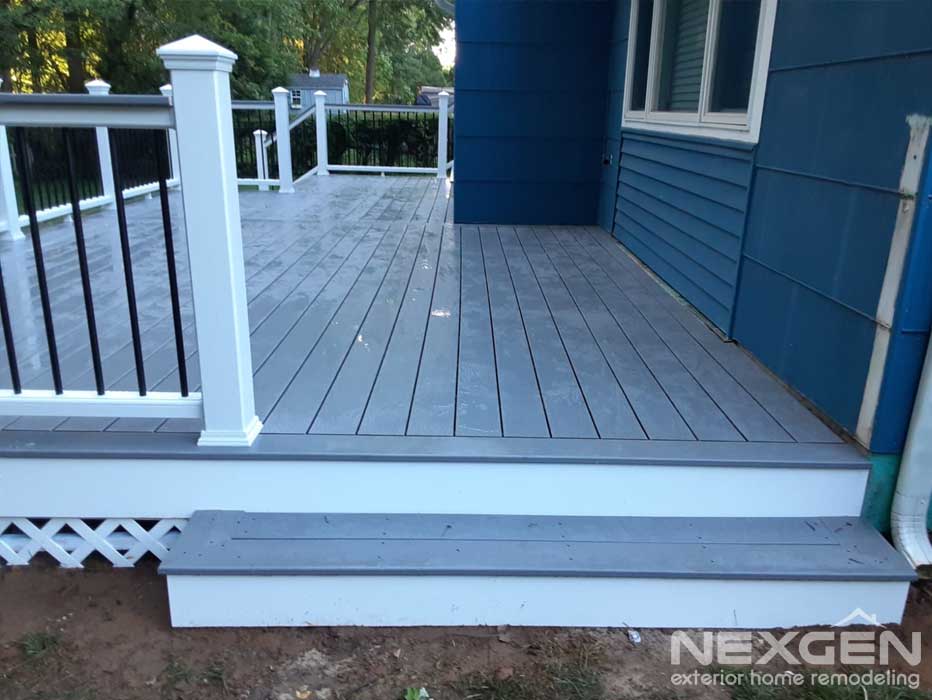 Details About the Project
A deck replacement is a great way to quickly refresh your back yard! Our homeowners in Cherry Hill, NJ inherited a well loved deck with their home and wanted to give it a facelift with the Trex decking system. The Trex system is perfect for families, especially those with small children, as it offers a smooth, splinter free finish for those little bare feet!
During the deck replacement process, NexGen Exterior Home Remodeling removed and disposed of the weathered decking, railings, and lattices. After assessing the condition of the framing and adding some additional support beams to increase the safety of it, we installed Trex Select decking in grooved Pebble Grey (one of our most popular color choices!) and followed that with Trex Transcend Universal Railing system in white.
NexGen Exterior Home Remodeling is partnered with Trex as an authorized installer and we are able to offer our customers the Trex warranty for additional peace of mind as they enjoy the summer on their revamped deck.
RECENT EXTERIOR REMODELING PROJECTS
For years, NexGen Exterior Home Remodeling has been helping homeowners update, redesign, or transform their homes into ones they can enjoy for years to come. Take a look at some of our most recent exterior renovation work by our experts.