Virtual Roof Replacement in Ambler, PA
Details About the Project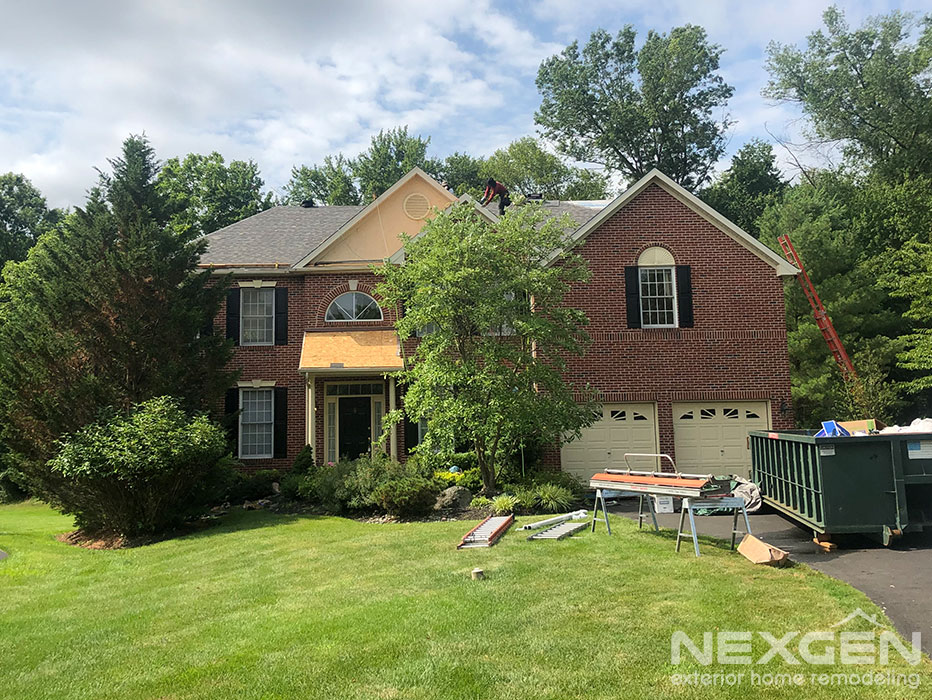 Did you know it's possible to schedule a completely virtual roof replacement? Our homeowner came to us with a unique situation and NexGen Exterior Home Remodeling jumped on the opportunity to make his roof replacement as seamless as possible.
The family was based in Western Pennsylvania and preparing to move to Ambler, PA. They were under contract to purchase their home and discovered it needed a new roof. Using EagleView imagery, NexGen's expert roofers were able to gather accurate measurements and use them to provide a quote to the customer. But that's just the start of our virtual roof replacement process!
He decided that he wanted to keep the shingle color as close to the original roof as possible. Through emails and phone calls, we were able to walk him through the color selections provided by CertainTeed and determined Driftwood was the best match.
Once we received word that the settlement was complete, we immediately scheduled the install so that we were able to honor our customer's request to have the roof replacement complete before they moved in. When they pulled into the driveway of their new home, our happy customers were greeted by their brand new CertainTeed Integrity Roofing System and able to cross one item off that never-ending new home checklist.
RECENT EXTERIOR REMODELING PROJECTS
For years, NexGen Exterior Home Remodeling has been helping homeowners update, redesign, or transform their homes into ones they can enjoy for years to come. Take a look at some of our most recent exterior renovation work by our experts.