Trex Redecking in Plymouth Meeting, PA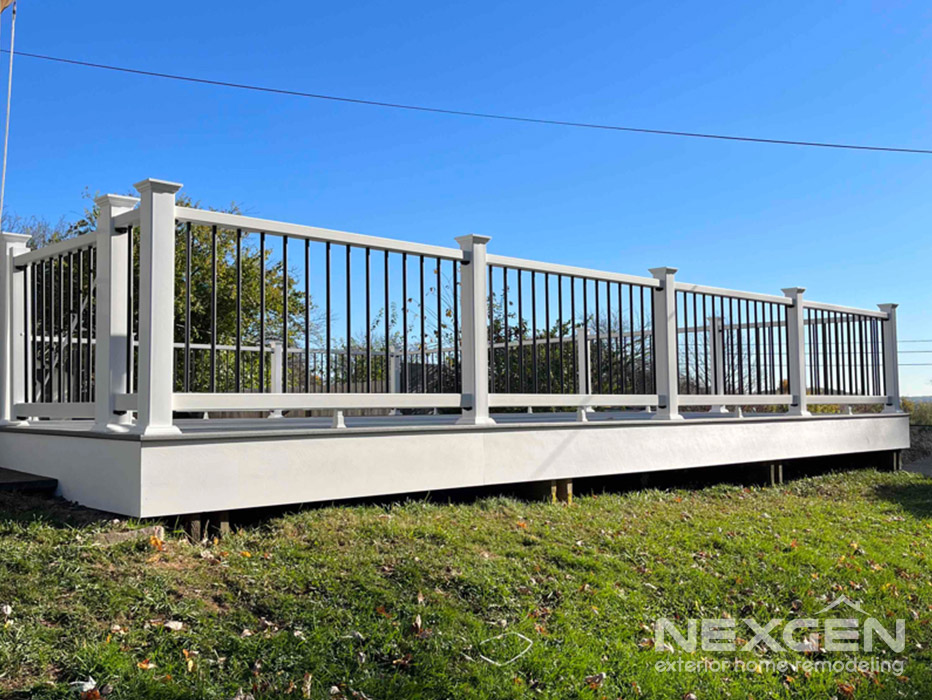 Details About the Project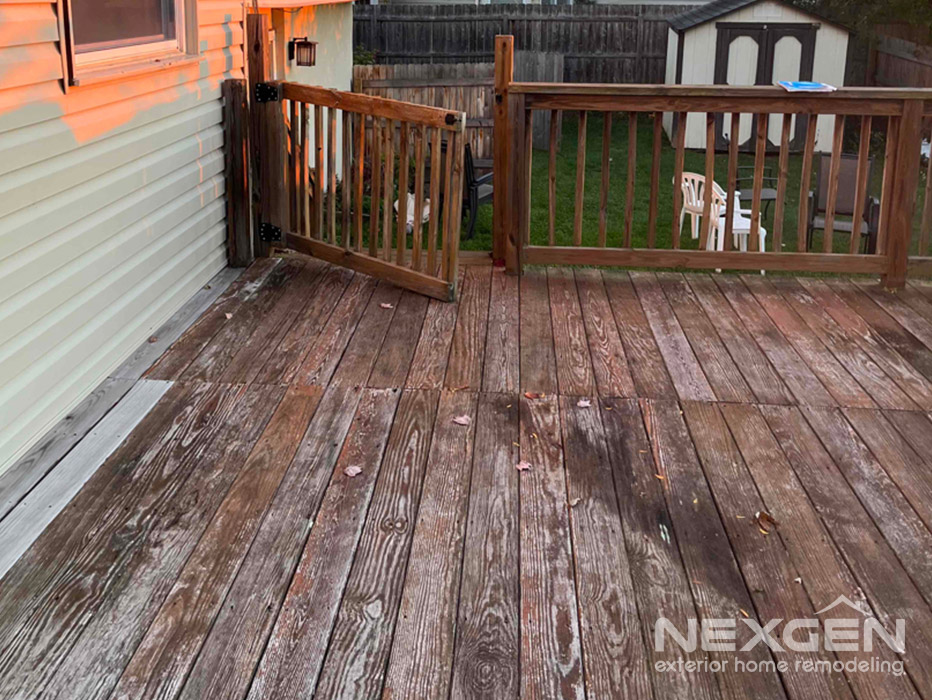 Check out this glow up in Plymouth Meeting! Our customer was ready to move on from his pressure treated wooden deck and came to NexGen for a maintenance free solution while keeping his existing deck footprint. Our first step to any re-deck project is to remove the existing deck boards and rails to see what we are working with underneath. Since putting fresh decking on top of a rotting frame would be like putting lipstick on a pig, our installation team will always assess the current frame and make any repairs or replacements as needed. In this case, our customer had some rotted areas that we were easily able to address with replacement wood. Once the frame is shored up, our team installed Trex Select grooved decking in Pebble Gray along with Trex Select railings in white. A new gate kit and white fascia completed the look and our homeowner is now set to enjoy the rest of the fall on his new Trex deck.
RECENT EXTERIOR REMODELING PROJECTS
For years, NexGen Exterior Home Remodeling has been helping homeowners update, redesign, or transform their homes into ones they can enjoy for years to come. Take a look at some of our most recent exterior renovation work by our experts.