Trex Decking Installation in Burlington, NJ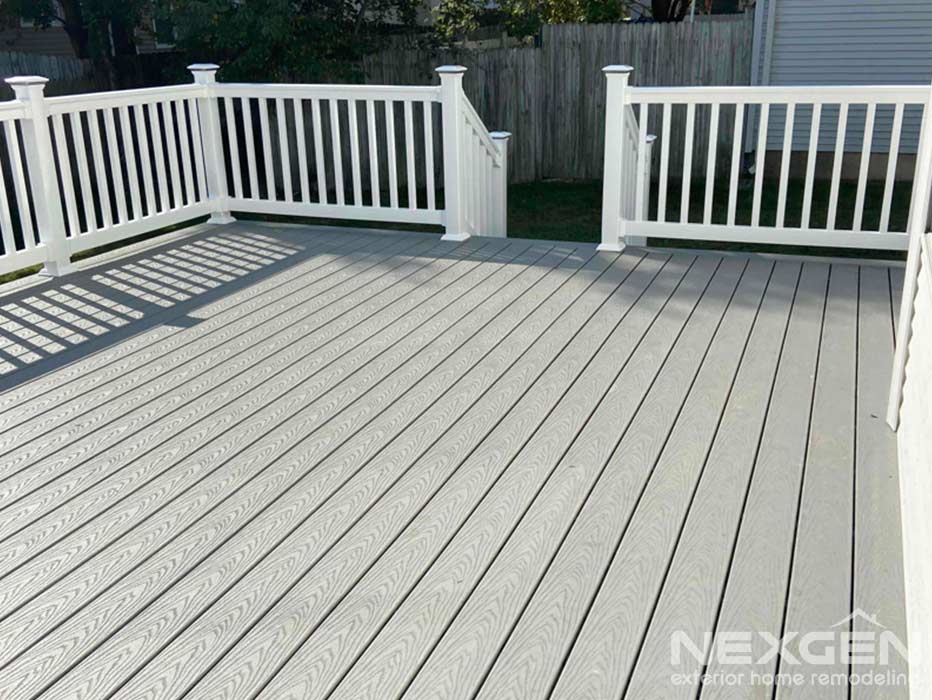 Details About the Project
Another Trex decking installation in the books, this time in Select Pebble Gray! Our customer's backyard in Burlington, NJ was ready for a refresh, and she decided the best route was a maintenance free Trex deck.
Once the plans were created and the permit was secured, our talented Trex decking installation team entered the picture to get the footers and framing constructed. After passing the township's inspection with flying colors, they installed the very popular Pebble Gray decking. We find that homeowners gravitate towards this color for its clean and understated look. We love how it matches the existing roof and ties the exterior colors together. Pebble Gray fascia board and white RDI Fynline railings completed the look for this home improvement project!
RECENT EXTERIOR REMODELING PROJECTS
For years, NexGen Exterior Home Remodeling has been helping homeowners update, redesign, or transform their homes into ones they can enjoy for years to come. Take a look at some of our most recent exterior renovation work by our experts.