Second Story Deck Replacement in Warminster, PA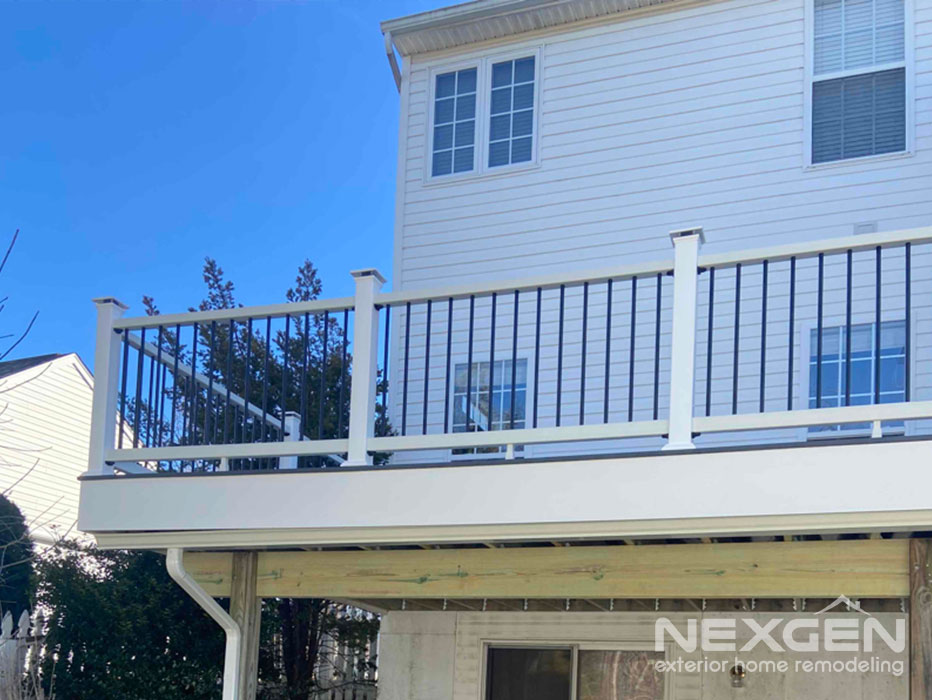 Details About the Project
Our customers in Warminster, PA reached out to us for a second story deck replacement to make the switch to composite decking. One requirement was that they wanted the area underneath the deck to be waterproof which, thanks to Trex Rain Escapes, was not a problem at all. Trex created a set of products that, once installed, will divert away from the deck and will shield the area below from rain and snow. Homeowners can even opt to finish the space with an underdeck ceiling.
After removing the original decking, our Trex deck install team attached the Rain Escapes troughs to the joists using Trex sealant. Trex Enhance Foggy Wharf decking was installed along with Trex Enhance Basics decking in Clamshell as a darker border on the deck. We were even able to create a small closet under the stairs using the same decking. Our gutter installation crew finished off the project by adding a new gutter system for the Rain Escapes to drain into and keep the area under the deck dry as a bone!
RECENT EXTERIOR REMODELING PROJECTS
For years, NexGen Exterior Home Remodeling has been helping homeowners update, redesign, or transform their homes into ones they can enjoy for years to come. Take a look at some of our most recent exterior renovation work by our experts.