Roof Replacement: Fixing Rotted Plywood and the Importance of Underlayment | Glenside, PA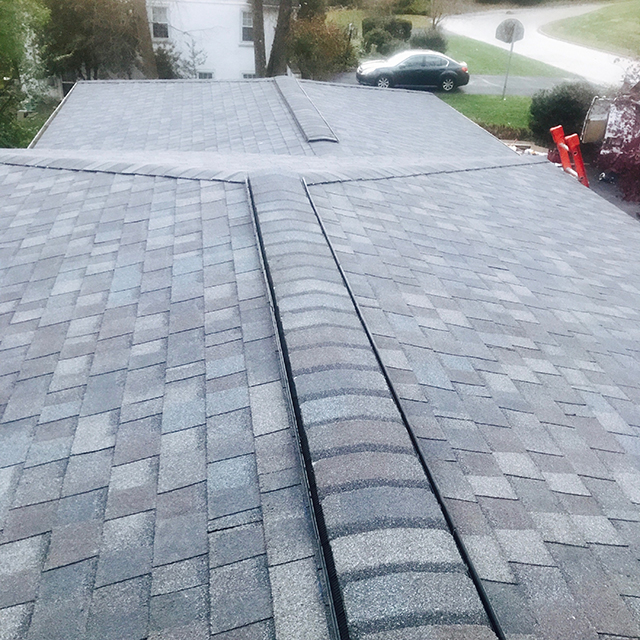 Not every leak results in water damage inside your home. Even if you don't notice any leaks, if your roof is old, underneath your shingles is probably lots of rotted wood. When leaks form they're usually very small or mild, outside of torrential downpours. The problem is that you'll never notice them until it's too late.
Most people will continually put off a new roof if there aren't any noticeable leaks. But you're only delaying the inevitable and will likely incur additional costs. A quick way to check for leaks is to inspect the plywood of your roof from the attic.
When checking for leaks, you're most likely to find them around plumbing stacks, chimneys, and along the eaves of the roof. Both plumbing stacks and chimney leaks result from poor workmanship (or advanced age). Eaves of the roof, however, can have multiple reasons for leaking.
Replacing the Plywood
Fixing rotted plywood is extremely easy when doing a roof replacement. Simply cut out rotted sections along the roofs trusses and replace them with new plywood. The problem, obviously, is that you can only perform this once the old shingles are off.
Some sections don't even need replacement. Sometimes they just need a little time to dry out and tearing off the old shingles allows this to happen. This can also help with warped wood.
Another benefit of a roof replacement is that you can re-nail the plywood—even on the sections which aren't damaged.
Once the plywood is replaced and re-nailed, we can start installing the new roof.
How to Reduce Future Leaks
One of the most important, but often underrated aspects of roofing is the quality of the underlayment. Some roofers will use felt tarpaper because it's cheaper. But skimping on underlayment is a really bad idea. As a last line of defense for the roof of your home, your underlayment is extremely important.
At NexGen, we use CertainTeed®'s DiamondDeck® synthetic underlayment, which is miles ahead of tarpaper in its quality and durability. Tarpaper becomes brittle and tears, synthetic underlayment will outlast your shingles.
Around problem areas—like the eaves and valleys of a roof—we use WinterGuard® Ice and Water shield. This is another layer of underlayment which is extremely durable, very sticky, and will never become brittle and break. While expensive, it's extremely effective against leaks and an absolute necessity.
After all of the underlayment, drip edge, and metal flashing is all installed, we can then begin installing a CertainTeed Integrity Roofing System. Not only by using their quality products, but the installation is done with CertainTeed SELECT ShingleMasters.
How to Contact Us
If you notice water stains on your plywood and would like a Free Estimate for roof replacement, send us a message using our online contact form!
RECENT EXTERIOR REMODELING PROJECTS
For years, NexGen Exterior Home Remodeling has been helping homeowners update, redesign, or transform their homes into ones they can enjoy for years to come. Take a look at some of our most recent exterior renovation work by our experts.