Residential Roof with Skylight Installation | Huntingdon Valley, PA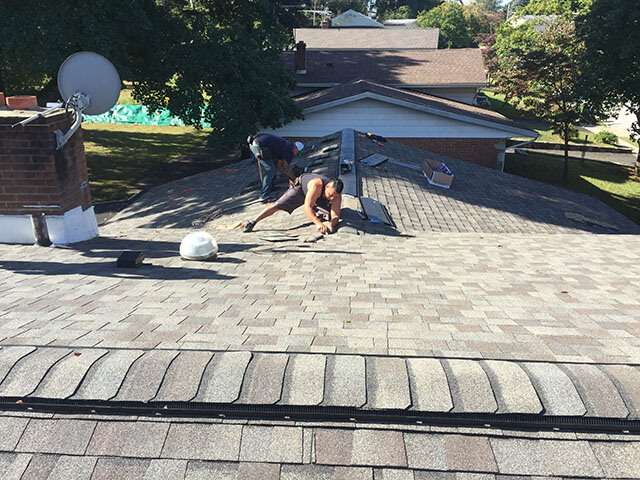 Let's take a look at a recent CertainTeed Integrity Roof System® we installed for a homeowner in Huntingdon Valley, PA. With an Integrity Roof System, every product used in every stage of the installation is made by the same manufacturer—CertainTeed. By partnering with CertainTeed and using only their products, we ensure a quality roof because we're using products designed for maximum compatibility.
An Integrity Roof System is comprised of 5 key products:
Underlayment, Ice and Water Shield, and Starter Strips
The first step of installing an Integrity Roof System (after tearing off the old shingles and replacing any rotted plywood), is using CertainTeed's DiamondDeck® synthetic underlayment. Tar paper, while cheaper, just doesn't compare to the superior protection you get from a synthetic underlayment.
When we combine DiamondDeck synthetic underlayment with WinterGuard® Ice and Water Shield and SwiftStart® Starter Strips, you'll get the best protection from leaks while also increasing the maximum duration of the roof's lifetime.
Certified Landmark Shingle Installers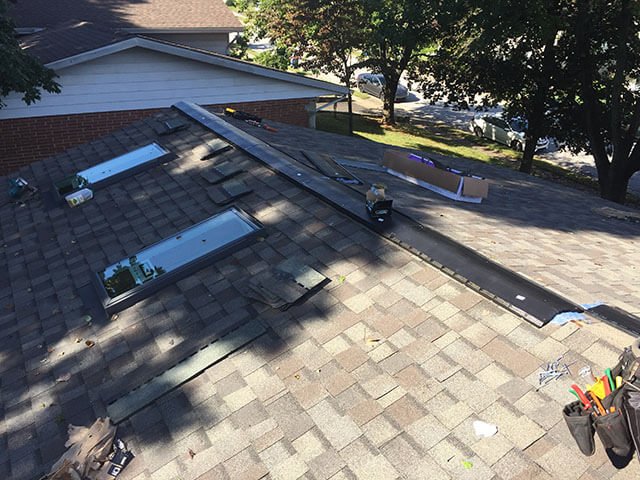 The next step is Landmark® architectural shingles installed by CertainTeed SELECT ShingleMasters™. Not only does this ensure a proper installation, but being manufacturer certified allows us to offer a CertainTeed® SureStart Plus® 4-star warranty.
Landmark shingles are as durable as they are attractive. The design is meant to emulate a cedar shake roof, but they also help protect against wind damage.
Traditional 3-tab shingles can suffer from heavy winds—when wind gets underneath the tabs they can lift, flop, and break off. But an architectural shingle is one solid unit. There's nothing to snap off.
They're also algae-resistant to protect against ugly algae stains.
Capping The Roof
CertainTeed's 12″ residential unfiltered ridge vent. With a sleek, low-profile design, this is the best ridge vent on the market—allowing maximum ventilation of the attic while also providing a quality aesthetic on the roof's peak. Ventilation is extremely important because it allows warm, humid air to escape (which protects against mold) and increases your home's energy efficiency.
Shadow Ridge® Hip and Ridge Accessory Shingles were installed over the polypropylene ridge vent. These shingles are specifically designed for covering ridge vent because of their increased flexibility and durability. We also use these on all of the home's hips as well.
Installing Skylights
Another aspect of this particular job was installing skylights. These are exceptional for providing your home with sunlight and a quality aesthetic—both inside and out.
Skylights come with flashing kits (aluminum sheet metal) which helps protect against water building up along the top of the frame. By hiring an excellent roofing contractor, you'll ensure there's no leaks around your skylights!
If you're interested in a CertainTeed Integrity Roofing System, send us an email through our contact page. We'll be happy to give you a free estimate!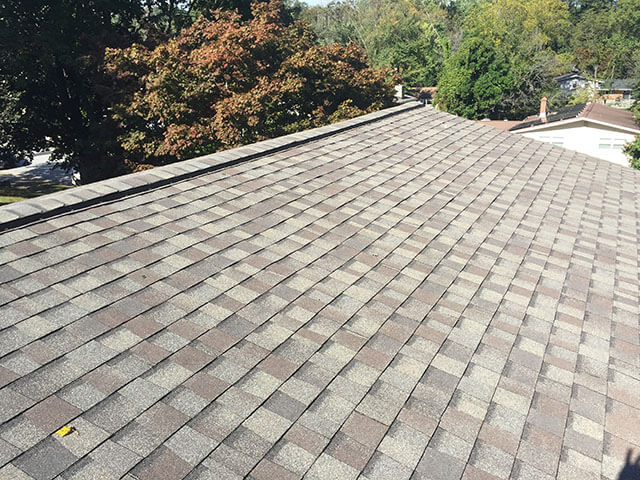 RECENT EXTERIOR REMODELING PROJECTS
For years, NexGen Exterior Home Remodeling has been helping homeowners update, redesign, or transform their homes into ones they can enjoy for years to come. Take a look at some of our most recent exterior renovation work by our experts.