Three Reasons to Install new Vinyl Siding
With spring right around the corner, it's the perfect time to start thinking about home remodeling projects. One of the best remodeling projects is also one of the cheapest—vinyl siding. The benefits of vinyl siding far outweigh the cost.
Vinyl siding is also very versatile. You can combine it with different siding materials to really complete a home's exterior. Stone veneer, for example, is an excellent way to add wonderful aesthetics to a home. But you only need to augment your home with it. There's no need to cover your home completely with it, while still getting the wonderful look.
1. Fix areas with rot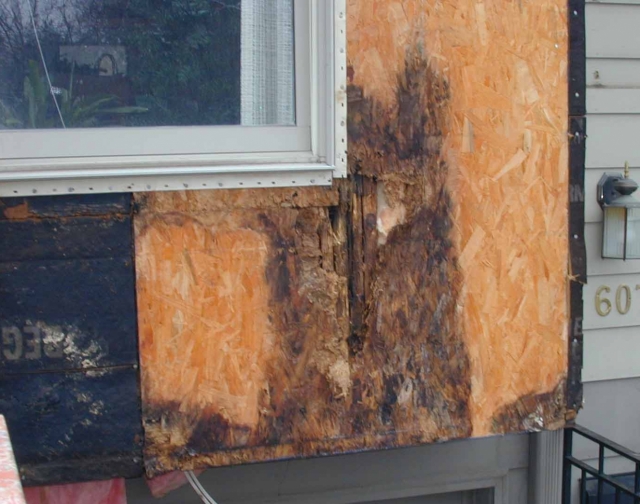 Commonly found around windows and door frames, leaks lead to extensive wood rot which can cause foundation issues (on wood-framed houses), as well as mold and mildew issues, which can lead to potential health problems.
Not only will we fix areas with rot, but we'll also ensure a proper installation with Typar® HouseWrap DW™, a vapor permeable membrane, which protects against water damage while also allowing moisture to escape.
2. Improved looks
There's simply no better way to improve curb appeal (for the money) than by installing new vinyl siding. Using CertainTeed's® Monogram™ vinyl siding, we'll create a beautiful new look for your home.
Available in over 40 colors and in 4 or 5-inch Clap Board or Dutchlap, Certainteed's Monogram vinyl siding comes with TrueTexture™ technology giving a rough cedar finish molded from real cedar boards. It's also highly durable withstanding winds of 220-mph and has a Class 1(a) fire rating.
3. Save Money
The biggest money saver with vinyl siding is the increased energy efficiency. The vinyl siding, along with the Typar HouseWrap, is a great insulator. Also, when we fix any rotted wood, we'll also reseal around windows and doors with spray foam insulation. You'll save money on those expensive utility bills!
Another cost benefit is reducing maintenance costs. While replacing old vinyl siding won't lead to less maintenance, if you have wood paneling or shakes, you'll appreciate not having to repaint or stain your home ever again!
How to contact us
Take a look at our Gallery page for other examples of vinyl siding jobs. If you're interested in a vinyl siding job, or any home remodeling job, you can request a FREE QUOTE through our Contact page.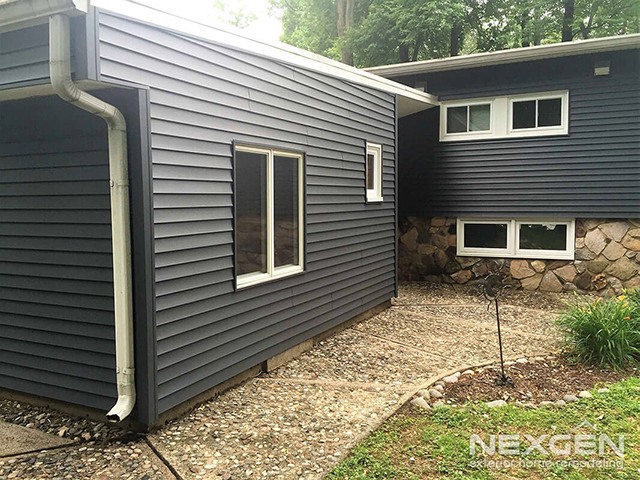 RECENT EXTERIOR REMODELING PROJECTS
For years, NexGen Exterior Home Remodeling has been helping homeowners update, redesign, or transform their homes into ones they can enjoy for years to come. Take a look at some of our most recent exterior renovation work by our experts.