Eco-friendly Trex® Deck Installation | Jenkintown, PA
Trex® decking has revolutionized porch and deck building. When it comes to home remodeling jobs, few materials are so universally better than their alternatives. Those benefits are especially useful when remodeling your front porch, as seen in a recent front porch replacement for a homeowner in Jenkintown, PA.
Made of 95% recyclable materials, Trex® eco-friendly composite decking looks better, lasts significantly longer, and eliminates all the hassles of traditional wood-built porches and decks.
Little to No Maintenance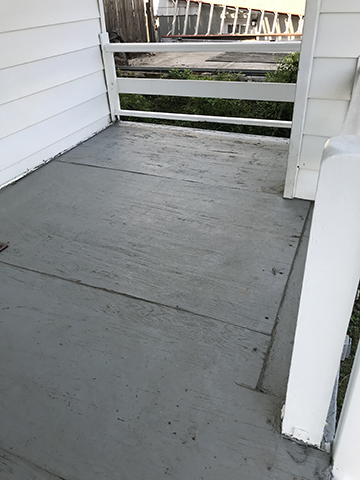 Unlike traditional wood built porches and decks, Trex decking requires very little maintenance. You'll never have to restain, repaint, or replace your Trex deck. This is important to remember when you consider the extra expense of a Trex deck installation.
While the cost of Trex decking is greater than wood-built decking, you'll be saving money in the long-run when you consider maintenance cost and lifespan.
Better Quality Aesthetics
Trex decking can satisfy a wide variety of tastes. While you can paint wood different colors, the best wood-built porches and decks use stains. This leads to limited colors, while Trex decking comes in a wide variety of colors.
For this particular job, we used pebble grey color Trex decking with a darker trim. The results speak for themselves.
You'll also be able to enjoy the quality aesthetics a lot longer with Trex decking. While Trex decking will fade from exposure to the sun, the effects are nowhere near as dramatic as aged wood.
High Durability & Increased Lifespan
Trex decking is especially useful when remodeling front porches as these are high traffic areas. Not only will your front porch look nicer, but it will withstand all the added stress from increased traffic.
Exposure to the sun is a tremendous amount of stress on wood. Even with constantly restaining your wood-built deck, the lifespan is very short and the repair and replacement costs are just as expensive as the original deck.
How to Contact Us
If you're a homeowner interested in remodeling your front porch, or a backyard deck, send us an email with our Contact Page.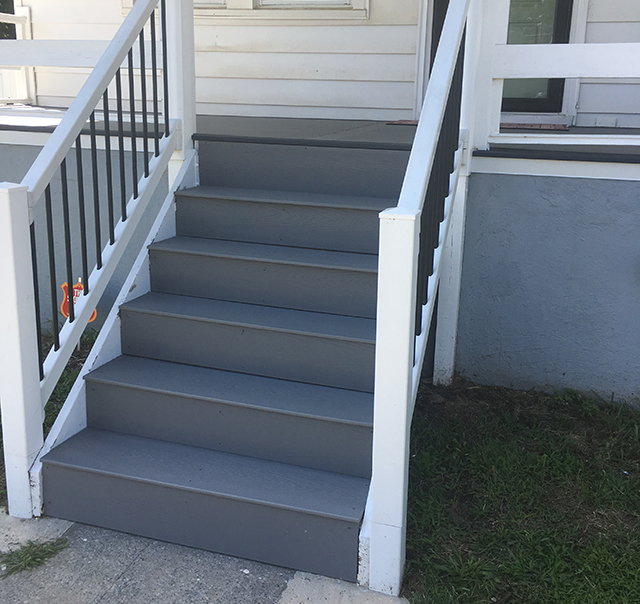 RECENT EXTERIOR REMODELING PROJECTS
For years, NexGen Exterior Home Remodeling has been helping homeowners update, redesign, or transform their homes into ones they can enjoy for years to come. Take a look at some of our most recent exterior renovation work by our experts.