Deck Replacement in Jenkintown, PA
Details About the Project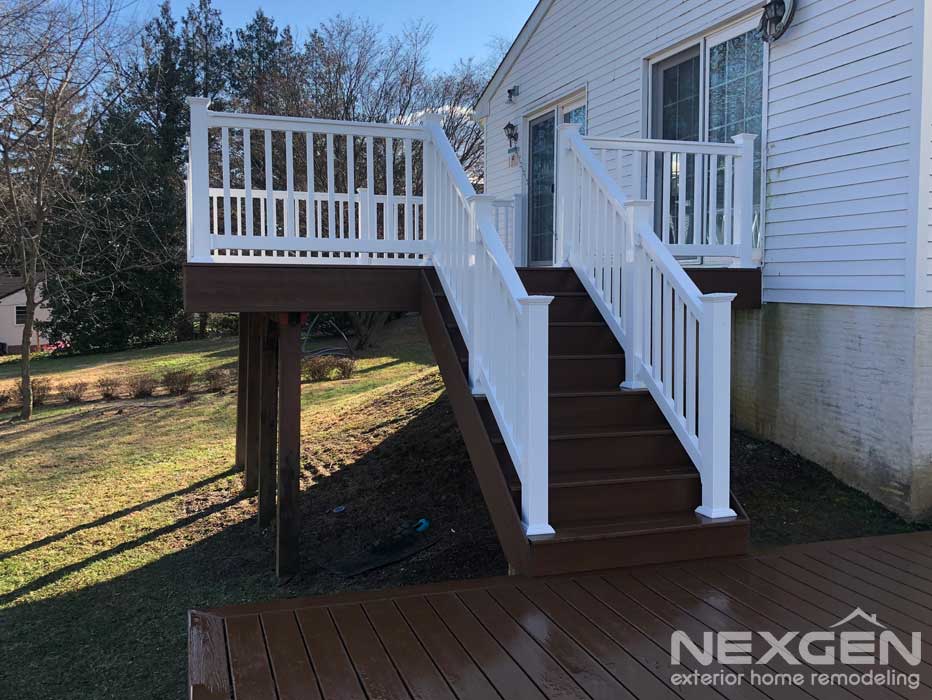 2021 has ushered in a new deck replacement challenge for NexGen Exterior Home Remodeling! A challenge that we were happy to accept and knock out with stunning results. Our homeowners in Jenkintown, PA had an older pressure treated deck that had seen better days. It served the family well and they were ready to freshen up their outdoor area for the new year. In addition to re-decking the current deck, they wanted a ground level deck that could be connected with a set of stairs. Thanks to our skilled install team, NexGen was able to bring this idea to life.
We re-decked the existing structure with Trex Enhance Basics grooved decking in the very popular Saddle color and used the same decking for the lower level. White RDI railings were added to the upper level. Since all of the material used is durable and weather resistant composite, the deck replacement will hold up to the elements for years to come.
RECENT EXTERIOR REMODELING PROJECTS
For years, NexGen Exterior Home Remodeling has been helping homeowners update, redesign, or transform their homes into ones they can enjoy for years to come. Take a look at some of our most recent exterior renovation work by our experts.