Deck Boards & Rails Replacement in Mount Laurel, NJ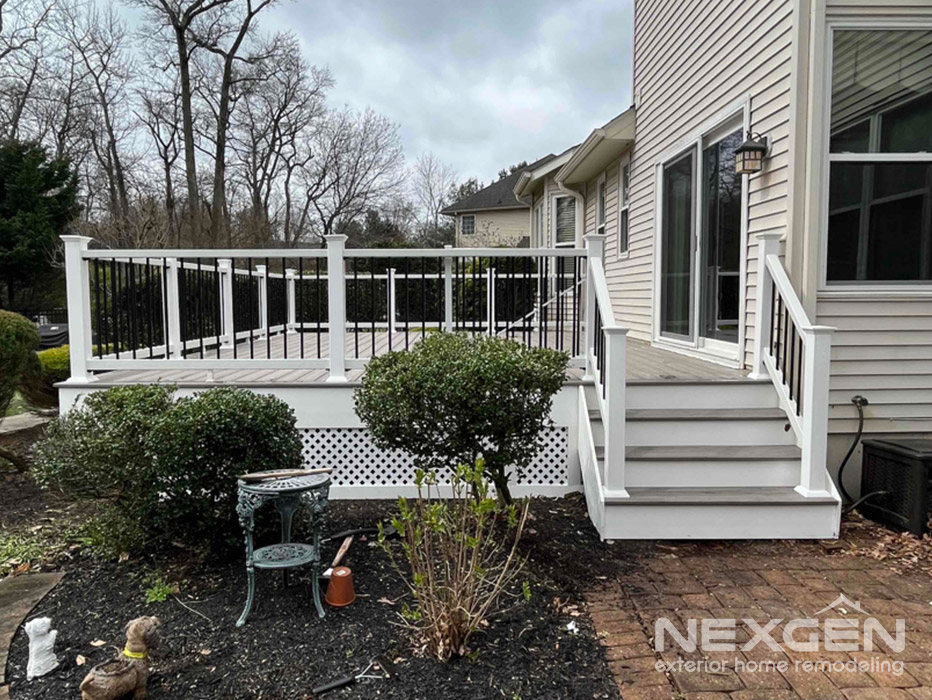 Details About the Project
We just completed one of our most popular requests! Keeping the existing frame and footers and replacing the worn pressure treated deck and rails is a quick way to give a weathered deck a facelift. After removing the deck boards, we installed Trex Enhance Naturals grooved decking in Rocky Harbor. We love how Rocky Harbor pairs so well with Trex Select railings in white with black spindles. White Azek trimboard and white lattice finished off the perimeter of the deck. Our homeowners in Mount Laurel, NJ are excited to enjoy their deck just in time for the spring!
RECENT EXTERIOR REMODELING PROJECTS
For years, NexGen Exterior Home Remodeling has been helping homeowners update, redesign, or transform their homes into ones they can enjoy for years to come. Take a look at some of our most recent exterior renovation work by our experts.