Composite Replacement Deck in Willingboro, NJ
Details About the Project
There's nothing like a custom deck upgrade to really help you enjoy your summer. Our homeowners in Willingboro, NJ had a pressure treated, wooden deck in their backyard that had served them well over the years but was nearing the end of its life. Enter NexGen Exterior Home Remodeling to give them the maintenance free, composite replacement deck that they were dreaming of.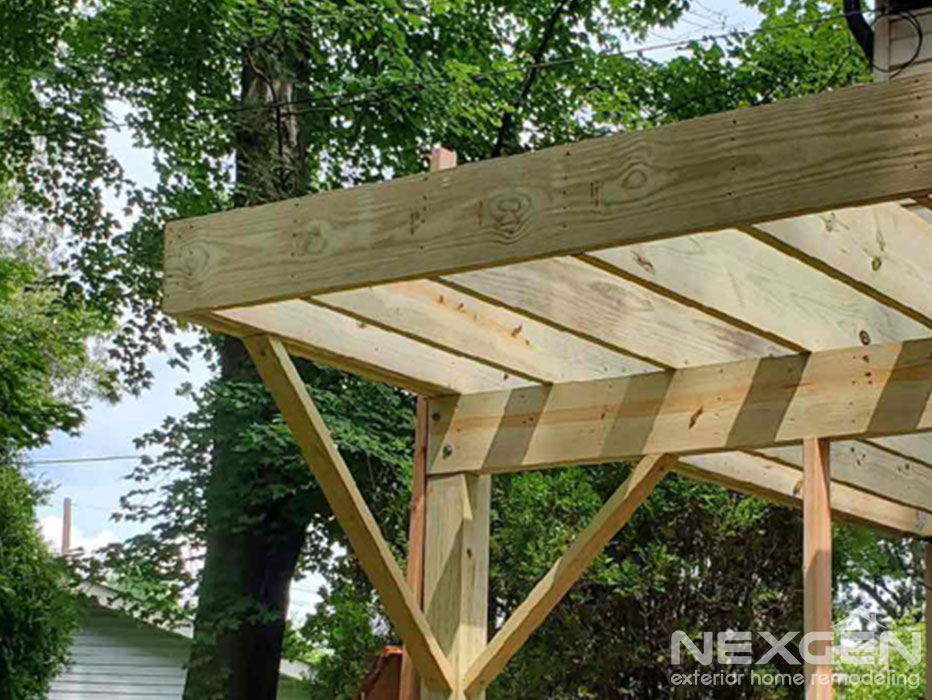 Once we had secured the proper permits with the township, our install team kicked off the composite deck replacement project by removing and disposing of the old deck in one day. The footers were poured, framing installed and, once both inspections were passed with flying colors, our home improvment team installed Trex Select decking in Madiera and Trex Transcend railings in the color Rope Swing. After one last successful inspection from the township, our customers are looking forward to many more summers out on their deck.
RECENT EXTERIOR REMODELING PROJECTS
For years, NexGen Exterior Home Remodeling has been helping homeowners update, redesign, or transform their homes into ones they can enjoy for years to come. Take a look at some of our most recent exterior renovation work by our experts.