Complete Exterior Home Remodeling Job | Glenside, PA
As a complete exterior home remodeling contractor, we're capable of performing all the necessary jobs for a complete home makeover. You don't have to worry about hiring and managing multiple contractors. We can perform all the work, make any tweaks, or fix any problems that might arise.
Not only did we perform a plethora of exterior home remodeling jobs: Roofing, Siding, Soffit & Fascia, Gutters, and Window installations, but we also did some framing like removing two old windows over the front porch overhang and reframed it for a single, double-hung window.
CertainTeed Integrity Roofing System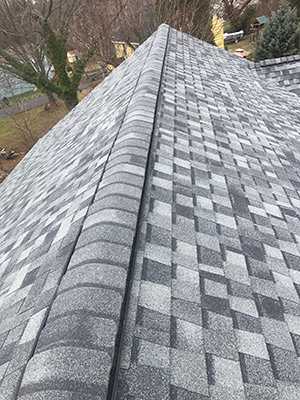 NexGen is a certified CertainTeed SELECT ShingleMaster. When we roof a home, you can be sure that you'll always get premium products installed with top-notch workmanship according to strict manufacturer guidelines.
We use top-of-the-line products, like CertainTeed's Landmark architectural style shingles, WinterGuard Ice and Water shield, and Roof Runner synthetic underlayment—just to name a few. These are essential products which go into making a CertainTeed Integrity Roofing System.
Because we use these products, while also being manufacturer certified, we're able to provide all our customers with a 4-star SureStart Warranty.
Not only does this protect the homeowner from manufacturer and workmanship defects for 50 years, but this also includes a fully transferable workmanship warranty for 12 years.
The homeowner opted for a nice, clean gray color which meshes nicely with the slate-colored vinyl siding we also installed.
CedarBoards™ Board & Batten
Another important part of the job was installing insulated vinyl siding. The homeowner opted for CertainTeed's CedarBoards in board & batten style. This particular style is noted for ultra wide paneling—a full 12 inches, the largest paneling in the industry.
It's also immensely energy efficient (R-2.7), virtually maintenance free, a Class 1(A) fire retardant, and has an insect repellent vapor barrier.
Not just efficient, but also beautiful. We also used matching Slate colored accents—j-channel, starter strips, hose casing, etc. We also wrapped all the windows and doors with white, custom-bent heavy gauge aluminum fascia.
Seamless Gutter Installation
We overhauled the home's entire water management system. Gutters are extremely important for protecting your home. Without gutters your home's foundation is in danger from soil erosion, which can lead to extremely expensive repairs.
Because they collect runoff water from your roof, funnel it down downspouts and out away from your home's foundation, you'll never have to worry about soil erosion.
Seamless gutters, while more expensive, are worth the overall cost increase. Not only do they look significantly better than sectional gutters, but they also have a much longer shelf-life with fewer places that can leak.
Contact Us For a Free Estimate
If you're considering a home remodel—whether for energy efficiency, or just better aesthetics and increased home value—send us an email for a Free Estimate.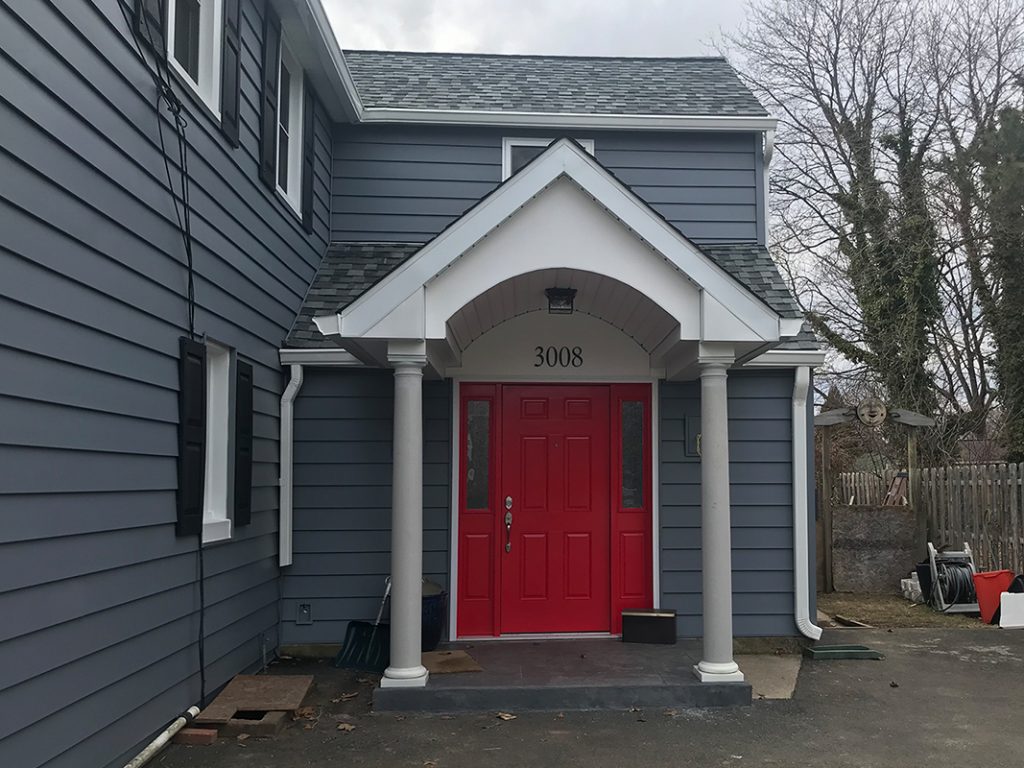 RECENT EXTERIOR REMODELING PROJECTS
For years, NexGen Exterior Home Remodeling has been helping homeowners update, redesign, or transform their homes into ones they can enjoy for years to come. Take a look at some of our most recent exterior renovation work by our experts.