Marvin Replacement Windows
Stylish, Efficient Windows for Any Budget
If it is time to replace the windows in your home, you can find a perfect match with Marvin windows. Originally a cedar and lumber company, Marvin has evolved into one of the premier window manufacturers in the country. With several different style offerings, there is sure to be a Marvin window that meets your taste and budget. To get started upgrading your home, choose the Greater Philadelphia Area's best installer of replacement windows, NexGen Exterior Home Remodeling.
Replacement Window Installation Pros
Proper replacement window installation services are vital to your ability to reap the benefits of your new windows. The expert window installation team at NexGen pays attention to the details, ensuring the proper fit, seal, and operation. No matter the size of your windows or the number of windows in your home, we have the tools and expertise to do the job right the first time.
Window Materials for Any Aesthetic
Marvin replacement windows are designed and built in a few different material options. Offering wood, aluminum, or fiberglass construction, Marvin uses only the highest-quality materials that each provide their own unique benefits. NexGen Exterior Home Remodeling can help you choose the best material that will match your home to provide you with the best return on your investment.
Wood Windows
The classic look and feel of wood windows add character to any home. They are built to withstand the test of time and adapt with their environment, providing lasting insulation. They can be customized via stain or paint to provide the desired aesthetic for your home. Marvin has lasting relationships with some of the best sources of natural wood in the world and their craftsmanship is second to none.
Aluminum Windows
Extruded aluminum windows from Marvin are built to provide extra protection and lower the need for regular maintenance. Known for its strength and weather-resistance, aluminum makes a great material for window construction. Colors will last and stay vibrant all while offering sustained energy-efficiency. Aluminum replacement windows are a more affordable alternative to wood.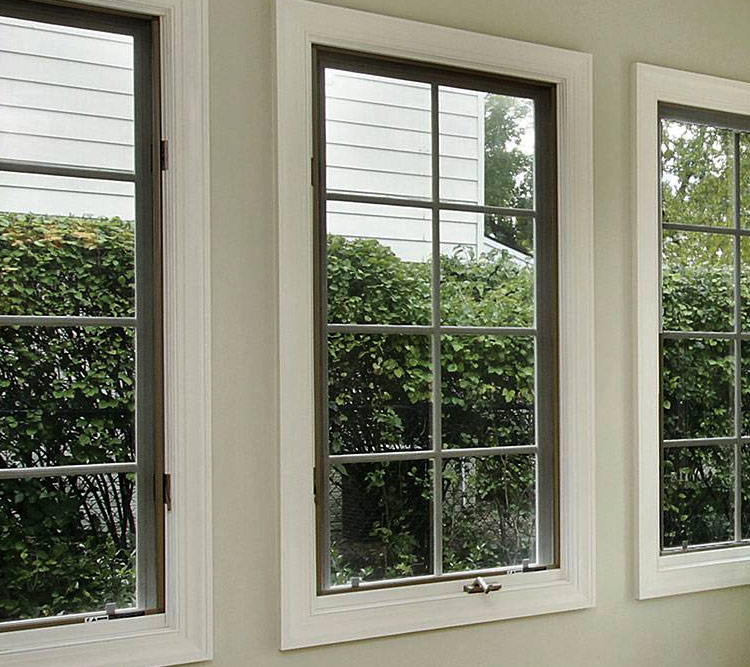 Fiberglass Windows
Providing excellent insulation and premium appearance, Marvin's high-density and pultruded fiberglass windows are an outstanding addition to any home. They are fiberglass on the exterior and can be aluminum, wood or fiberglass on the interior, giving homeowners control over the look inside their home. Even if you have extra large windows, the fiberglass remains strong and sturdy.
WHY CHOOSE US?
When it comes to hiring a window replacement company, NexGen stands out above the competition.
WE'VE GOT THE TOOLS
No matter what your project, we have the latest state-of-the-art tools to get the job done.
CERTIFIED EXPERTS
Our experts are trained to help bring your visions to life and meet all of your home needs.
COMPETITIVE PRICING
We provide the highest quality work at competitive prices to help you stick to your budget.
LABOR WARRANTY
We know you'll love the work our professionals do, and we offer the warranty to prove it.
YEARS OF EXPERIENCE
Our specialists have the right knowledge and skills to help you improve (and love) your home.
GREAT SUPPORT
Whether you invest in a remodel or an improvement, we'll be with you from start to finish.
Marvin Replacement Window Collections
With a variety of collections available, there are sure to be Marvin replacement windows that fit your needs and budget. Whether you want a standard look and simple operation or a more luxurious line of windows, the pros at NexGen Exterior Home Remodeling can help you decide which new windows will be best for your home.
Marvin Essential™ Collection
The Marvin Essential™ window collection is the most popular choice for most homeowners. They combine excellence, design, quality, and energy-efficiency with affordability. With simplified options, you won't be overwhelmed with choices to make. They are designed with a versatile look via single- and double-hung options that match any home.
Marvin Elevate™ Collection
Residing in the mid-range of the budget spectrum with the Modern collection, the Marvin Elevate™ Collection is the perfect balance of strength and beauty. With fiberglass exterior construction and warm wood interiors, these long-lasting Marvin replacement windows are perfect for any home. For unique style and durability, choose the Elevate collection.
Marvin Signature™ Collection
Offering the broadest range of options, the Marvin Signature™ collection is a great choice for homeowners looking for architectural precision and dazzling aesthetics. On the higher end of the spectrum of Marvin replacement windows, the Signature™ collection comes in two product lines that have been designed for elegance, durability, and modern flair.
Marvin Signature™ – Modern
The Marvin Signature™ Modern collection was originally inspired by architects and builders on the cutting edge of the industry. Using high-density fiberglass construction and offering outstanding thermal performance, the Modern collection is sure to wow homeowners and their guests. These replacement windows are perfect for any modern-style home.
Marvin Signature™ – Ultimate
At the high end of the Marvin line of replacement windows are the Signature Ultimate collection. These windows are designed and built for those that expect nothing but the best for their home. They offer craftsman-quality construction that looks great in virtually any architectural style. Completely customized to your specifications, these windows won't disappoint.
Choose NexGen for Your Replacement Windows
Whether you're looking to change the appearance of your home or it's just time for new windows, Marvin replacement windows are made with high-quality, high-performance materials. From simple to completely customized, Marvin offers a solution for everyone. We can work with you to decide which replacement windows will be the best investment for your home. Call NexGen Exterior Home Remodeling today at 215-277-7630 for a free estimate.
RECENT EXTERIOR REMODELING PROJECTS
For years, NexGen Exterior Home Remodeling has been helping homeowners update, redesign, or transform their homes into ones they can enjoy for years to come. Take a look at some of our most recent exterior renovation work by our experts.