Harvey Replacement Windows
Energy Efficient Windows That Are Built to Last
Most homeowners in the Greater Philadelphia Area look for comfort and quality when choosing to upgrade their homes. Harvey replacement windows, which are now a part of the Lansing Building Products family, provide just that. Made in the USA, Harvey building products have been used across the East Coast for over 60 years. By using the latest in technology combined with old-fashioned hand-crafting, you can't go wrong choosing Harvey replacement windows installed by NexGen Exterior Home Remodeling. Contact us today for a free quote.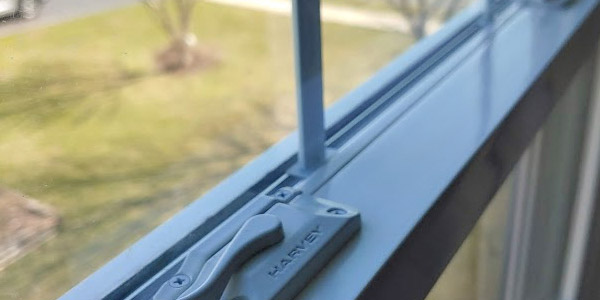 Professional Replacement Window Installation
When you are replacing the windows in your home, it's important not to cut any corners. Most people install new windows to improve energy efficiency and ease of use. The window installation contractors at NexGen are incredibly detail-oriented and will make sure your Harvey replacement windows fit perfectly. No matter the size or number of windows in your home, we have the tools and expertise to do the job right the first time.
Better Materials Make Better Windows
By using high-quality vinyl with multiple air chambers and solid Ponderosa Pine, Harvey replacement windows are built to provide optimal form, function, and efficiency. Harvey's custom frames, weatherstripping, Low-E glass, and gas-filled panes are just some of the reasons homeowners regularly choose Harvey windows for their homes.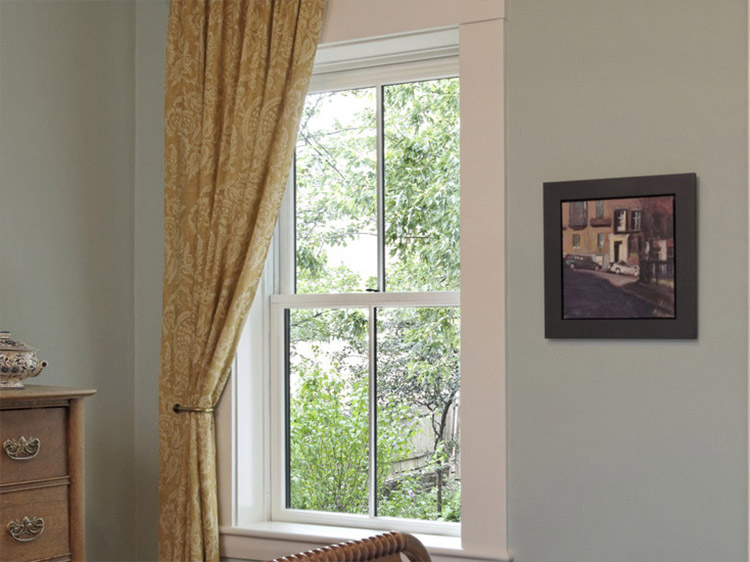 Wooden Windows
Wood replacement windows by Harvey are designed to resist rot, warping, and other environmental factors. Wood provides unmatched beauty and feel and that is why they have literally stood the test of time. While they do require painting and other regular maintenance to ensure their longevity, they are perfect for any individual that wants the benefits of natural wood in their home.
Vinyl Windows
Known for outstanding durability and minimal maintenance, Harvey vinyl replacement windows are a great addition to any home. With several operating styles available, you're sure to find the perfect vinyl windows for your home. You can customize exterior color, hardware finishes, glass efficiency, and grid styles will give you the look and performance you desire.
WHY CHOOSE US?
When it comes to hiring a window replacement company, NexGen stands out above the competition.
WE'VE GOT THE TOOLS
No matter what your project, we have the latest state-of-the-art tools to get the job done.
CERTIFIED EXPERTS
Our experts are trained to help bring your visions to life and meet all of your home needs.
COMPETITIVE PRICING
We provide the highest quality work at competitive prices to help you stick to your budget.
LABOR WARRANTY
We know you'll love the work our professionals do, and we offer the warranty to prove it.
YEARS OF EXPERIENCE
Our specialists have the right knowledge and skills to help you improve (and love) your home.
GREAT SUPPORT
Whether you invest in a remodel or an improvement, we'll be with you from start to finish.
Harvey Replacement Window Collections
We understand that installing replacement windows in your home can seem like an undertaking. Harvey offers a few different window collections that are each designed and built to cater to specific homeowner needs. Whether you are on a budget or you want first-class luxury, Harvey replacement windows are a great choice for any home.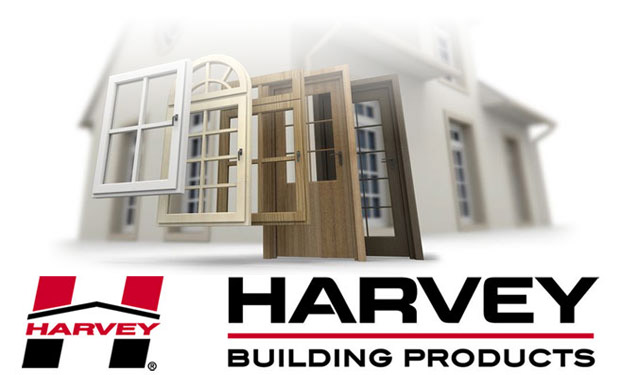 Slimline Double Hung
When you don't want to compromise on style but have a limited budget, the Harvey Slimline Double Hung windows are perfect for your home. They are a smaller frame that does not compromise thermal performance. The window glass can also be glazed to meet ENERGY STAR® qualifications.
Classic Double Hung
The name says it all, the Harvey Classic Double Hung window is the perfect balance of style and affordability. It is their most popular line of vinyl replacement windows because of their customization and dependability. You can always upgrade your window glass for added energy efficiency.
Tribute Double Hung
Top-of-the-line quality and unmatched efficiency come to life in Harvey Tribute windows. They are ENERGY STAR® certified to provide superior energy efficiency. These windows are easy to use and look great with a contoured sash and beveled edges.
Majesty Wood Windows
Constructed with solid Ponderosa Pine, Harvey Majesty wood replacement windows are precision formed and designed to last. From double-hung and casement windows to picture and bay windows, there is a Majesty wood window for you.
Custom Shape Windows
Whether you are interested in wood or vinyl windows, Harvey replacement windows can be crafted in any size or shape you need. The window experts at NexGen can help you find the perfect windows for your home and provide you with a free quote.
Choose NexGen for Harvey Replacement Windows
If you are interested in improving your homes energy efficiency or you just want to boost your curb appeal, Harvey replacement windows are great choice. They are made with high-quality, high-performance materials that are built to provide lasting comfort in your home. NexGen will work with you to decide which Harvey replacement windows will be the best investment for your home. Contact NexGen Exterior Home Remodeling today at (215) 277-7630 for a free estimate.
RECENT EXTERIOR REMODELING PROJECTS
For years, NexGen Exterior Home Remodeling has been helping homeowners update, redesign, or transform their homes into ones they can enjoy for years to come. Take a look at some of our most recent exterior renovation work by our experts.