Andersen Replacement Windows
Improved Efficiency and Lasting Durability
When you're replacing windows around your home, you want to choose windows that are durable and efficient. That's exactly what you get when you choose Andersen replacement windows. For more than 115 years, Andersen has been making high-quality windows in a variety of options to suit every homeowner's style and budget. As the best window installers in the Greater Philadelphia Area, NexGen Exterior Home Remodeling is ready to help you with every step of the window replacement process.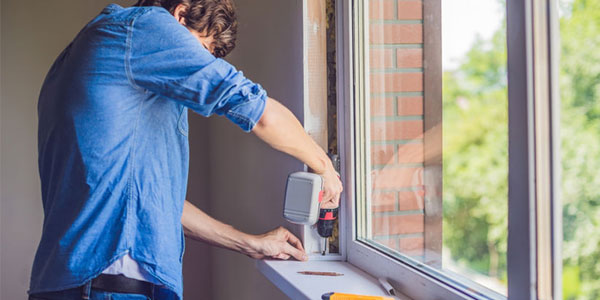 Expert Replacement Window Installation
It takes proper training and experience to install windows. The team at NexGen has both and pays attention to detail during every window installation project. No matter the size or style of Andersen replacement windows that you choose, our experts have access to state-of-the-art tools to complete your project. We work with all kinds of window materials, including wood and vinyl.
High Quality Window Materials Matter
The function and style of your new windows are important considerations. However, the materials that you choose are equally important. They must be of high quality in order to deliver the efficiency and durability that you need. The higher the quality, the better that the windows can prevent air from seeping into or out of your home. As a result, you'll have lower energy bills. Andersen replacement windows can meet these needs, and the NexGen team offers precision installation.
Wood Windows
Wood is one of the most appealing materials for windows whether you're viewing them from the interior or exterior. Along with beautiful aesthetics, wood windows have solid, strong frames, and sashes. The thermal performance is nearly unmatched too. Andersen treats its wood windows to resist weather and reduce maintenance so that you don't have to paint them.
Fibrex® Composite Windows
Some Andersen replacement windows are made with Fibrex, a composite that the company developed. This material is a fusion of thermoplastic polymer and reclaimed wood fiber. Compared to other vinyl products, it's twice as strong and performs better under extreme temperatures. The exterior won't blister, fade, flake, or peel either. Fibrex is only available for Andersen windows.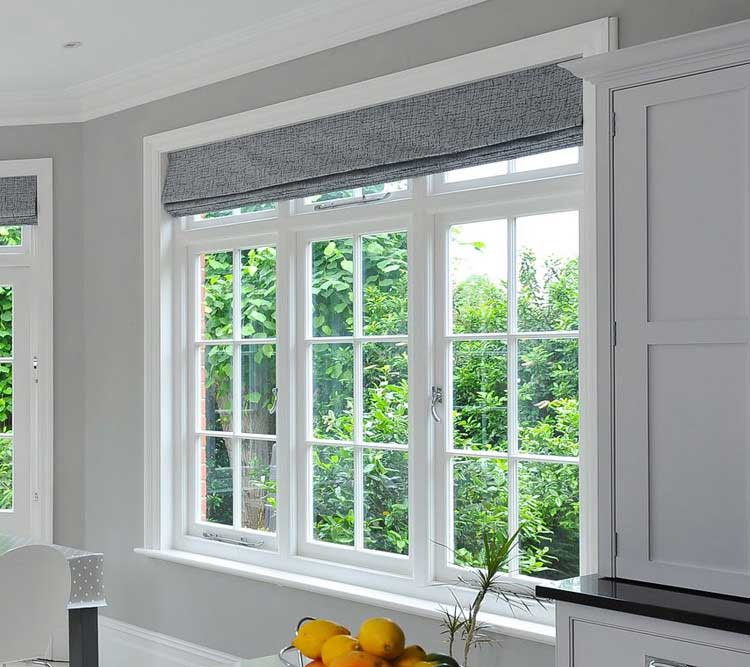 Vinyl Windows
Vinyl is known for being one of the most affordable window materials while still being energy efficient and low maintenance. Rather than use vinyl alone, Andersen uses it as a protective cover for its wood windows. On the exterior, you get the superior weather resistance of vinyl. On the interior, you get the strength and beautiful appearance of wood.
WHY CHOOSE US?
When it comes to hiring a window replacement company, NexGen stands out above the competition.
WE'VE GOT THE TOOLS
No matter what your project, we have the latest state-of-the-art tools to get the job done.
CERTIFIED EXPERTS
Our experts are trained to help bring your visions to life and meet all of your home needs.
COMPETITIVE PRICING
We provide the highest quality work at competitive prices to help you stick to your budget.
LABOR WARRANTY
We know you'll love the work our professionals do, and we offer the warranty to prove it.
YEARS OF EXPERIENCE
Our specialists have the right knowledge and skills to help you improve (and love) your home.
GREAT SUPPORT
Whether you invest in a remodel or an improvement, we'll be with you from start to finish.
Andersen Replacement Window Products
In addition to using a range of high-quality materials, Andersen offers a wide array of replacement window options. They come in varying colors, designs, paints, stains, trims, and performance levels. Initially, it may be overwhelming to see all of the options available. Fortunately, the staff at NexGen Exterior Home Remodeling can assist you with selecting the best Andersen replacement windows for your home.
Andersen A-Series
Part of the Architectural Collection, Andersen A-Series windows provide the best performance and are the most energy efficient. The company rigorously tests them to withstand exposure to sea air and hurricane-force winds. Up to triple-pane glass is available with this series of frames, and you can add HeatLock technology to boost the energy efficiency further.
Andersen E-Series
The E-Series of Andersen replacement windows is also part of the Architectural Collection. However, these products are unmatched in design flexibility. Andersen makes the windows according to your exact specifications, giving you the choice of custom colors, finishes, and stains. You can even create your own window shapes or combine styles to suit you.
Andersen 400 Series
With the best overall blend of style and performance, the 400 Series of Andersen windows is the bestselling line. The windows are designed with years of craftsmanship and engineering behind them, delivering protection against water damage with a vinyl exterior that's low maintenance. A range of finishes, hardware styles, glass options, and grille patterns are available.
Andersen 200 Series
The 200 Series of Andersen replacement windows is a streamlined collection of windows in the most popular options. Despite that, you still get the beautiful wood interior and virtually maintenance-free vinyl exterior. Every window is built with energy efficiency in mind, and you can modify the performance level with different glass options for every climate.
Andersen 100 Series
Made to retain strength and stability in all climates, Andersen 100 Series windows are made of Fibrex, making them stronger than other painted vinyl products. Also, the finish is 12 times thicker, which only enhances the sleek profile and reduces the need for maintenance. An array of energy-efficient options are available to meet your performance needs.
Learn More About Andersen Replacement Windows
Whether it's time for new windows or you're remodeling your home, Andersen products are only made with high-quality, time-tested materials. The options range from a streamlined product line to fully customizable windows made by your design. NexGen Exterior Home Remodeling can help you choose and install your Andersen replacement windows. Call us today at 215-277-7630 for a free estimate.
RECENT EXTERIOR REMODELING PROJECTS
For years, NexGen Exterior Home Remodeling has been helping homeowners update, redesign, or transform their homes into ones they can enjoy for years to come. Take a look at some of our most recent exterior renovation work by our experts.