Vinyl Siding Over Stucco Installation in Norristown, PA
Details About the Project
What a transformation! Vinyl siding over stucco installation services have become a popular request amongst our customers recently. Our homeowner in Norristown, PA was no exception when he scheduled an appointment to update his current exterior with low maintenance vinyl siding and brand new energy efficient windows.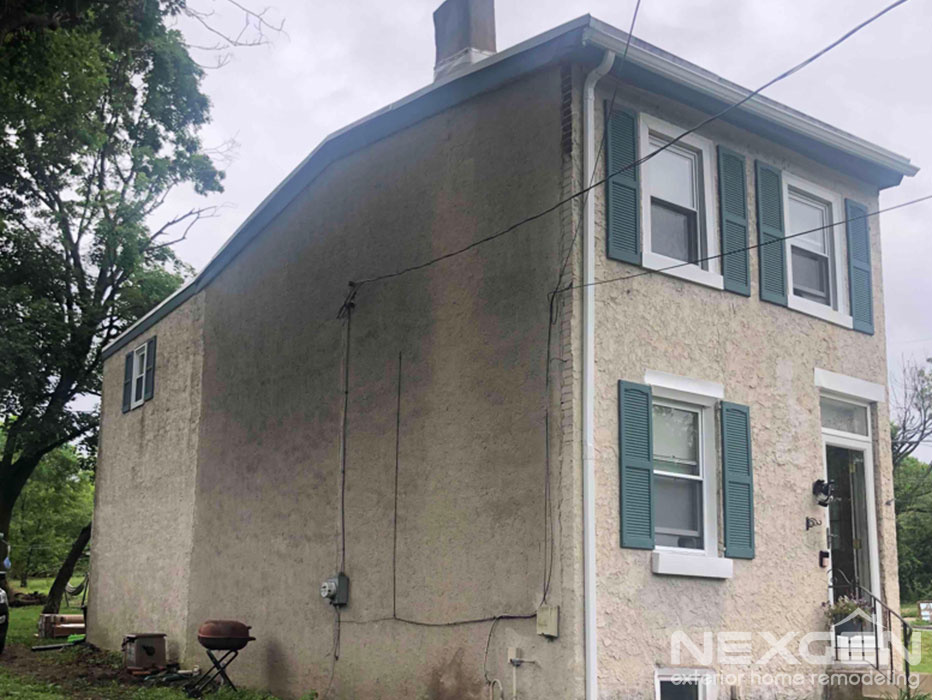 As with all of our vinyl siding installation projects, we used CertainTeed vinyl siding and our customer selected their Mainstreet Woodgrain line in Pacific Blue. We replaced five windows with Viwinco Edgemont series vinyl replacement windows in white. The curb appeal of this home shot through the roof after this installation and our homeowner will never have worry about stucco remediation or failing windows again.
RECENT EXTERIOR REMODELING PROJECTS
For years, NexGen Exterior Home Remodeling has been helping homeowners update, redesign, or transform their homes into ones they can enjoy for years to come. Take a look at some of our most recent exterior renovation work by our experts.