Vinyl Siding Installation in Marlton, NJ
Details About the Project
We love a house transformation with a deep and dramatic siding choice! Our customers in Marlton, NJ reached out to NexGen Exterior Home Remodeling when they were ready to update their aging siding. The entire vinyl siding installation project went smoothly, and the brick and dark vinyl siding combination has provided a whole new level of curb appeal.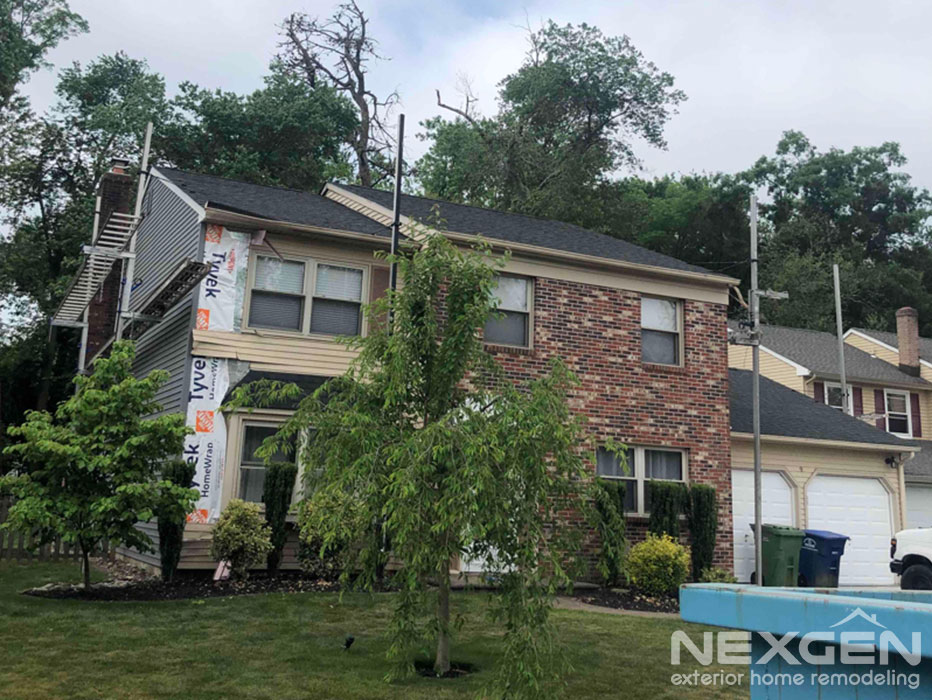 They decided to do a complete 180 from the previous beige siding and chose CertainTeed MainStreet Double 4" Woodgrain siding in Charcoal Gray. By choosing CertainTeed MainStreet siding, our homeowners will never have to worry about their bold gray fading into a lighter shade. CertainTeed used the PermaCOLOR System to support the color performance, resistance, and durability and also backs their vinyl siding with PermaCOLOR Lifetime Fade Protection. The home improvement experts at NexGen also installed fresh white gutters to complete the look and ensure that this home catches the eye of passers-by for years to come!
RECENT EXTERIOR REMODELING PROJECTS
For years, NexGen Exterior Home Remodeling has been helping homeowners update, redesign, or transform their homes into ones they can enjoy for years to come. Take a look at some of our most recent exterior renovation work by our experts.