Vinyl Siding, Energy Efficient Windows, and Seamless Gutters | Chalfont, PA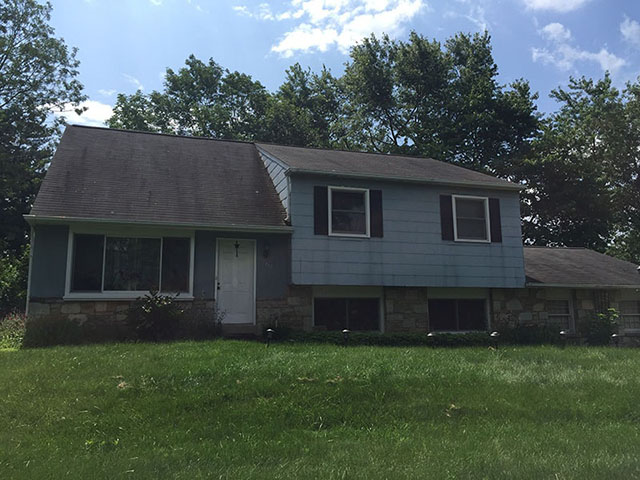 Here's a look at a recent large-scale project for a homeowner in Chalfont, PA. We're proud of the job we did for the homeowner. Replacing the old asbestos siding, inefficient windows, rotted fascia, and outdated gutter system—in short, we gave a solid, but old home the facelift it desperately needed.
The results speak for themselves. (See Below.)
As far as remodeling jobs go, this job was pretty unique because of the old asbestos siding. While asbestos is a fantastic insulator and extremely durable, it also comes with significant health risks (if it breaks apart).
But we're highly experienced and understand the necessary precautions we needed to take and by keeping the asbestos wet, we were able to eliminate asbestos dust from spreading through the air, eliminating the health risk, and resulting in a successful removal.
After we removed the asbestos siding, we finished the demo work by replacing the old, energy inefficient windows with premium, argon gas-filled, double-paned windows from Harvey Building Products®.
These windows are exceptional at insulating your home, while also protecting your family from harmful UV-rays.
We followed that by wrapping all the windows and doors with heavy gauge aluminum casing. By wrapping the windows and doors, we protected the home from leaks in the most vulnerable areas. We also checked the entire home's fascia for any rotted wood and replaced a few trouble spots—particularly around the garage door.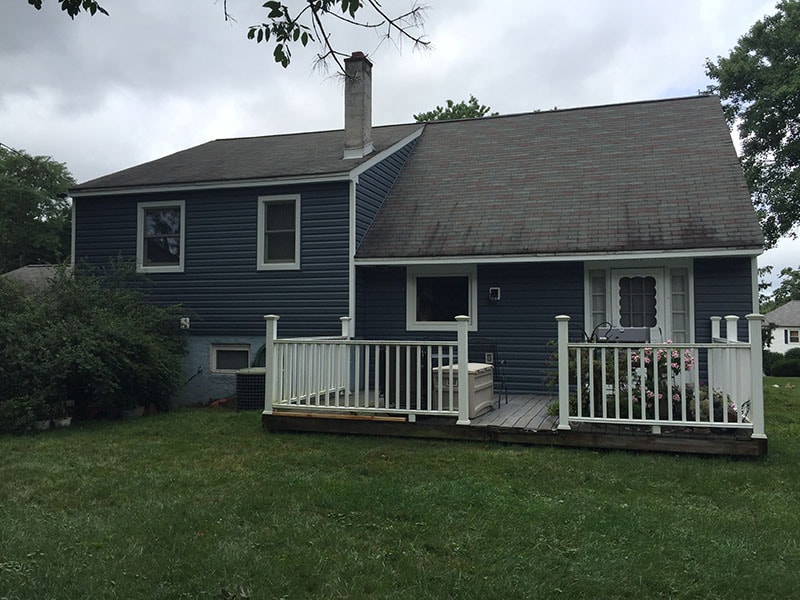 The next step was installing the vinyl siding. We began by wrapping the home in Typar® HouseWrap®—a breathable, water permeable material that let's water vapor escape, but also helps protect the home from water damage.
After finishing the prep work, we installed CertainTeed® Monogram®, Pacific Blue-colored vinyl siding with white trim, which meshes nicely with the home's stone veneer.
We highly recommend CertainTeed's Monogram vinyl siding to all our customers. It's the perfect siding solution for most homeowners: durable, good insulator, very attractive, and also very cost efficient.
Lastly, we installed 5-inch K-style seamless gutters with hidden fasteners—ensuring a sleek, clean look, while also protecting the home's foundation from soil erosion.
If you're interested in a similar home makeover, you can contact us here, or take a look at our home page for a complete list of our home remodeling services and get in touch.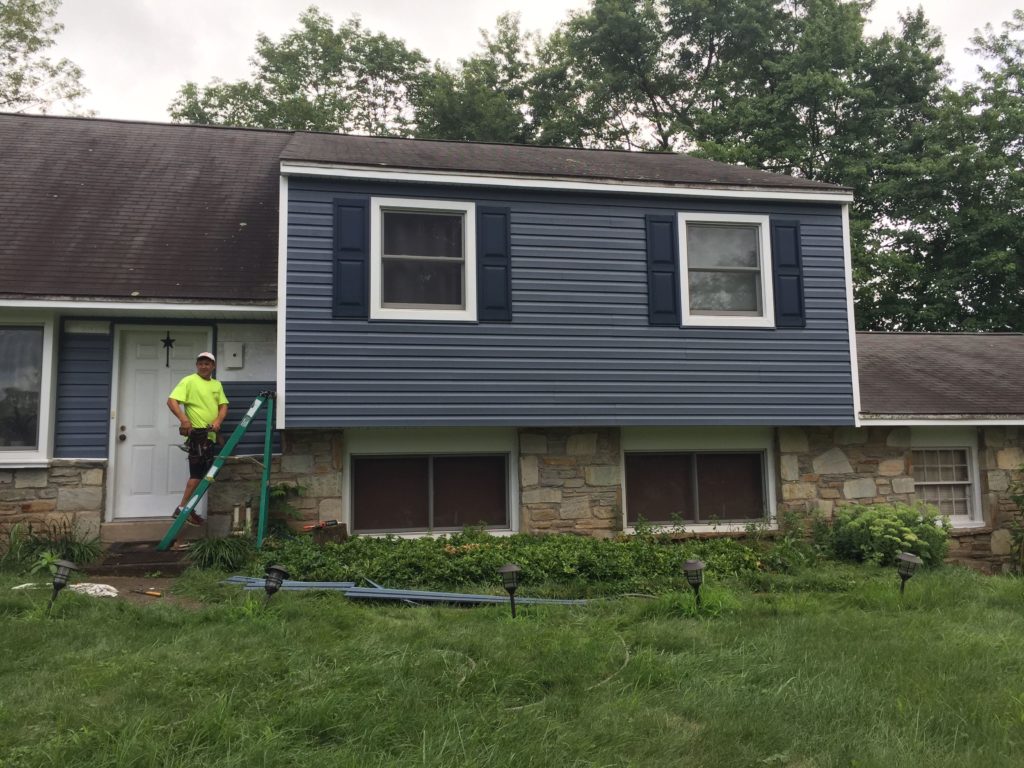 RECENT EXTERIOR REMODELING PROJECTS
For years, NexGen Exterior Home Remodeling has been helping homeowners update, redesign, or transform their homes into ones they can enjoy for years to come. Take a look at some of our most recent exterior renovation work by our experts.